From noon on September 15, many universities across the country announced their university benchmarks. Accordingly, the Pedagogical sector recorded a sharp increase in benchmarks, ranking 2nd in the top benchmarks. The groups with the highest standard scores are Public Relations, Korean Studies, Oriental Studies, and Journalism with benchmarks ranging from 29.9 to 29.95 points.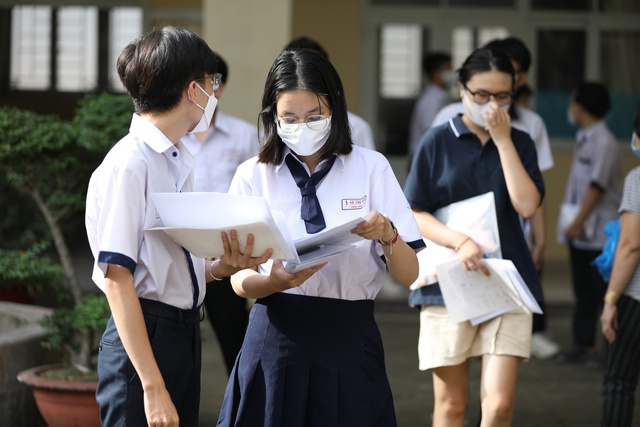 In particular, Hanoi National University of Education, the school announced the admission score according to the results of the high school graduation exam, ranging from 16.75 to 28.5 points. There are 3 majors with the highest standard scores: Political Education at the C19 complex (Literature, History and Citizenship Education) and C20 (Literature, Geography and Citizenship Education); Literature Pedagogy and History Pedagogy at the C00 complex (Literature, History, and Geography), at 28.5.
At the University of Education (Hanoi National University), the benchmark for Primary Education has increased sharply, at 28.56 points. At Hong Duc University, the two majors with the highest standard of admission are High Quality Literature Pedagogy and High Quality History Pedagogy with 39.92 points (40 points).
The University of Languages ​​and International Studies (Hanoi National University) announced the benchmark scores for pedagogical disciplines ranging from 32.98 to 38.46. To be admitted to the school's highest major, which is Chinese Pedagogy (38.46), candidates must score above 9.5 points per subject, if there is no priority score according to the subject.
See details of some of the pedagogical training schools below:
Hanoi Pedagogical University: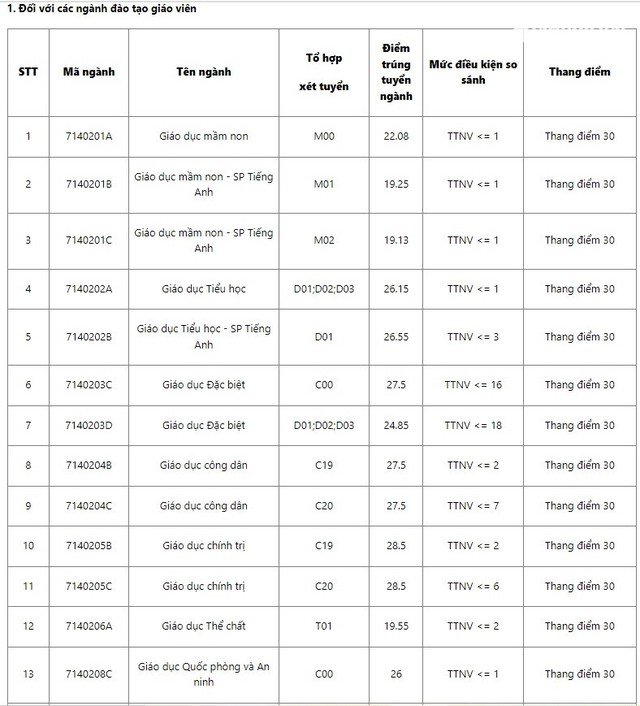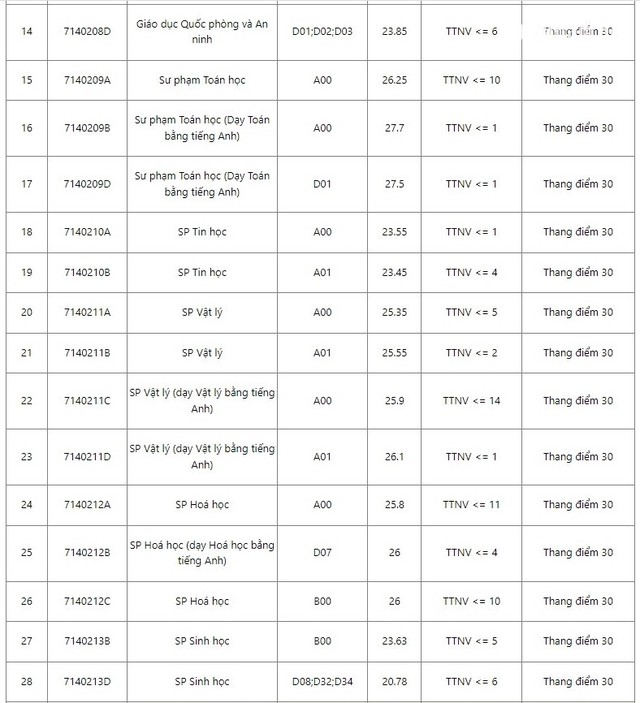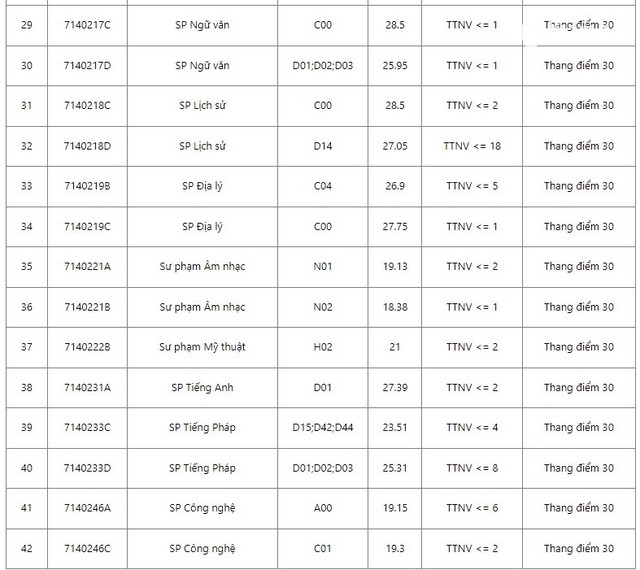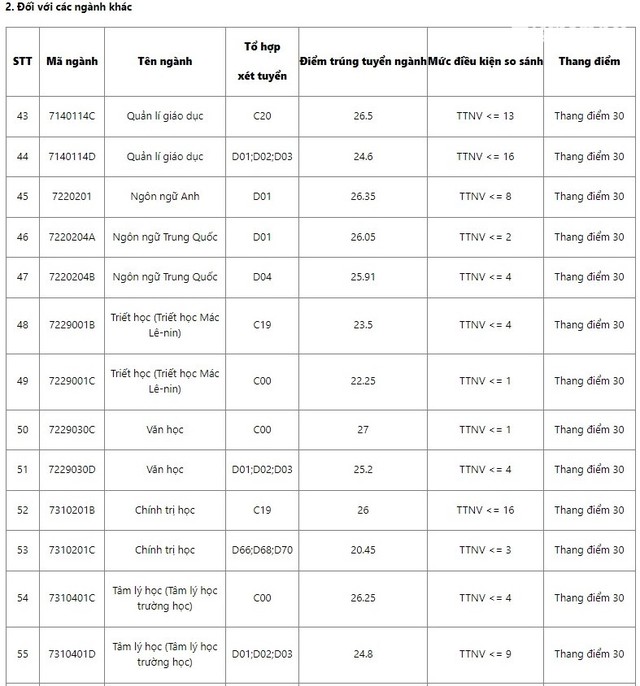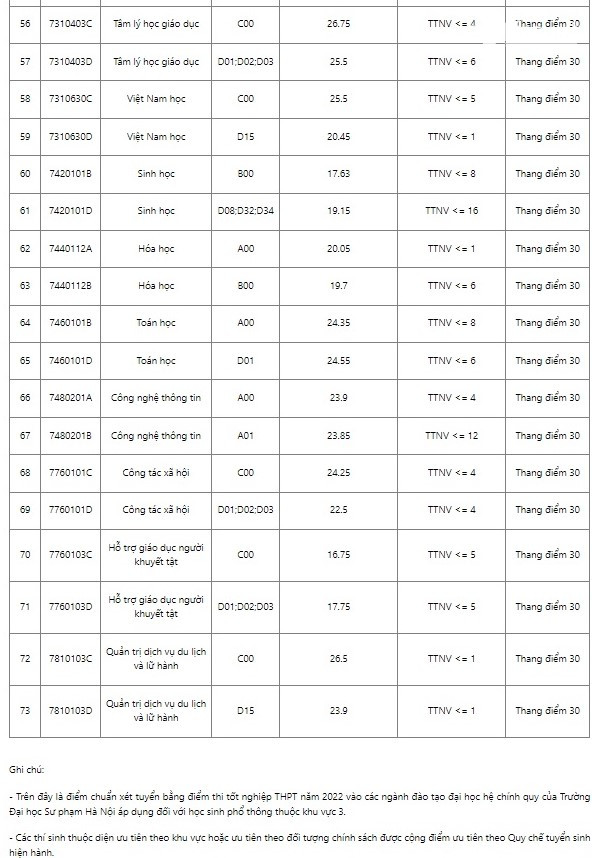 University of Education (Vietnam National University, Hanoi):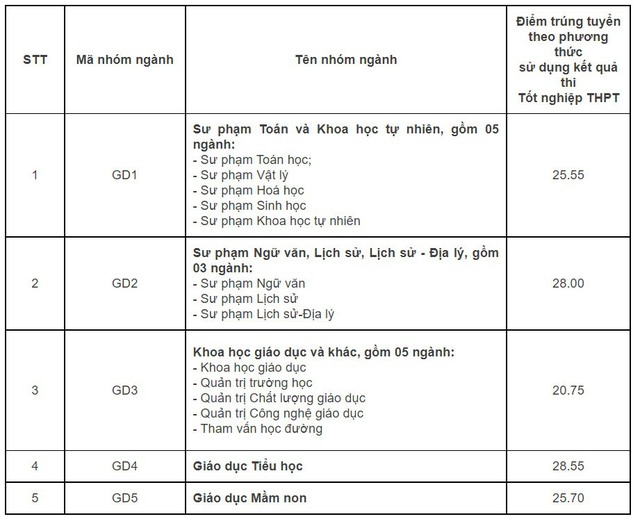 University of Foreign Languages ​​(Vietnam National University, Hanoi):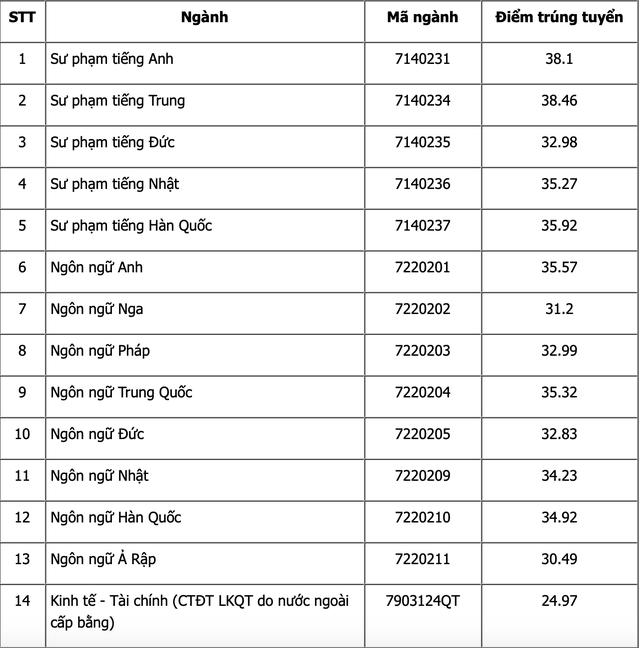 Sai Gon University: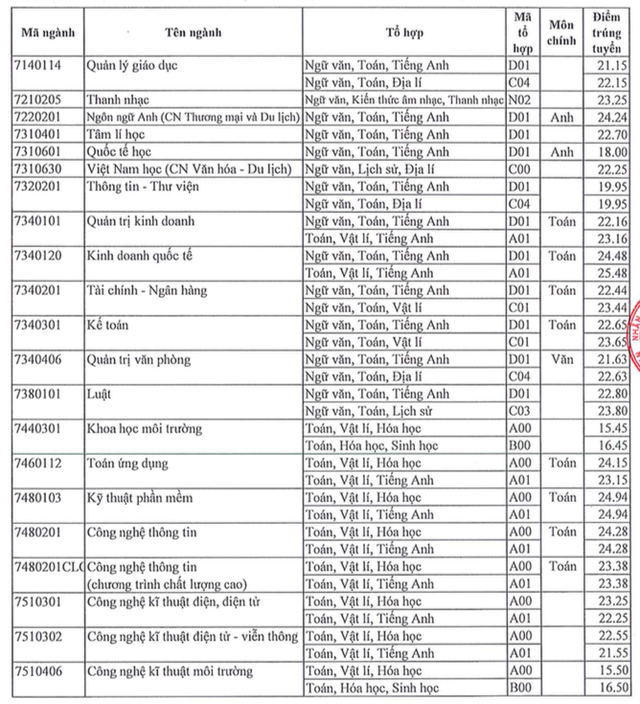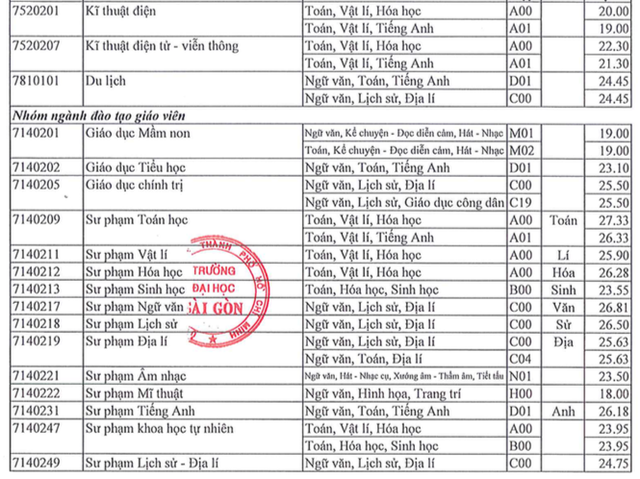 University Pedagogy Ho Chi Minh city:
– Matriculation scores of majors according to the recruitment method using high school results: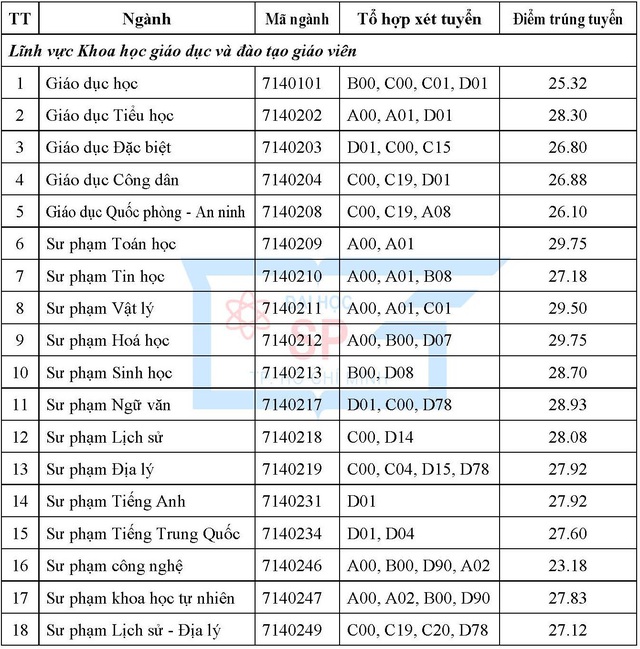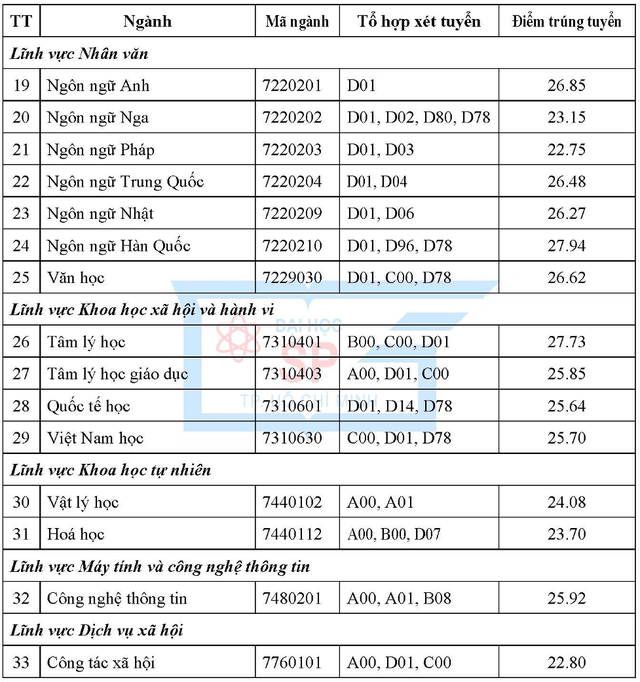 – Matriculation scores of majors according to the recruitment method using the results of the high school graduation exam in 2022: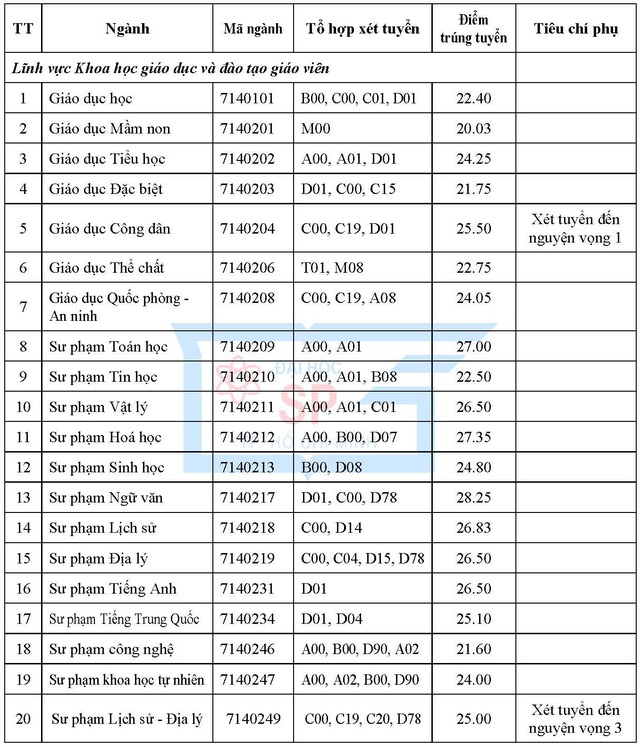 Synthetic