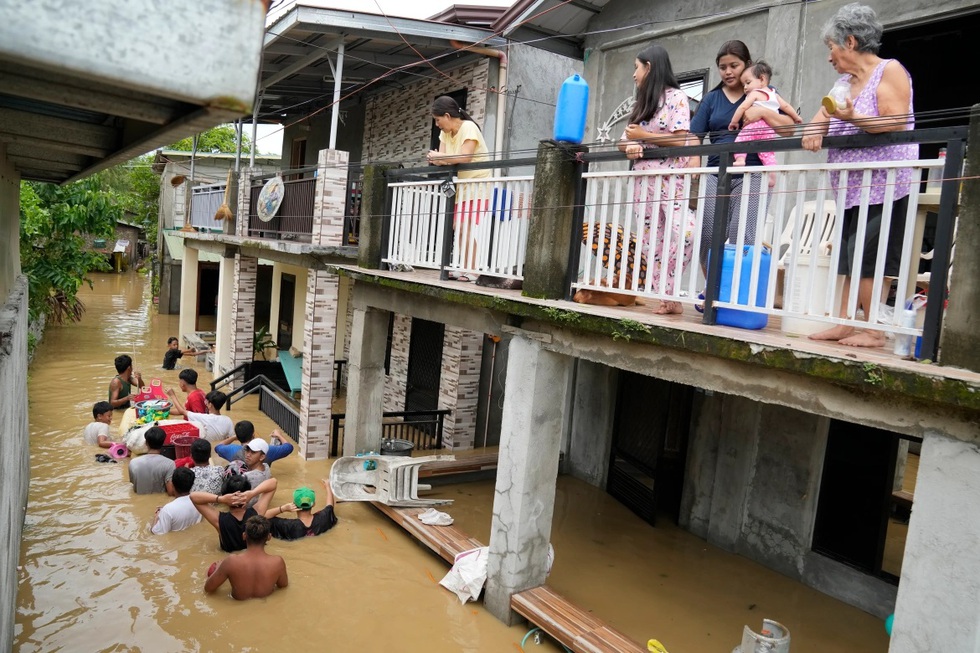 The Philippines experiences an average of 20 typhoons a year – Photo: AP
Noru is the strongest typhoon to make landfall in the Philippines this year.

5 lifeguards killed
Typhoon Noru (locally known as Karding) uprooted trees, shut down power grids and flooded low-lying communities as it swept across the main island of Luzon on September 25 and 26, according to reports. Manila Times.
Five rescuers have now died after being sent to help flood victims in the town of San Miguel in Bulacan province. San Miguel Township Police Chief Romualdo Andres said the officers were wading through floodwaters when a side wall collapsed, leaving them swept away.
In the community of Burdeos on the Polillo Islands, the part of Quezon Province where Typhoon Noru made landfall, an elderly man was also killed by a landslide.
Previously, on September 26, the National Disaster Risk Reduction and Management Council (NDRRMC) of the Philippines confirmed that six fishermen were missing while sailing in stormy waters.
Aerial footage of President Ferdinand Marcos Jr.'s flight over central Luzon. shows rivers overflowing and many fields submerged in flood water.
The town of Burdeos on the Polillo Islands suffered a lot of damage from Typhoon Noru. Teacher Ervin Calleja, 49, said strong winds tore off some roofs and toppled large trees, while heavy rain flooded riverside homes.
Unstable houses along the coast were damaged, while some crops were swept away.
"In the center of town, all the banana trees are flattened, 100%. We still don't have electricity, but the phone is still working," said Liezel Calusin, a member of Polillio's civil defense team.
Damage is about 2.4 million USD
According to an initial estimate by the Department of Agriculture, the agricultural damage caused by Typhoon Noru to the Philippines was 141.38 million pesos (more than 2.4 million USD). Deputy Agriculture Minister Kristine Evangelista said at least 1,469 million hectares of rice and 281,322 hectares of corn were waiting to be harvested when Typhoon Noru made landfall in the Philippines.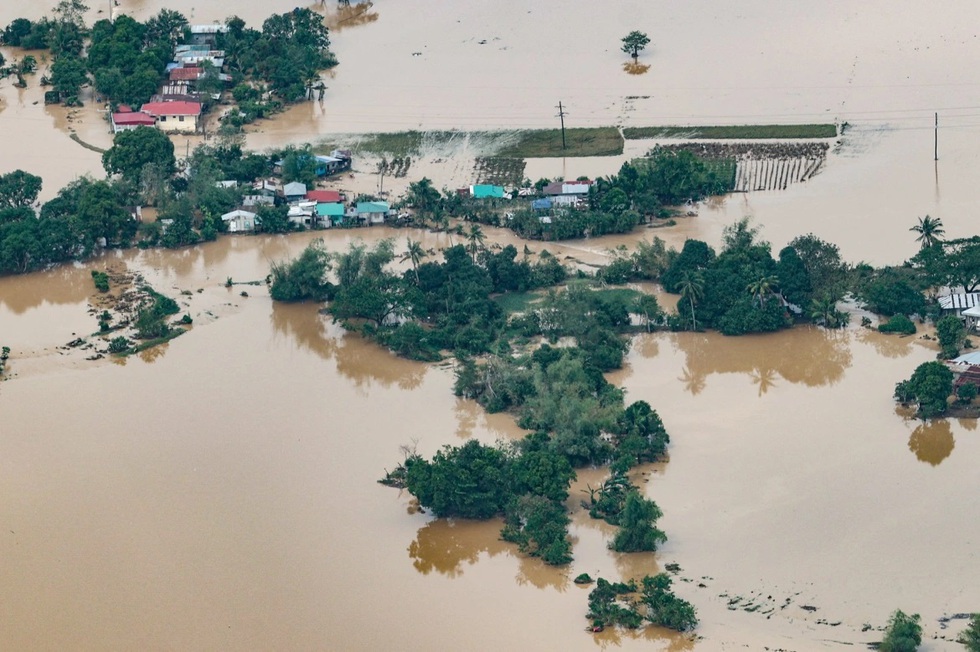 An area submerged in flood water due to heavy rain from Typhoon Noru in central Luzon, Philippines – Photo: REUTERS
Dispatching disaster response teams to provide humanitarian assistance to the people
Nearly 79,000 people from 84 villages were evacuated before Typhoon Noru made landfall in the Philippines on September 25 as the Philippine Atmospheric, Geophysical and Astronomical Services Administration (Pagasa) warned that heavy rain could cause "severe flooding" in vulnerable areas, causing landslides and devastating crops.
Metro Manila had the most evacuees, 33,043 people.
Officials said 32 seaports in the Calabarzon, Mimaropa and Bicol regions had suspended voyages, trapping 2,338 passengers.
However, as of September 26, there was no sign of widespread devastation as many Filipinos feared as the storm moved over the South China Sea toward Vietnam.
Philippine officials also confirmed that the Bulo Dam had exceeded its overflow level by 76m, flooding the towns of Dona Remedios Trinidad and San Miguel. Earlier, the Philippine Irrigation Administration (NIA) decided to release water at the Magat Dam in Isabela province before Typhoon Noru made landfall, helping to prevent flooding in neighboring provinces.
As of the morning of September 26, the number of customers without power had decreased to 51,773 people, mostly in the provinces of Bulacan, Rizal and Marikina city (in the Manila metropolitan area). Telecom companies have begun to restore their services in the affected areas.
The Philippine Air Force is sending disaster response teams to provide humanitarian assistance to affected people. 8,642 police and 11,619 firefighters have also been deployed to affected areas, key facilities and evacuation centres.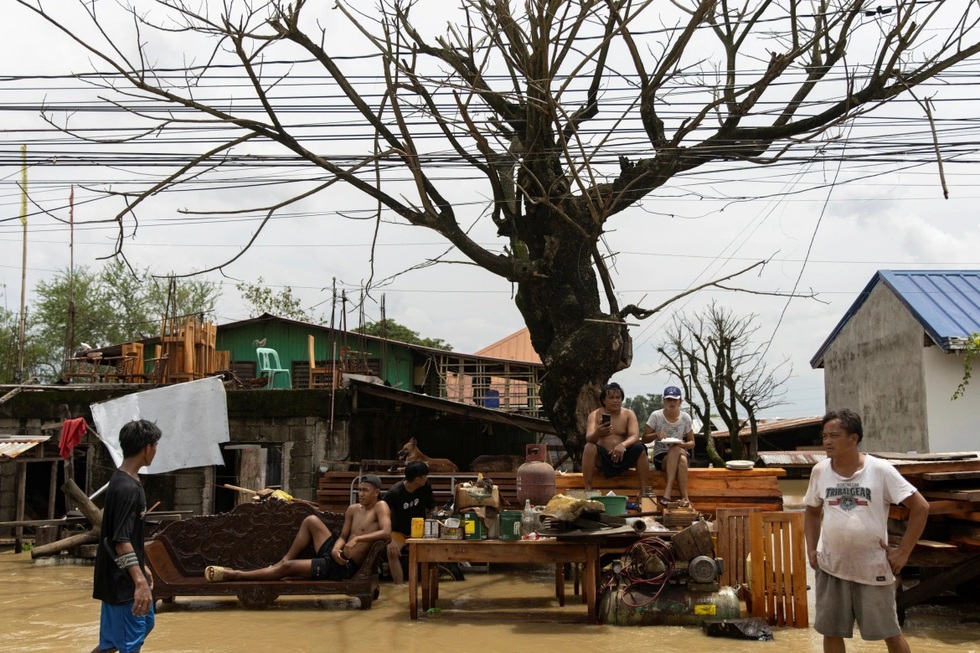 People evacuate their homes flooded by flood water in the community of San Ildefonso, Bulacan province, Philippines – Photo: REUTERS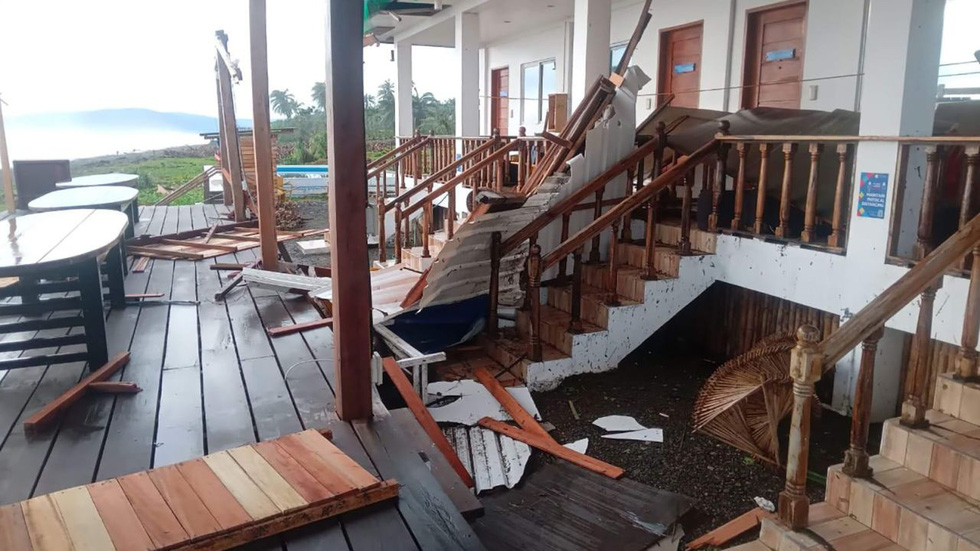 A motel in Aurora province, Philippines was damaged by Typhoon Noru – Photo: PACIFIKHHULAS TRANSIENT HOUSE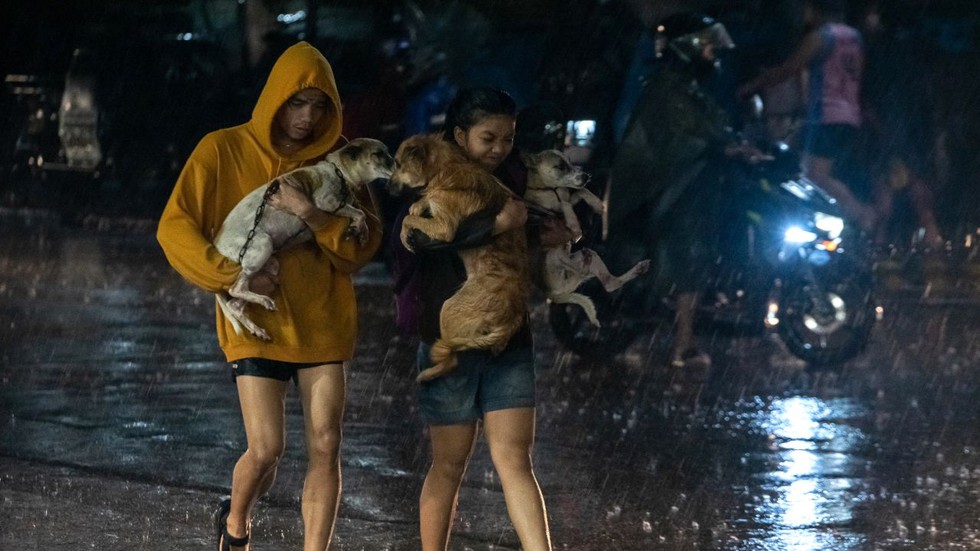 People carry their pets to an evacuation center in Marikina city, Philippines – Photo: AFP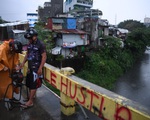 Super Typhoon Noru makes landfall in the Philippines