In early September, after many efforts to control the price, the selling price of Honda motorcycle models at the dealer simultaneously dropped sharply. Models with a record high price difference like Honda Vision are also close to the manufacturer's listed price.
However, this phase did not last long. About a week later, the car models simultaneously pulled up the price. The upward momentum continues as it gets closer and closer to the period of high shopping as students start to enroll. The price turmoil caused some models to be tens of millions of dong different from the proposed price.
Specifically, while Honda Vietnam's proposed price for the Vision model is only from 30 to 34.5 million VND, currently, the dealer is selling this "national" scooter model for up to 45 million VND, the difference between the highest is more than 10 million VND compared to the proposed price.
Honda SH was also adjusted to increase by 2-3 million VND compared to the beginning of the month. SH 125 CBS version increased to 83 million VND, SH 125 ABS version increased to 96 million VND. SH 150 CBS and SH 150 ABS versions have popular selling prices of VND 97.5 million and VND 117 million, respectively. Particularly, SH 150 ABS Sport version has the highest price of 125 million VND. This selling price was higher than the proposed price from 7 to 25 million VND.
Honda Air Blade has a difference at the dealer compared to the listed price from a few hundred thousand dong to several million dong, depending on the version.
Specifically, Air Blade 125 Standard is currently sold for 44 million VND, the list price is 41.32 million VND, a difference of nearly 2.7 million VND. Air Blade 125 Special is 5.5 million VND different from the proposed price, the actual selling price is 48 million VND. Air Blade 160 Standard and Air Blade 160 Special, the price difference is from 100,000 to 710,000 VND compared to the listed price of Honda Vietnam.
Honda Lead is being sold at dealers for VND 42 – 50 million, a difference of VND 4.5 – 10.2 million / unit, depending on the vehicle version.
Wave Alpha 110 – the "national" digital car, despite receiving many incentives from the manufacturer, is still priced at VND 2.21 million at dealers. The actual selling price is VND 20 – 21 million for the spokes and cast rim versions.
While a series of car models increased in price, Winner X continued to sell below the proposed price. This model has a listed price of 46 – 50.5 million VND, but at dealers, the price is only from 36.5 – 39 million VND, down from 10.6 – 13 million VND compared to the proposed price, depending on the session. copy.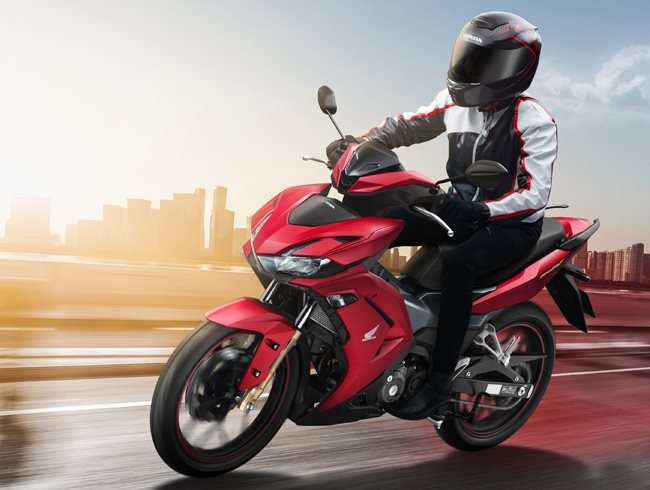 Thanks to Honda Vietnam's efforts in increasing production and increasing supply, the number of vehicles at HEAD has increased significantly, contributing to many positive impacts on the motorcycle market in Vietnam.
According to the report of Honda Vietnam. In August, the company sold 198,405 motorcycles, up 20.8% month-on-month and 100.8% higher than the same period last year. In total, in the financial year from April 2022 to March 2023, this business sold 850,469 vehicles, up 15.6% over the same period. Total export volume (CBU vehicles) is 18,366 vehicles.
In the sales structure, sales of Vision cars have recovered again, reaching 48,000 units, accounting for 24.2% of HVN's total motorcycle sales in August 2022. This is also Honda's best-selling car in Vietnam.
Regarding digital cars, Wave Alpha achieved sales of 43,349 vehicles, accounting for 21.8% of HVN's total motorcycle sales in August 2022. Winner X is the clutch with the highest sales, reaching 7,373 vehicles, accounting for 3.7% of HVN's total motorcycle sales in August 2022.