The Railway Department stated, resolutely and decisively handling violations of railway traffic safety in accordance with the Railway Law and relevant legal provisions; preventing and dispersing places where people gather to film and take photos on railways with high risk of accidents. The spirit is to respect the law, do not agree to the coffee business model, causing unsafety for railway traffic.
With the coffee business at the railway section through Tran Phu street, the Railway Department said that in the past time, there have been many documents and meetings with relevant localities and units to completely handle and relieve violations. . However, the situation of railway traffic safety violations in this area still recurs.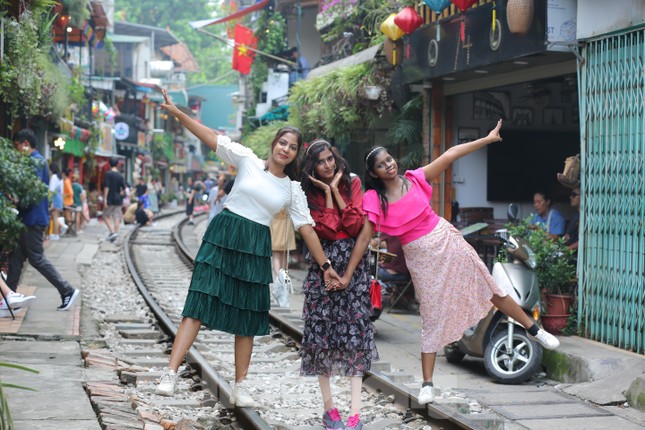 The Ministry of Transport is determined to remove coffee on the railway line that violates the railway safety corridor.
Before the local measures to prevent and release, the households in this area have submitted a petition to the competent authority to allow business and propose solutions to ensure safety. The Railway Department said that it is necessary to continue to handle violations, stay on duty and prevent tourists from entering dangerous areas of the railway corridor.
With the business outside the railway safety corridor, the Railway Administration agreed to assign the Vietnam Railways Corporation and the local government to continue solutions to propagate, remind visitors, provide train time, handle violation, if any.
Regarding the proposal to add an early warning signal for an incoming train, according to the Railway Administration, this may cause disturbances to the railway signal system.
The Railway Department proposed the Ministry of Transport to consult the City People's Committee. Hanoi continues to pay attention to directing the local authorities with railways passing through to resolutely handle violations of railway traffic safety; preventing and dispersing places where people gather to eat, drink and take photos on the railway bed.