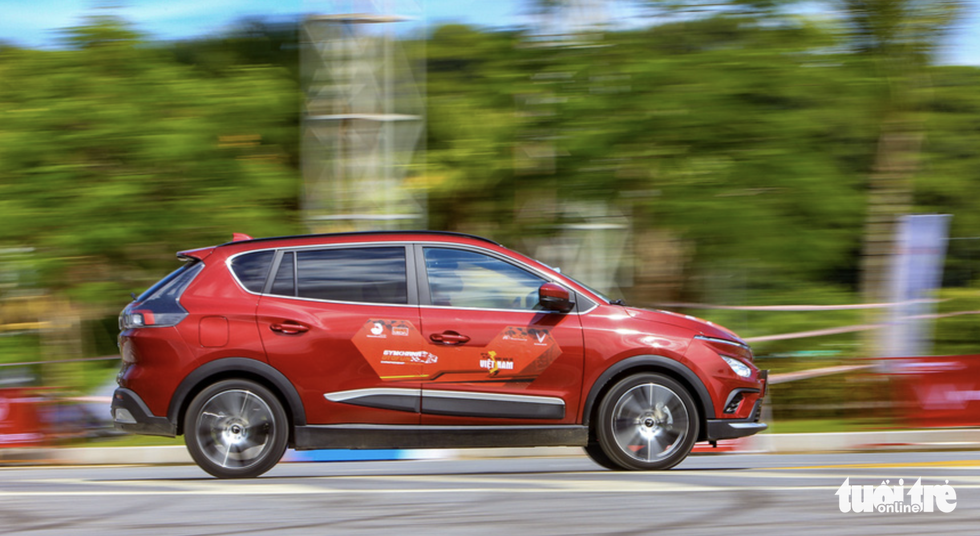 VinFast VF e34 is the best-selling electric car in Vietnam at the moment – Photo: NAM PHONG
In the trend of developing green, environmentally friendly cars, Vietnamese users are familiar with pure electric cars or hybrid models. On the current market, many green cars are highly appreciated by users and initially recorded positive results.
According to the results of the first round of voting Car Choice Awards 2022 (CCA), the following green car series received the trust of users, as well as high appreciation from the expert panel of the award.
VinFast VF e34
The first pure electric SUV officially sold in Vietnam VinFast VF e34 has been in the hands of users since the end of last year. With sales of thousands of units, the VF e34 has become familiar to many people, and partly proves its advantages during use.
According to the results of user evaluation and the CCA 2022 expert panel, the VF e34 has a very high score and is open to the top position in the "Green car 2022" category. This model has achieved sales of more than 2,000 units since the beginning of the year.
VinFast VF e34 is equipped with an electric motor placed in the front axle, with a capacity of 147 horsepower and 240 Nm of torque. The 42 kWh lithium-ion battery pack gives the ability to travel about 285 km when fully charged.
Toyota Camry
Toyota Camry is a familiar name to many Vietnamese users throughout the past generations. The addition of a hybrid version shows the Japanese brand's first moves in following the trend of vehicle greening.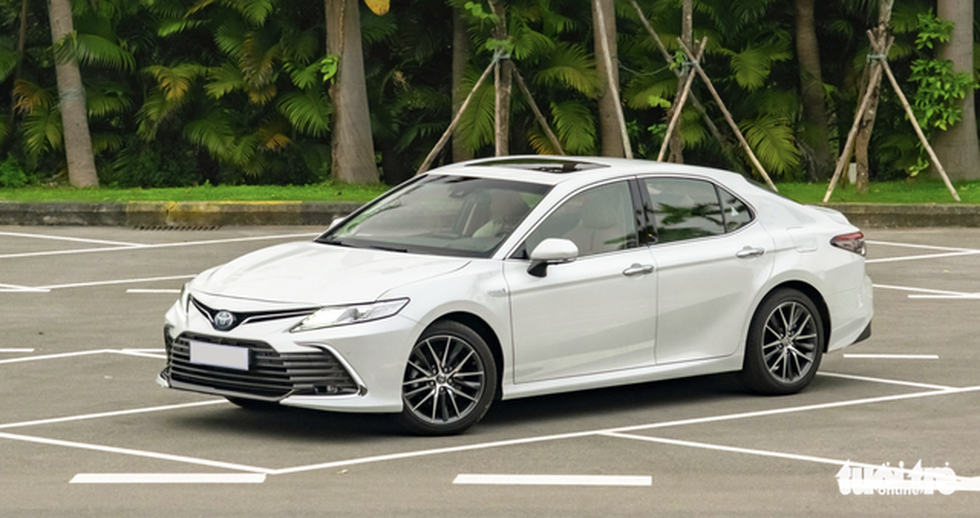 Toyota Camry Hybrid makes a positive contribution to the sales of this model in Vietnam – Photo: LEE HOANG
This sedan is highly appreciated for its performance and comfort for users. Therefore, the voting results in the CCA 2022 awards and the scores from the expert panel are in the top group.
Camry Hybrid 2.5 L, maximum capacity of 176 horsepower and electric motor capacity of 88 Kw. Thanks to Hybrid technology, every time the driver applies the brakes, the electric motor will absorb the inertia force, to convert it into electric current to charge the battery. This power source is used to run the electric motor, when the vehicle needs to increase capacity.
Toyota Corolla Cross
From a rookie entering the market about two years ago with many doubts, Corolla Cross has quickly gained a foothold and is one of Toyota's best-selling cars today.
The hybrid version of this model has received many compliments from the car user community as well as high results in the CCA 2022 award.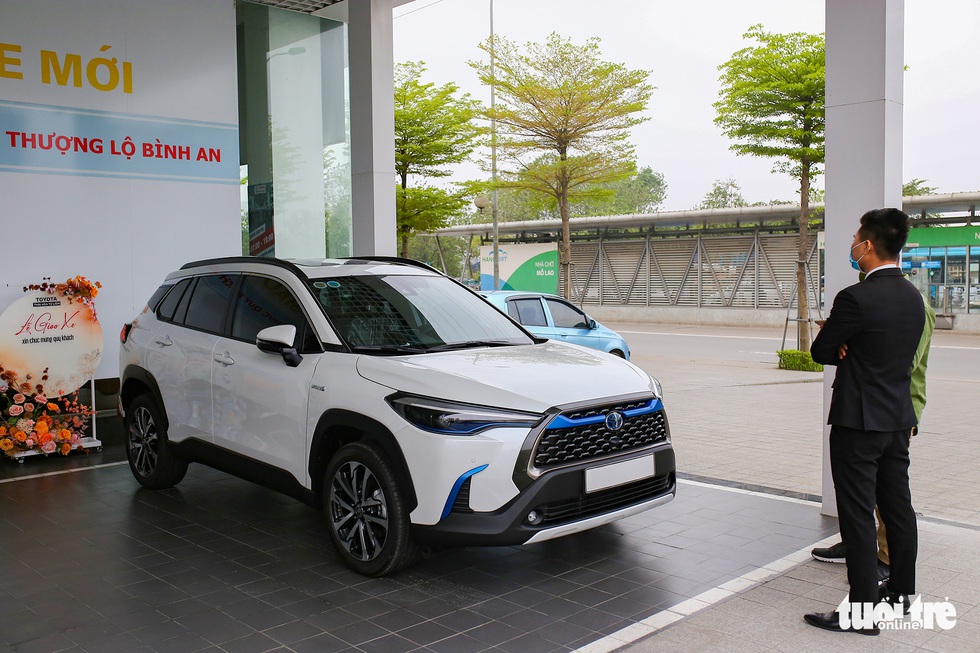 Corolla Cross hybrid is well received by many Vietnamese users – Photo: NAM PHONG
Corolla Cross 1.8HV uses a 1.8-liter gasoline engine with a capacity of 97 horsepower and an electric motor with a capacity of 72 horsepower. The mechanism of operation of this hybrid system is similar to that of the Camry.
Therefore, in addition to increasing performance, the vehicle's fuel consumption and emissions are also lower than that of a vehicle using a traditional internal combustion engine.
Porsche Taycan
In Vietnam market, Taycan is the first pure electric luxury car to be officially distributed. Users have 3 version options, including 4S, Turbo and Turbo S, with prices from 5.72 billion VND to 9.55 billion VND.
In the first vote of CCA 2022, Taycan received a high number of votes from readers as well as expert panels. This model has many chances to win in the category "Green car 2022".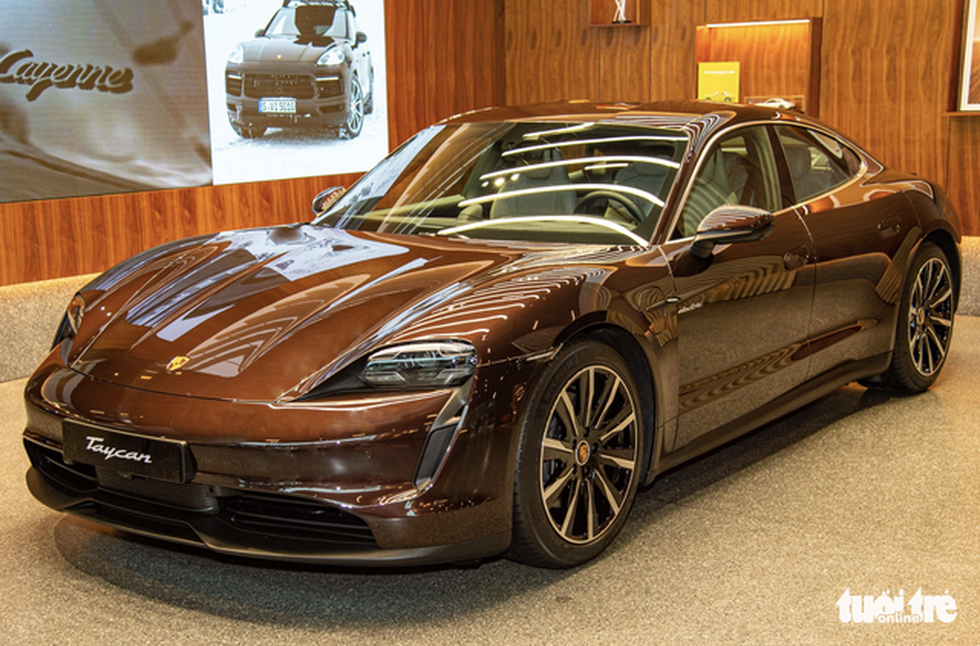 Porsche Taycan is the first pure electric luxury car sold in Vietnam – Photo: LEE HOANG
Porsche Taycan Turbo has a power of 671 horsepower, accelerates from 0-100 km / h in about 3 seconds and charges from 0-100% with a source of 9.6 kW in 10.5 hours.
With a 50 kW charging station, Porsche Taycan Turbo takes 93 minutes to charge from 5 to 95% of the Performance Battery Plus 93.4 kWh battery pack, according to the manufacturer's announcement.
Turbo S version possesses a maximum capacity of 751 horsepower and Overboost feature, accelerating from 0-100 km / h in 2.6 seconds before reaching a maximum speed of 259 km / h.
VinFast VF 9
Although the details for the commercial version have not been announced, the VinFast VF9 large electric SUV has received a lot of attention and positive reviews from users through initial information and test images. experience on the road. Besides, this car line also recorded a large number of pre-orders.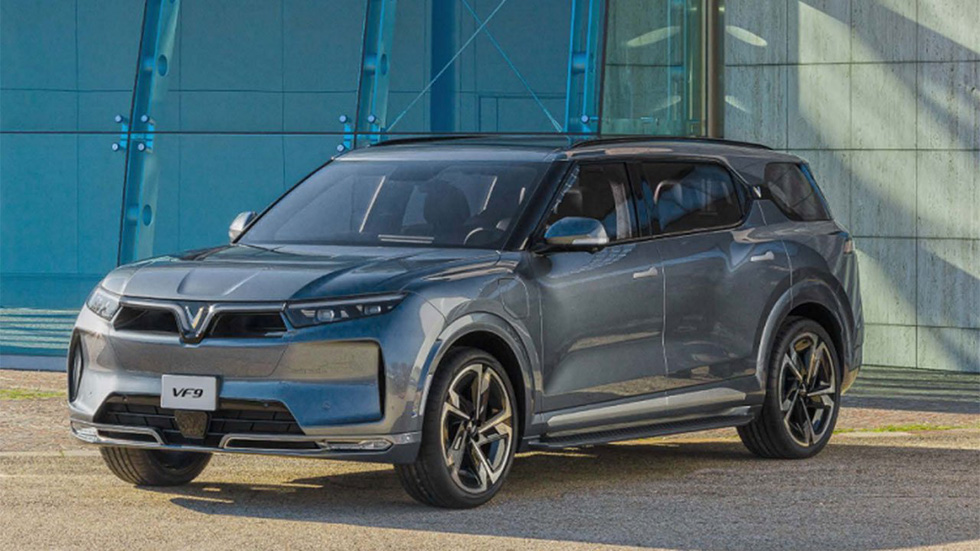 VinFast VF9 is about to reach Vietnamese users – Photo: VinFast
VinFast VF9 is equipped with an electric motor with a maximum capacity of 402 horsepower and 640 Nm of torque, accompanied by a 4-wheel drive system. The car is capable of accelerating from 0 to 100 km/h in 6.5 seconds.
The price of VF9 for customers to rent batteries is VND 1,491 billion and VND 1,685 billion. While if you buy the battery outright, the amount customers have to pay is VND 1,970 billion and VND 2,178 billion.