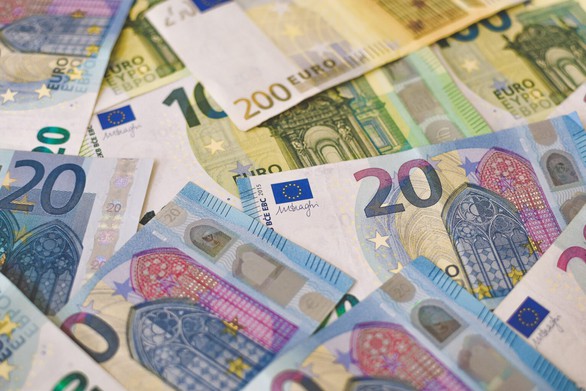 The Organization for Economic Cooperation and Development forecasts that the world economy will be very gloomy in the near future – Photo: UNPLASH
In its latest report released on September 26, the Organization for Economic Co-operation and Development (OECD) affirmed that the conflict in Ukraine has exacerbated inflationary pressures.
The Paris-based organization (France) said the COVID-19 outbreaks are still impacting the global economy, while economic growth is also affected by rising interest rates.
"Several indicators have turned for the worse and the outlook for global growth has turned bleak," the OECD said.
Global growth not only slowed in the second quarter of this year but also continued into the extended period into the future.
The OECD lowered its forecast for global economic growth in 2023 to 2.2%, down from 2.8% in its estimate in June.
Economic depression
Growth prospects for nearly all of the top 20 (G20) economies are down, with the exception of Turkey, Indonesia and the UK, which are forecast to see no growth.
Growth in the US – the world's largest economy – is forecast to slow to 0.5% in 2023.
The growth forecast for China is down to 3.2% this year and 4.7% next year. The country's economy is affected by the strict blockade against COVID-19.
Germany is expected to fall into an economic recession in 2023. Europe's largest economy is hit hard by its heavy reliance on Russian natural gas supplies.
The growth forecast for the euro area as a whole is only 0.3%, down sharply from the previous forecast of 1.6%.
Increased instability
The war in Ukraine has sent food and energy prices soaring due to supply concerns, as Russia is a major oil and gas exporter while Ukraine is a major global grain exporter.
Inflation had increased prior to the conflict, as supply chains were affected by COVID-19 lockdowns.
"The effects of war and the continued impact of COVID-19 outbreaks in some parts of the world have slowed growth and added to inflationary pressures," the OECD said.
The OECD has raised its G20 inflation forecast to 8.2% for this year and 6.6% for next year.
Meanwhile, central banks simultaneously raised interest rates. This is said to be a necessary move to curb inflation, but could also push economies into recession.
The OECD identified monetary tightening as "the main factor slowing down global growth".