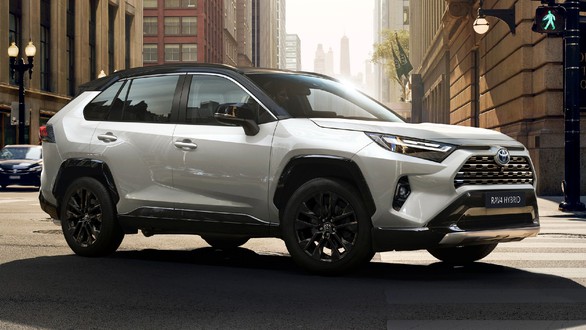 Toyota RAV4 has just been upgraded with a series of technologies for the MY 2023 version – Photo: Toyota
The 4th generation of Toyota RAV4 launched in 2018 and by 2021, the car will be facelifted (upgrade mid-life) gently to ensure competitiveness against new rivals. By this year, a series of other changes continue to appear on the best-selling SUV mainly around technology elements.
First, the Toyota RAV4 2023 is equipped with a 10.5-inch high-resolution central touch screen like the recent Corolla / Corolla Cross. This screen is compatible with Android Auto / Apple CarPlay by default and integrates a navigation system based on online cloud data to suggest routes for users or search for available parking spaces.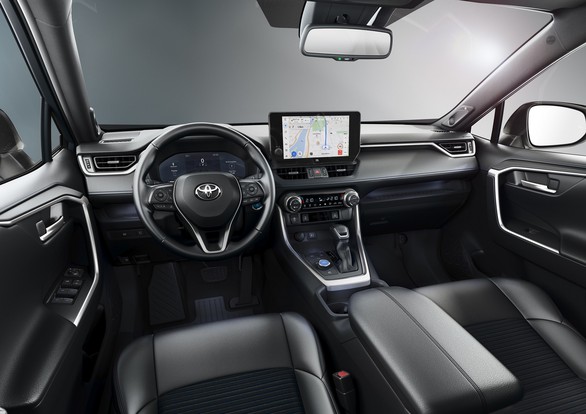 The screen system on the Toyota RAV4 2023 has been significantly upgraded – Photo: Toyota
Owners of Toyota RAV4 2023 can also upgrade further to help the navigation system integrate with the ability to read signs thanks to the front camera, warn of bad weather or warn of areas where vehicles with high emission concentrations are prohibited…
Next, Toyota offers a smart service package that is continuously updated via Internet connection for 4 years, adding a series of new connection configurations and remote control features (lock/unlock, air conditioning, windows). , lights…) through a separate application.
Besides the central screen, the digital dashboard on the Toyota RAV4 2023 has also been upgraded to a larger 12.3-inch type and is easier to customize than the old 7-inch screen through 4 separate modes and 3 ways of playing. own mind.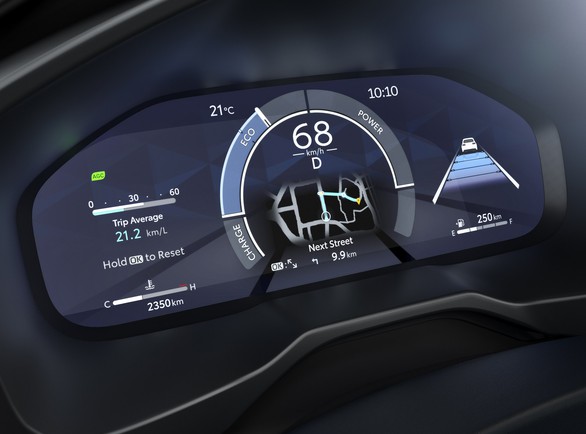 Large digital dashboard displays a lot of information at once – Photo: Toyota
The Toyota Safety Sense package of safety technology on the car has been slightly updated with a pre-collision warning system that now helps the driver to corner more safely, and the electric hybrid version has the ability to warn when a vehicle is detected. rush to the opposite direction. Automatic steering assist technology is added to help the car steer itself when it detects that it is about to hit a pedestrian.
In terms of design, Toyota RAV4 2023 only added some new paint colors. The car powertrain remains the same, including the 2.5L Hybrid 215/219 hp and 302 hp rechargeable hybrid.