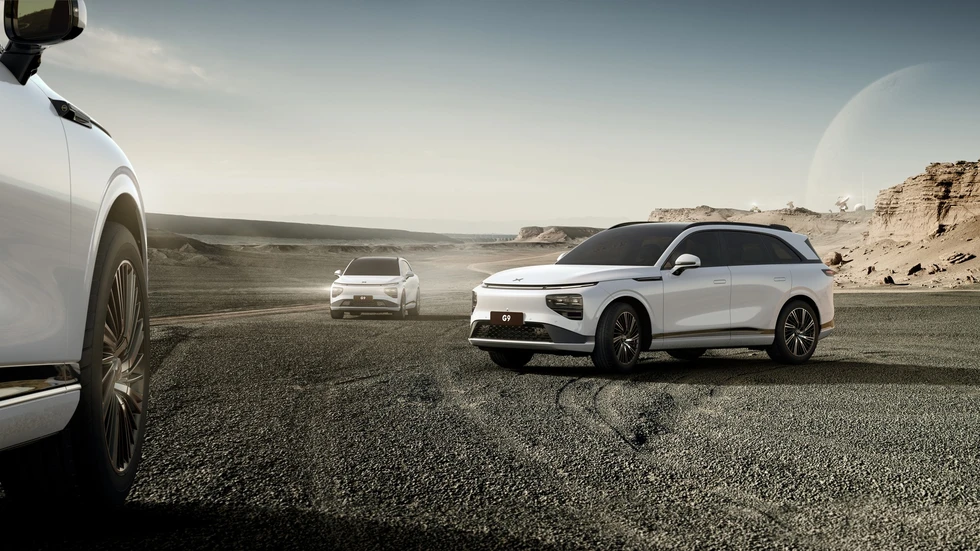 The all-new Chinese electric SUV XPeng G9 with dimensions of 4,891 x 1,937 x 1,680 (mm) impresses at charging speed – Photo: XPeng
XPeng G9 has 6 variants. The rear-wheel drive variant is equipped with an electric motor that produces 308 hp and 430 Nm of torque, allowing it to accelerate from 0-100 km/h in 6.4 seconds, with a top speed of 200 km. /H.
The standard battery variants have a range of 570km, while the Long Range variant has a range of 702km.
For performance enthusiasts, the three four-wheel drive variants use a dual electric motor drive system for a combined output of 543 hp and 717 Nm of torque, accelerating from 0 to 100 km/h in 3. 9 seconds, the maximum speed is still at 200km / h. The range is about 650km on a full charge.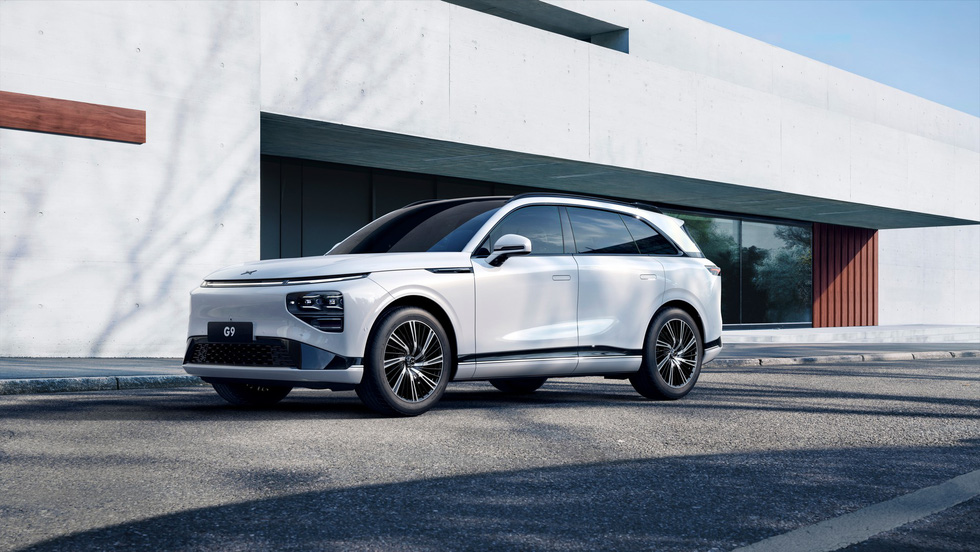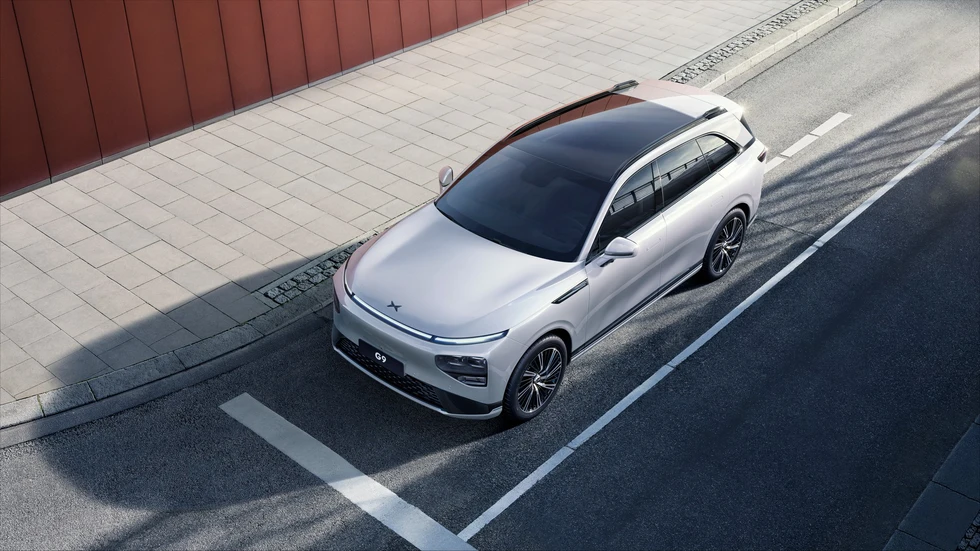 Billed as the company's first model to be "conceived and designed from the ground up for both the Chinese domestic market and the international market", the G9 adheres to the company's "5-star safety design standards". Euro NCAP as well as "EU WVTA Standard" – Photo: XPeng
However, performance is not the highlight of this model. XPeng G9 is equipped with 800V charging technology, becoming "the world's fastest charging mass-produced SUV".
According to the manufacturer, the 480kW turbochargers can help the electric SUV go a distance of 200km after just 5 minutes of charging. That means the battery can charge from 10-80% in just 15 minutes.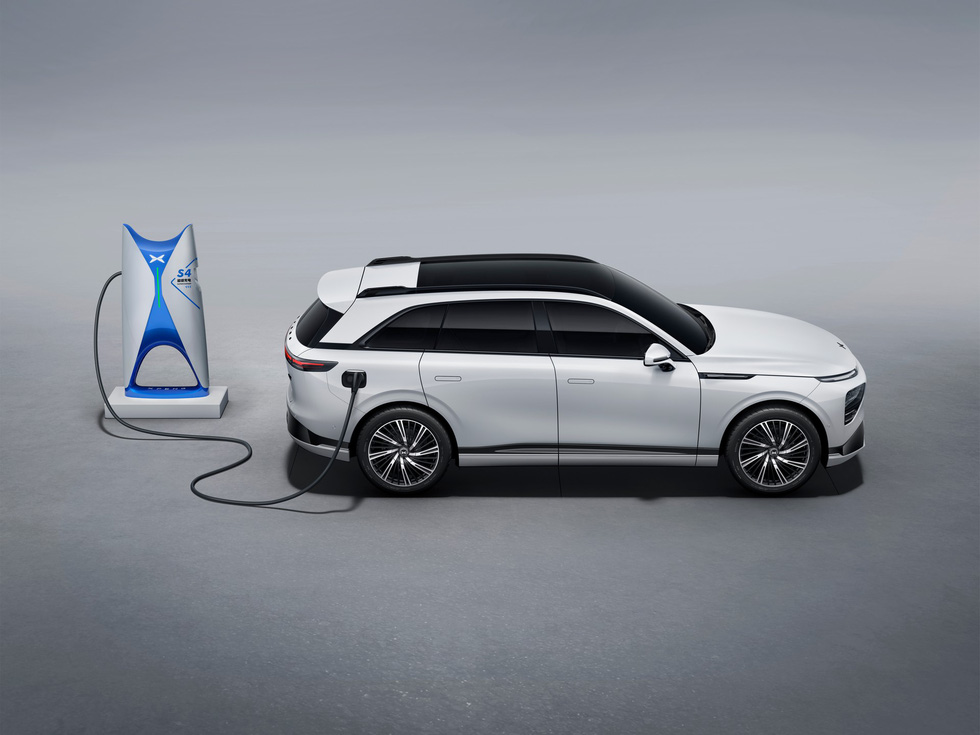 Fast charging is the most prominent feature on the new G90 – Photo: XPeng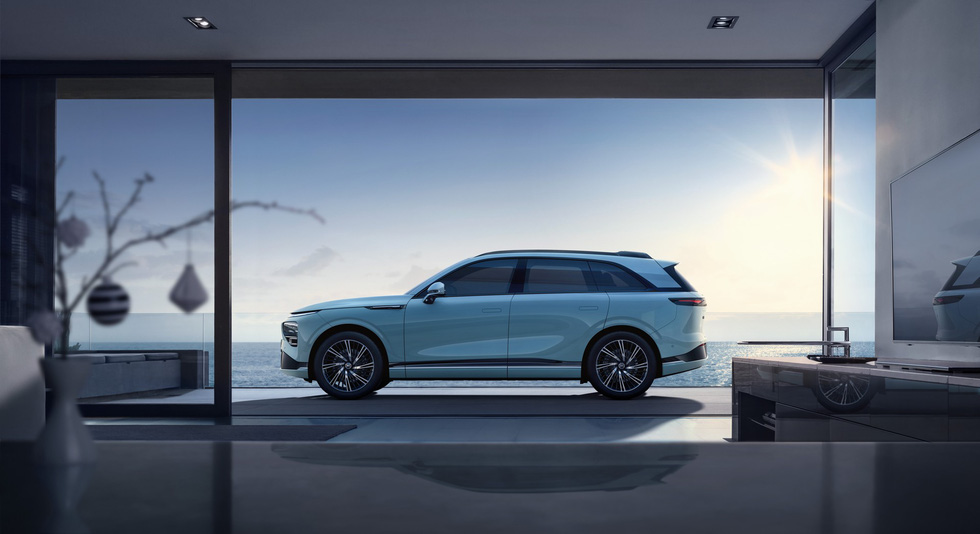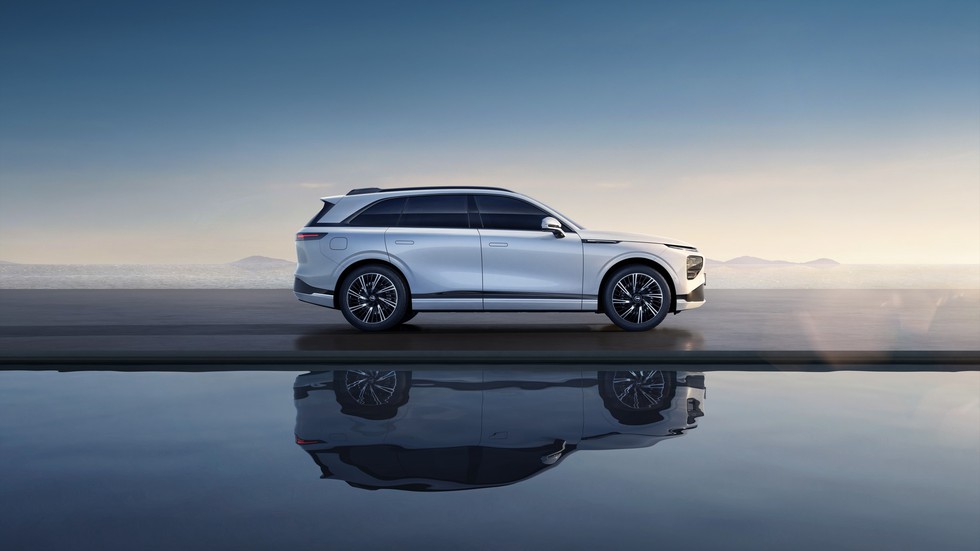 The hip shape is reminiscent of Kia Sorento – Photo: XPeng
In the cabin, the XPeng G9 has a small digital instrument cluster and two 15-inch screens with a "3D interactive user interface".
For reference, the XPeng G90 uses the same technology as Mercedes-Benz as the German automaker recently introduced a new operating system with Unity Industrial Collection – a complex, interconnected 3D product visualization software package. connects all Mercedes-Benz vehicles to the cloud and to the Internet of Things.
Buyers will be accompanied by an advanced virtual assistant that can respond in milliseconds, control more than 600 vehicle functions and understand "sequential instructions from different passengers without having to reactivate them." continuous".
The 5-seater car has a luggage compartment of 660 liters, but can be expanded to 1,576 liters when the rear seats are folded.
Other highlights include a 28-speaker sound system and an "immersive 5D experience that includes vibrating seats, changing lighting, air conditioning, and custom scents when watching movies, listening to music or simply relaxing while reading. relax".
In terms of technology, the XPeng G9 is equipped with a second-generation advanced driver support system as well as dual Nvidia Drive Orin chips, 31 sensors, a forward-facing camera, and dual LiDAR sensors.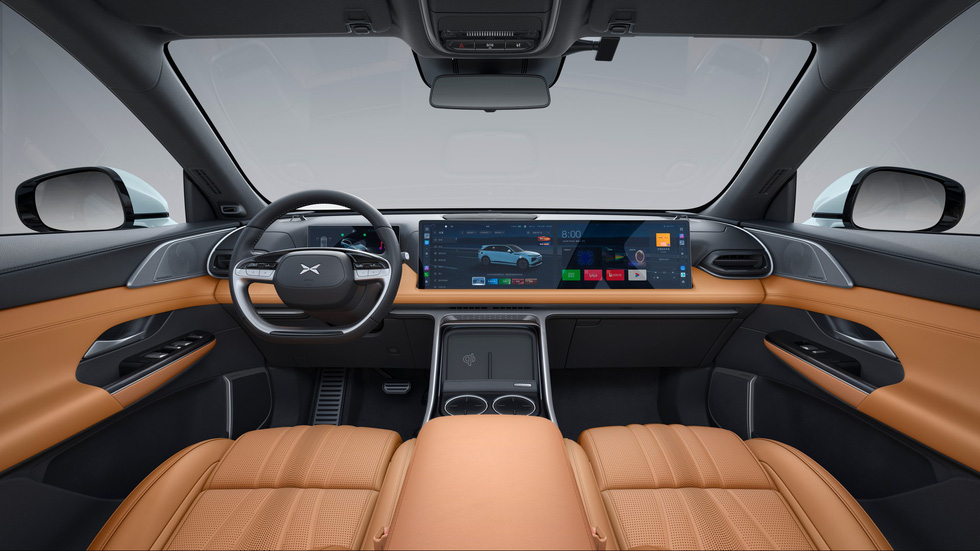 Towards the high-end market, XPeng G90 has an advanced and technology-packed cabin – Photo: XPeng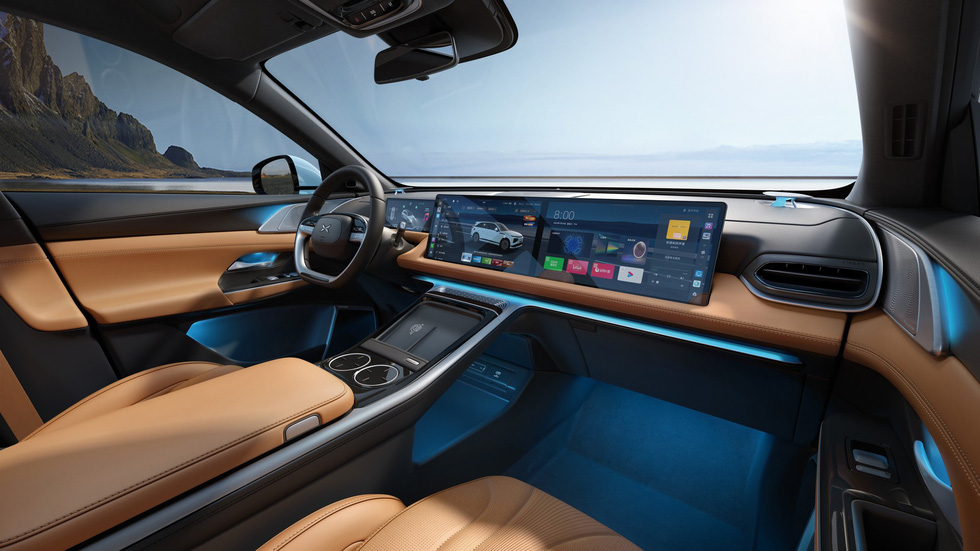 The automaker also revealed the G9 is its first vehicle equipped with the XPILOT 4.0 semi-autonomous driving system. Besides the LiDAR sensors under the headlights, the car also has an 8 million pixel front camera and 2.9 million pixel side camera. Thanks to these cameras and sensors, the G9 is able to provide "a panorama-assisted intelligent driving feature from start to finish" – Photo: XPeng
The manufacturer's price is from 43,963 USD and up to 66,661 USD with the most advanced version (Launch Edition). The car is expected to go on sale in China from October, but the G9 was determined from the beginning to be geared towards global sales.
Some more pictures of the brand new XPeng G90: