Referring to the "gloomiest" industries during the epidemic period, tourism must be one of the leading industries on the list. In the two years 2020 and 2021, with the impact of Covid-19, international and domestic tourism activities are greatly reduced.
This fact makes many young people still worried, studying tourism is a risky choice because the epidemic is still complicated, the possibility of unemployment is high. However, according to many experts, in the near future, to make up for the shortage of labor in the tourism and hotel industry, businesses will recruit a lot. The fact that many hotels are about to appear on the hotel map of Vietnam also makes the demand for human resources of this industry become greater.
According to statistics of the Ministry of Education and Training, in the enrollment period in 2021, the registration rate of NV1/status shows that the most "hot" industries, with the most candidates registering are: National Defense (Security and National Defense). 566.82%); Press and information (311.65%), Art 210.7%); Hospitality, personal services (201%), Social and behavioral sciences (197.97%). Thus, despite the fluctuations due to the Covid-19 epidemic, tourism and hotel services still attract the attention of candidates.
The strong revival of the accommodation service industry in the past time has led to a sharp increase in the demand for personnel (Artwork).
At a recent talk show, Mr. Nguyen Manh Tuong, front desk manager of New World Hotel Saigon, shared: "The strong revival of the accommodation service industry in the past time has led to a sharp increase in demand for personnel."
According to Mr. Tuong, at present, central hotels in Ho Chi Minh City lack about 30-40% of the staff needed to meet business needs and ensure service quality. Most hotels fall into a state of "hungry" for personnel, especially in operation departments. In many units, an employee may have to concurrently hold many different positions such as hotel receptionist cum customer care staff. Driver cum bell/doorman (luggage staff, service at the hotel lobby entrance) or increase the workload…
Wide career development direction, abundant job opportunities
The tourism industry is an integrated discipline, including many related groups of industries, specializing in training and providing human resources with expertise and working skills for organizations, research units, tourism service businesses. travel agencies, hotels, restaurants, amusement parks…
The career development direction of this industry is very broad, not just being a tour guide, tour guide… You can be a human resource manager, restaurant manager, hotel manager, kitchen, bartender… Even Currently, technology is also applied to tourism to generate new jobs such as travel bloggers, destination reviewers… It can be said that this industry is very wide, with many job opportunities, the important thing is adaptability.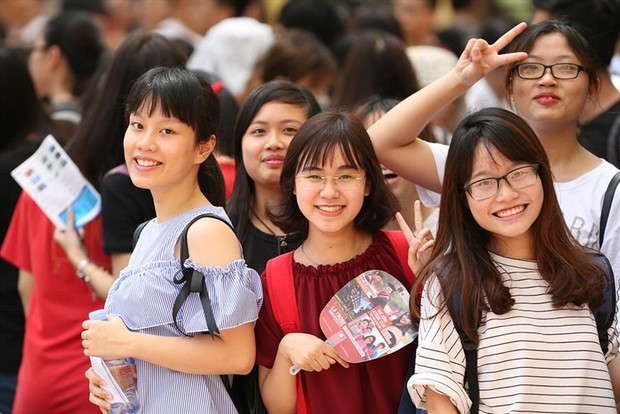 Even while still in school, students can take on part-time jobs such as consultants for travel agencies, part-time tour guides, etc., although they do not bring much income, they are certain. help improve many skills needed for future jobs.
Many experts and professionals in the hotel industry have the same opinion that this profession has many opportunities for development. Good salary and allowances, helping to "live well" with the profession. For hotels of higher international standards, employees enjoy an increased salary and are directly proportional to job advancement. In particular, the international hotel environment also has many attractive incentives for employees.
Talking about the necessary qualities of a tourist, Master Tran Manh Thai, Director of the Admissions and Communication Center of Van Hien University, noted that tour guides have many jobs such as tour operator, administrator. a program to sell certain tourism products…
"Depending on the job position, a tour guide can travel a lot or not. However, as a tourist, you should determine that you will travel a lot and experience a lot. You need to pay attention and choose the tourism industry. need to be based on three factors: capacity, economic conditions because studying tourism also costs a lot of money and job factors in the future.Besides, there are three N's that need to be noted: professional skills, foreign languages ​​and foreign languages. appearence"Mr. Thai mentioned above Youth.
Synthetic