On the afternoon of August 22, authorities of Vinh Yen city (Vinh Phuc) are verifying and clarifying the drowning incident that killed three students.
Initial information, a group of students, after kicking a soccer ball, went down to take a bath in a deep water hole located in the Nam Vinh Yen project (in Thanh Tru commune) when they drowned. The incident caused 3 deaths, one child is being treated at Vinh Phuc General Hospital.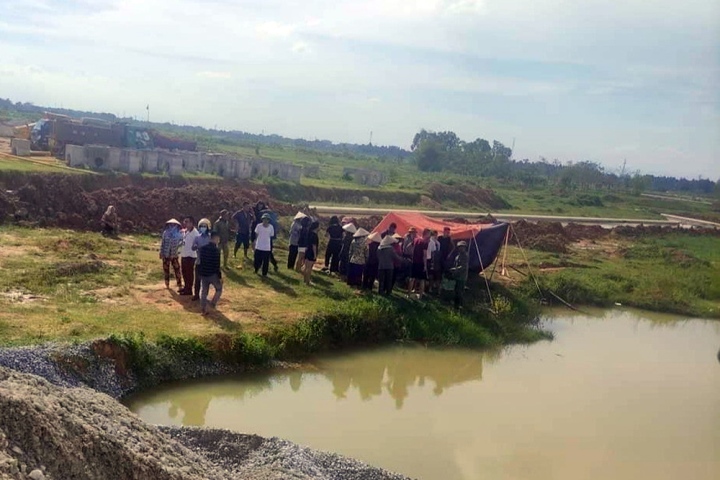 According to information from the Department of Education and Training of Vinh Yen, among the four students in the accident, there was a 6th grader, a 7th grader, an 8th grader and a 15 year old student.
Last week, in the sea of ​​Hai Minh (Quy Nhon City, Binh Dinh) there was also a drowning incident that killed a male student. The male student, born in 2004, had just been admitted to Quy Nhon College of Engineering and Technology, was waiting for admission when he had an accident.