Miss Tieu Vy
After being crowned Miss Vietnam 2018Tieu Vy quickly attracted the attention of fans with her sweet and impressive beauty. During the time of the whole country's prevention of the COVID-19 pandemic, the Gen Z queen diligently participated in charity activities such as cooking eat, give rice to the homeless.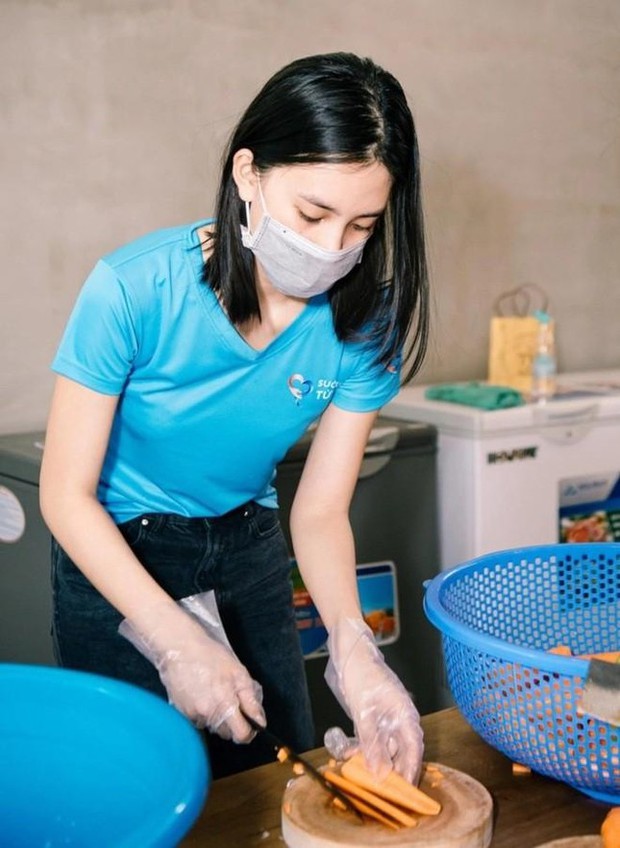 Tieu Vy diligently participates in charity activities
Tieu Vy used to represent Vietnam in the competition Miss World 2018 took place in China and ended up in the Top 30. Tieu Vy also regularly participates in popular TV shows such as: Food war, 7 Spring Smiles, 2 Days 1 Night Vietnamese version, Thank goodness you're here…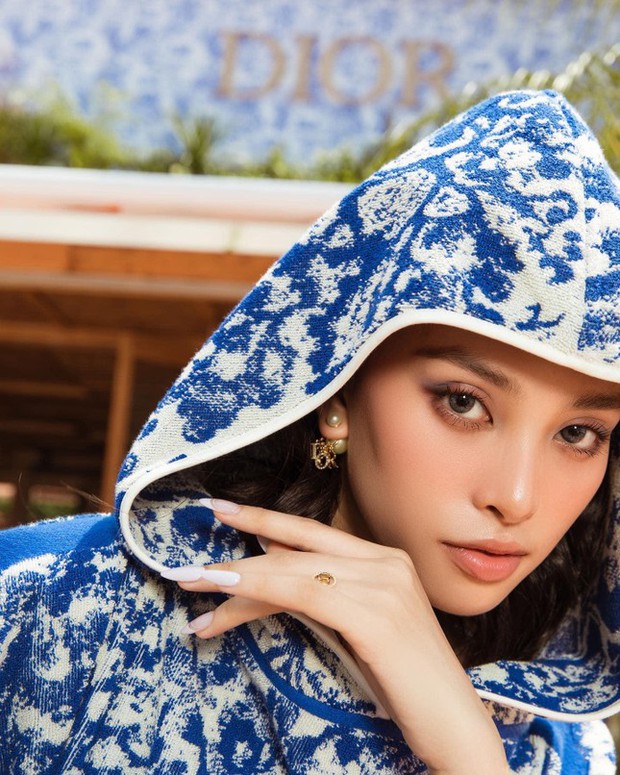 Miss Tieu Vy's beauty is getting more and more promoted
In the near future, the beautiful queen will appear in a movie of the horror genre Jackpot Island – Mother Goddess Thien Linhbeside Sam, Minh Du, Tran Nghia…
1st runner-up Phuong Nga
What makes the audience remember the most about runner-up Phuong Nga is her beautiful love story and actor Binh An. After more than 4 years of love, Binh An proposed to Phuong Nga earlier this year. Currently, fans are waiting for the dreamlike wedding of this talented couple.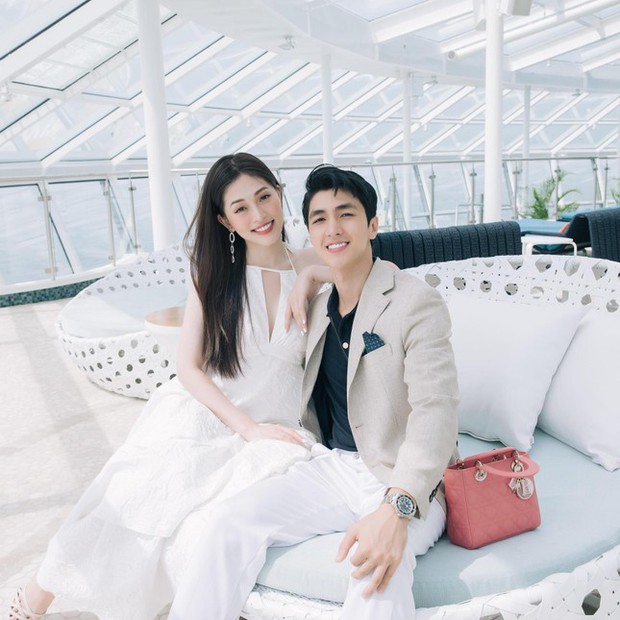 Phuong Nga and Binh An are the most beautiful couple in Vietnamese showbiz
After becoming the 1st runner-up of Miss Vietnam 2018Phuong Nga as MC for the program Happy lunch on channel VTV6. She and Binh An also worked hard to participate in cultural and entertainment events. On her personal YouTube channel, Phuong Nga often shares her journey to work, daily life, trips with her boyfriend…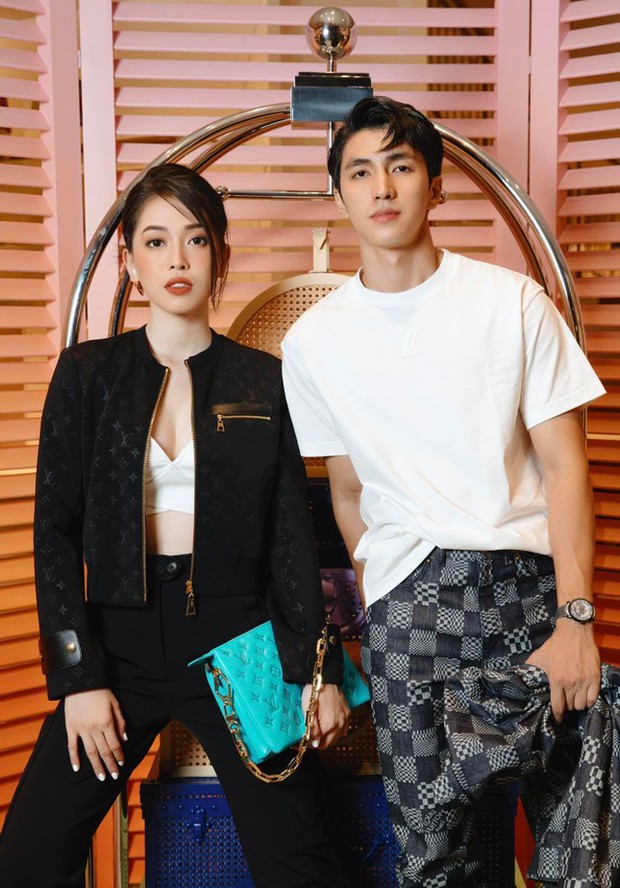 2nd runner-up Thuy An
In the Top 3 Miss Vietnam 2018Thuy An is considered the most secretive queen. Compared to the other two beauties, she rarely participates in entertainment events. In 2019, Thuy An represented Vietnam to participate in the contest Miss Intercontinental (Miss Intercontinental). Occasionally, Thuy An still participates in fashion and beauty events.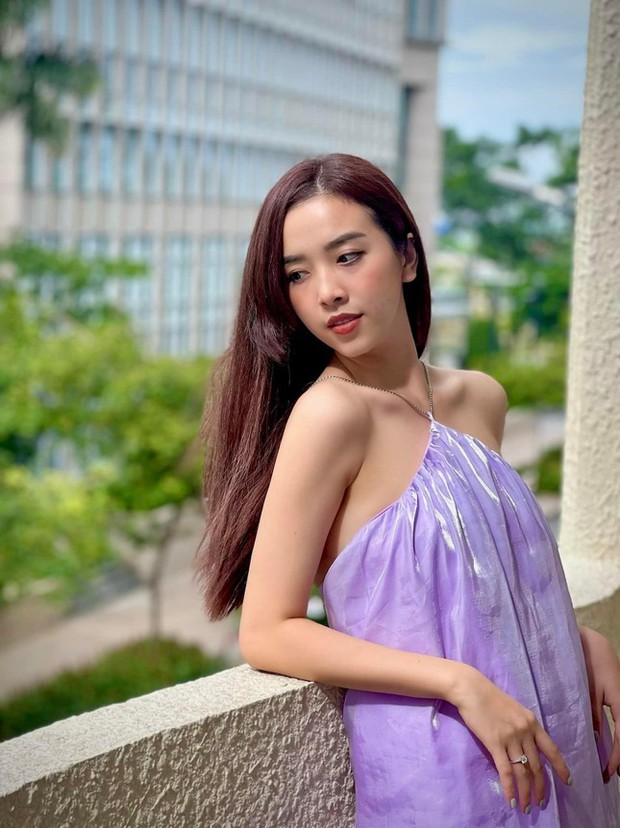 In early 2021, the runner-up married her husband Ngoc Duy after about 3 years of love. Ngoc Duy is 12 years older than Thuy An, he graduated with a PhD and lived in the UK for 12 years. Currently, Ngoc Duy manages the family business in Vietnam and teaches at a research institute. The couple has a full and happy life and is quite closed to the media.
Thuy An and her husband Ngoc Duy rarely share about their married life.