The Southeast Asia publication of Travel + Leisure Magazine for the first time announced the Asia's Best Awards 2022, for destinations, hotels, resorts, restaurants, bars … according to readers' votes, from January to April 2022.
Phu Quoc and Con Dao are among the top 10 islands in Southeast Asia voted by Travel + Leisure Southeast Asia, along with some famous destinations such as Phuket (Thailand), Bali (Indonesia), Palawan (Philippines) )…
In the category of top 10 leading cities in Southeast Asia of Asia's Best Awards 2022, Vietnam has 3 representatives: Hanoi, Ho Chi Minh City and Da Nang; while Thailand has 2 representatives (Bangkok, Chiang Mai) and the rest are 5 places from different countries and territories.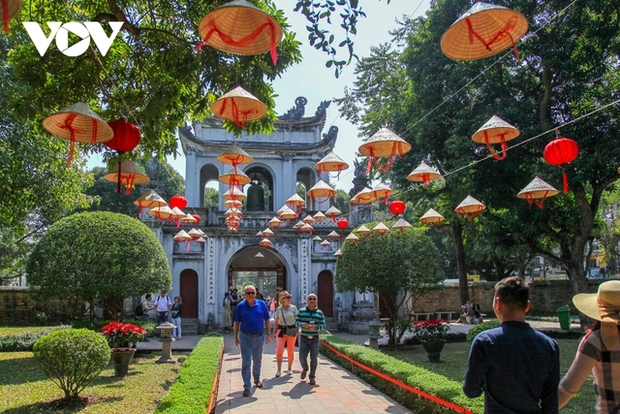 Temple of Literature – Quoc Tu Giam is a famous tourist destination in Hanoi.
This year, Travel + Leisure Southeast Asia also voted separately for outstanding travel brands in each country. In the category for Vietnam, more than 50 entities in the tourism industry were honored in categories such as best hotel in the city, best beach and secluded resort, best hotel swimming pool, best restaurant, best bar…
The article by Travel + Leisure Southeast Asia said: "The door has opened wide and Vietnam is growing, even though just a year ago few people thought that this country could welcome international tourists. Visitors to Vietnam do not have to be quarantined and do not need to be tested for Covid-19 upon entry… Think of pho and iced milk coffee in Vietnam, while considering the winners of Asia's Best Awards 2022." ./.
Theo Travel+Leisure