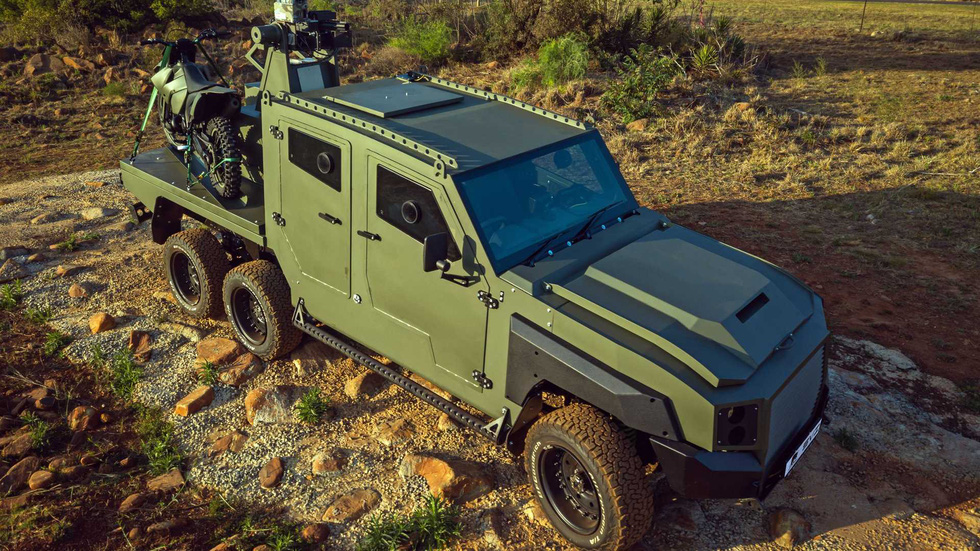 Toyota Land Cruiser 6-wheel armored pickup – Photo: SVI
Toyota launches the latest 300 generation of Land Cruiser in 2021, but they are still in production J70 generation launched since 1984. To be more precise, they are selling out of this old version, because production cannot meet the purchasing power of users in areas that still have access to this generation of Land Cruiser, such as Australia.
This week, a completely new version of the Toyota Land Cruiser J70 was launched in South Africa within the framework of the Africa Air and Defense Exhibition. Compared to the default version, the Toyota Land Cruiser announced by SVI Engineering has a 3rd axle and a bulletproof armored body.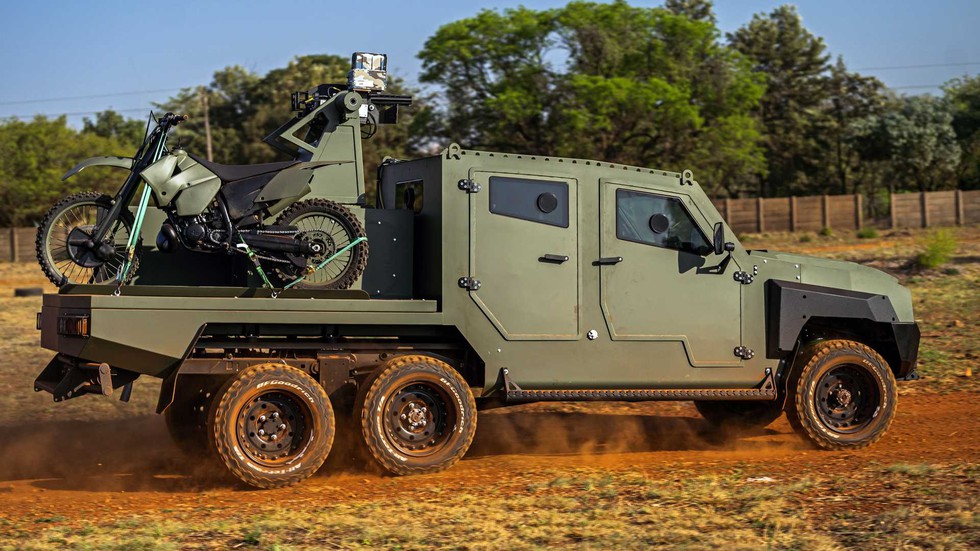 The new rear axle helps the rear end to be extended as a place to place 2-wheel all-terrain vehicles and an automatic defense system against drones – Photo: SVI
The addition of a second rear axle and redoing the original rear axle helps ensure stable operation of the vehicle. In addition, both rear axles use disc brakes to optimize the ability to restrain the heavy armored machine as well as equip a new rear suspension and anti-roll bar.
The exterior of the customized Toyota Land Cruiser is truly unrecognizable, when all the body panels are made of thick steel that can withstand both bullets and grenades with the highest standard achieved is BR7.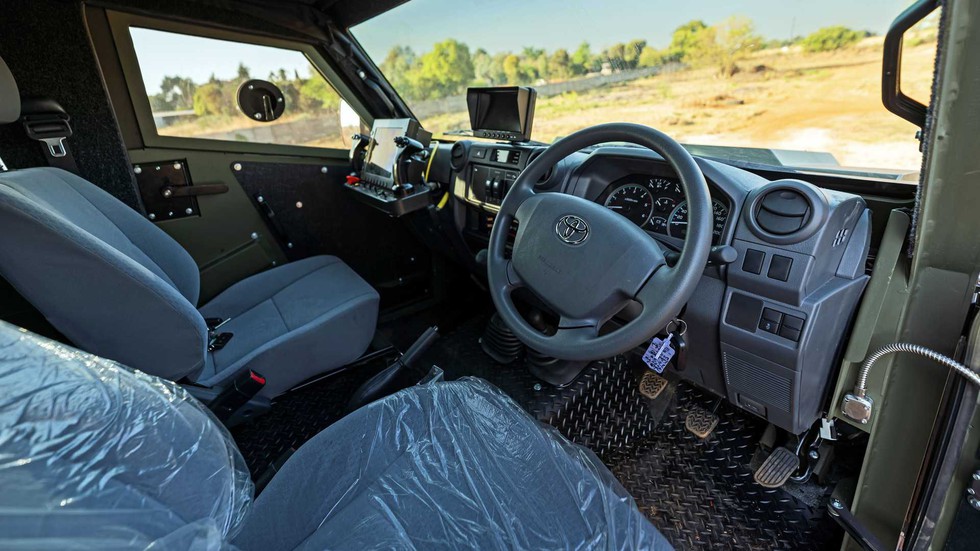 The "solid and durable" interior of the old Toyota Land Cruiser is supplemented with some new current equipment such as an external data display screen – Photo: SVI
The super durable 4.5L V8 turbodiesel engine used by the armored car helps the 5,500 kg vehicle to operate well in many difficult conditions. Part of the above figure does not come from the body of the vehicle but from the anti-drone defense radar as well as the accompanying interceptor missile launcher system.
The armored 6-wheeler Toyota Land Cruiser has single-cabin, double-cabin configurations and an SUV version called Troop Carrier/Workmate.
Some other pictures of Toyota Land Cruiser 6-wheel armored pickup: