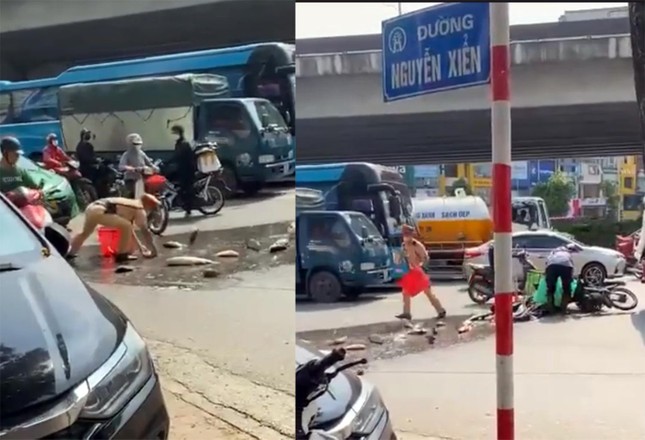 Image of traffic police and people supporting to pick up more than 1 quintal of fish dumped on the street.
Initial information, the incident happened at about 2pm on September 23, at the area of ​​Nguyen Xien Street, near the intersection of Nguyen Xien – Khuat Duy Tien (Thanh Xuan, Hanoi).
At that time, the working group of Road Traffic Police Team No. 7 (Traffic Police Division of Hanoi City Police), led by Major Nguyen Duy Khanh (leader), Major Nguyen Viet Anh and Captain Hoang Trung Phong in the During the course of the task of ensuring traffic order and safety, it was discovered that motorbikes spilled a large number of fish on the road.
Immediately, traffic police officers and people around quickly ran to support and help. After about 10 minutes, all the fish that fell on the road were picked up and returned to the motorcyclist.
Clip captures the incident.
Touched by the help, the man thanked the traffic police officers and people around for their support.