Creating a stable cash flow for bank loans is no longer a worry
After marriage, Nguyen Thi Thu Ha (1992, business in health care) lived with her husband's family. However, in order to have a more independent life, she and her husband lived separately and rented a house. Experiencing many times of renting, from apartments of 70m2 to 100m2 with the rental price of 15 million VND/month, Thu Ha and his wife always feel satisfied. "We just need to choose a good apartment, bring our suitcase and move in very comfortably. My husband and I want to spend money to invest in real estate and business," Thu Ha shared.
However, when the family prepares to welcome the 4th member and the first baby to grade 1, Thu Ha and her husband think more about a good living environment for their children. Coincidentally, at this time, she went to her friend's house in the ecological urban area and was impressed with the living space here. In June 2021, Thu Ha and her husband decided to buy an apartment of 7.2 billion VND with an area of ​​​​212m2 with a skydeck of about 34m2.
"My family is young people, so they want to live in an apartment to get a sense of security, comfort and convenience. In addition to the facilities, there is nothing to criticize, I am delighted with the direction of the house overlooking the golf course, "she said.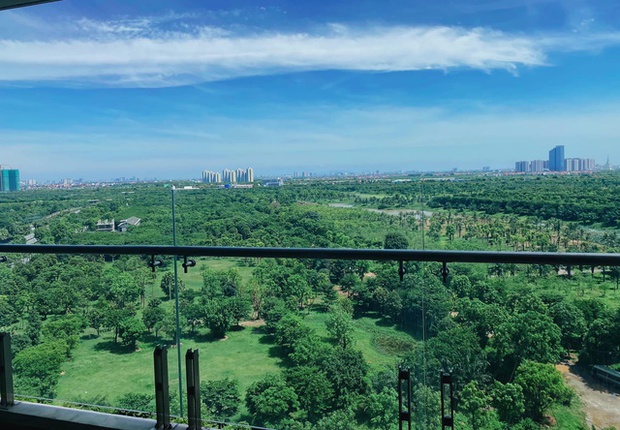 Although they have enough money to buy the whole apartment, however, Thu Ha and her husband still choose to borrow up to 80% of the bank loan according to the loan support policy from the investor. Sharing with PV, Ms. Ha said the couple's stable income is quite high besides investing in real estate and dividends. Therefore, she and her husband want to spend money to invest and do business. When the cash flow is stable, borrowing and paying interest from banks is not a concern.
"In my case, instead of paying it off all at once, I used the money to invest in land in the suburbs. After 2-3 years, I can double my investment. Compare the higher return on investment than the bank's 10-12% interest. Even for business people, this interest rate is too cheap," explained Thu Ha.
As expected, she and her husband will repay the debt in the next 1-2 years. For Thu Ha, this house is not an investment, this is how she and her husband enjoy the fruits of their labor after many years.
Minimalist living space
Because they received a rough house from the investor, Thu Ha and her husband freely designed the living space. After 2 months of design and construction, the apartment was formed with 3 bedrooms, an office, a kitchen and a living room.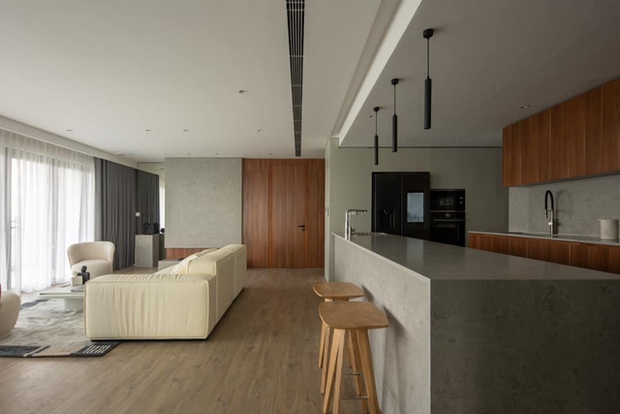 The kitchen space is directly connected to the living room
The living room is directly connected to the open kitchen creating a very spacious space. In the living room area, she did not decorate too much, but just put a sofa in the middle for the whole family to gather.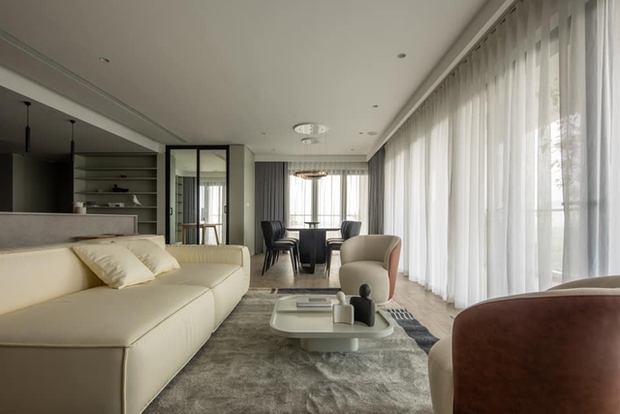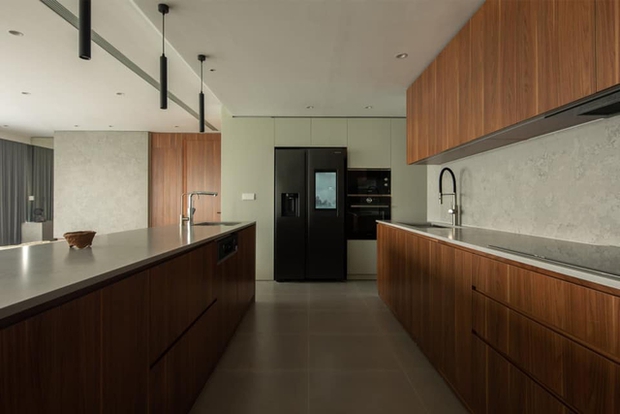 The kitchen space is designed to be large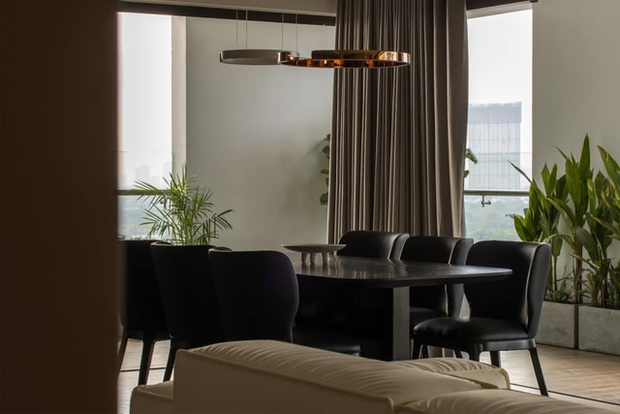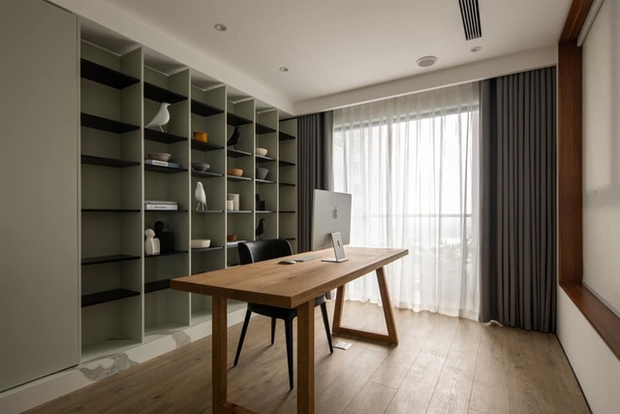 The office is chiseled with a window next to the investor's design to have a nicer and wider view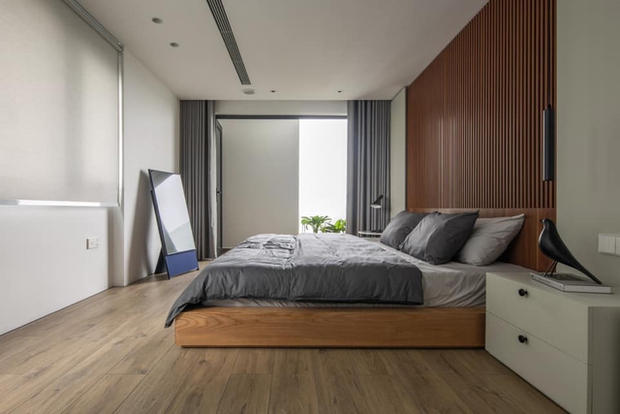 The master bedroom is designed with the entire wall being a stretching system of cabinets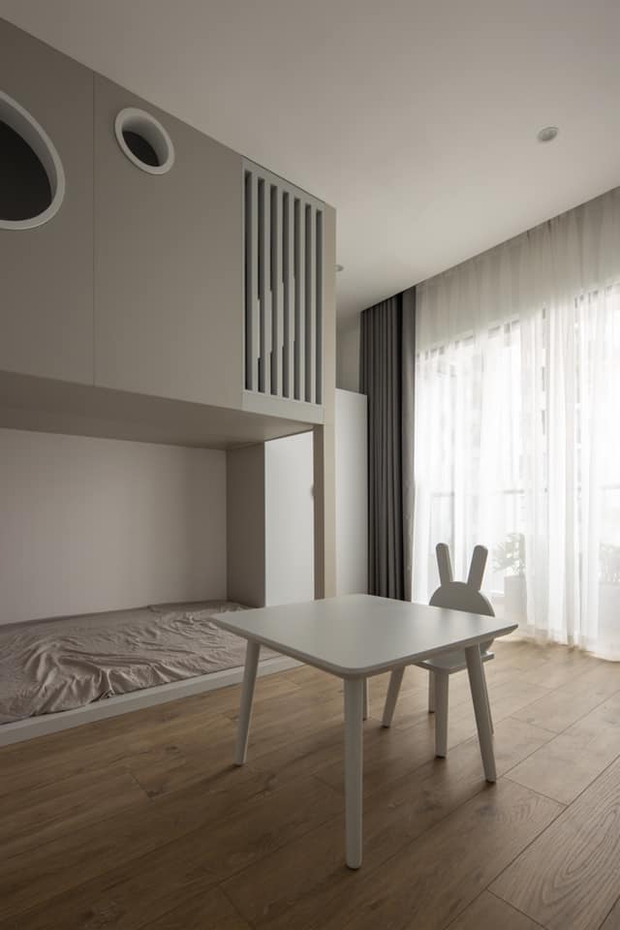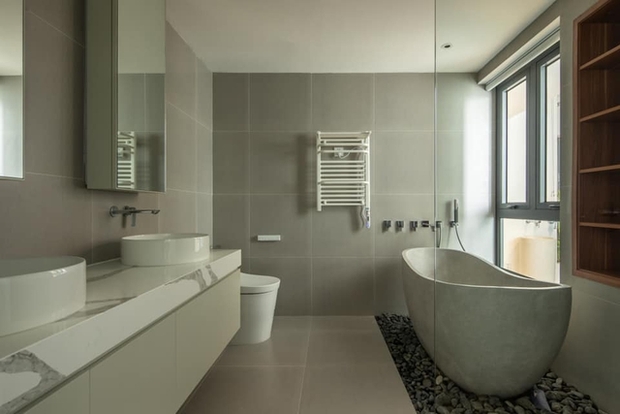 The bathroom area with a smart bathtub design has a heating function and a towel heating bar that is very suitable for winter
According to Thu Ha's share, the total amount of money for designing and constructing this apartment is about 2.5 billion VND.
Photo: Ha Nguyen
https://cafef.vn/tuoi-30-toi-co-1-can-nha-cap-vo-chong-9x-vay-80-de-mua-can-ho-72-ty-dong-du-tien-de-mua-dut-nhung-toi-muon-danh-de-dau-tu-hon-lai-ngan-hang-khong-phai-la-dieu-dang-lo-20220703134201304.chn