In the past few days, U20 Vietnam has practiced in Osaka during a training trip in Japan. Today (August 17), teacher and coach Dinh The Nam had the first friendly match against Japan U20 in Chiba (near Tokyo).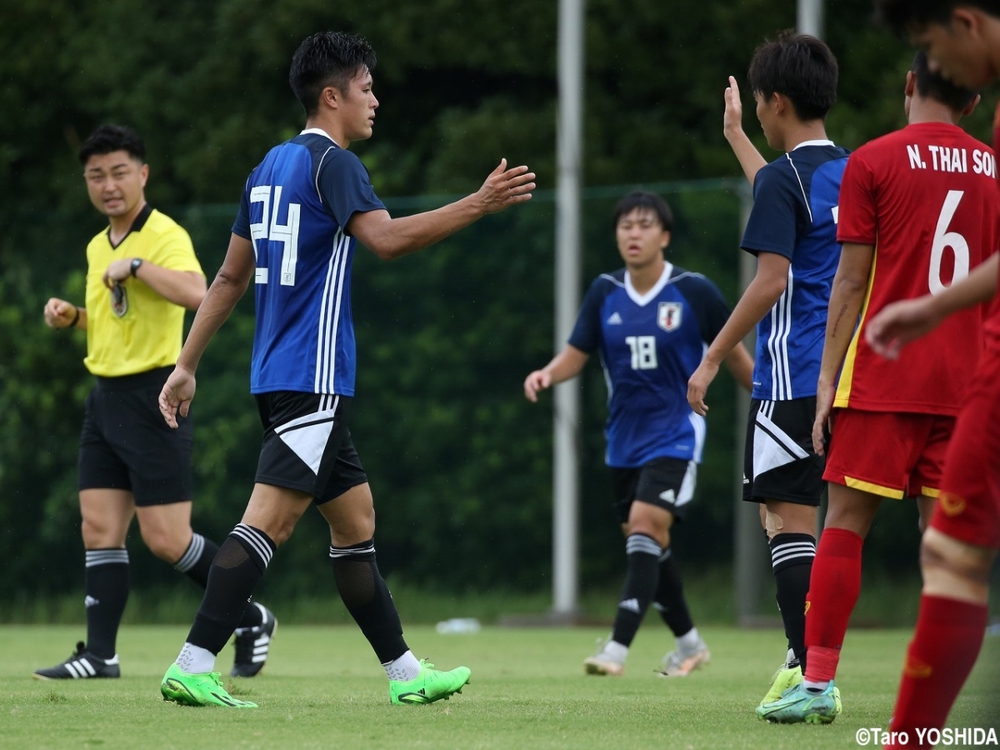 U20 Vietnam lost strongly to U20 Japan 0-5. (Photo: Taro Yoshida).
With the nature of the friendly match, the coaching staff of the two teams agreed to hold the match in 3 rounds, each with 40 minutes. Both teams started with the best players possible and the match was lively from the start. In the 14th minute, Kumata accurately headed the opening goal for Japan U20 from a cross on the left wing of his teammate.
Being led, U20 Vietnam reorganized the squad, boldly deployed the game and caused Japan confusion. Khuat Van Khang's dynamism has repeatedly created waves for goalkeeper Ryoya Kimura's goal. The match in the second half continued to be tense with successive opportunities created on both teams' goal but neither side scored any more goals.
In the third round, both head coaches Dinh The Nam (Vietnam U20) and Togashi Koichi (Japan U20) changed the entire squad when the substitutes were given opportunities. At this point, the difference in class is clearly shown.
The Japanese players attacked heavily and scored 4 goals in a row thanks to Ayumu Yokoyama's goal and Isa Sakamoto's hat-trick. In the end, U20 Japan won 5-0 against U20 Vietnam.
After this match, U20 Vietnam has two more friendly matches in Japan against U18 Cezero Osaka on August 22 and Osaka Sangyo University on August 25. These matches are all held at the J-Green Sakai training center (Osaka).