The number of new cases of COVID-19 is continuing to increase in all 4 countries of the UK, where the increase can be attributed to infections compatible with sub-variants of Omicron BA.4 and BA. 5.
This is the highest number of total COVID-19 infections since late April, but still far below the record increase of 4.9 million cases at the end of March.
The 23% increase is lower than last week's 43% increase, where the total number of infections is now at levels recorded at the end of April, but well above the peak during the second COVID-12 outbreak. in the UK in January 2021.
SARS-CoV-2 virus continues to spread strongly in Scotland. The UK Office for National Statistics (ONS) said the latest increase "could be caused by COVID-19 infections compatible with Omicron subtypes BA.4 and BA.5", which are now thought to be those the most dominant strain in much of the UK.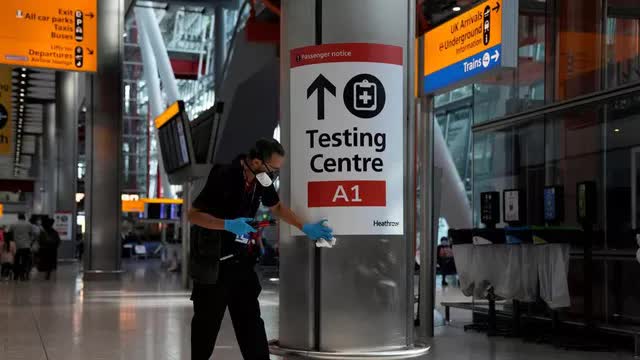 Scotland recorded 250,700 people who tested positive for COVID-19 last week (Image: AP)
The virus continues to be most prevalent in Scotland, where 250,700 people tested positive for COVID-19 last week, or one in 20.
This is the highest weekly gain in Scotland since mid-April.
LIVE England region, 1.4 million people likely contracted the virus last week, equivalent to 1 in 40 people. This is up from 1.1 million cases, or 1 in 50 people, in the previous week.
Wales has seen the number of COVID-19 infections rise slightly to 68,500, or one in every 45, up from 64,800 patients.
LIVE Northern Irelandan estimated 59,900 people have been infected with COVID-19, which is one in 30 people, up from 42,900, or one in 45 people.