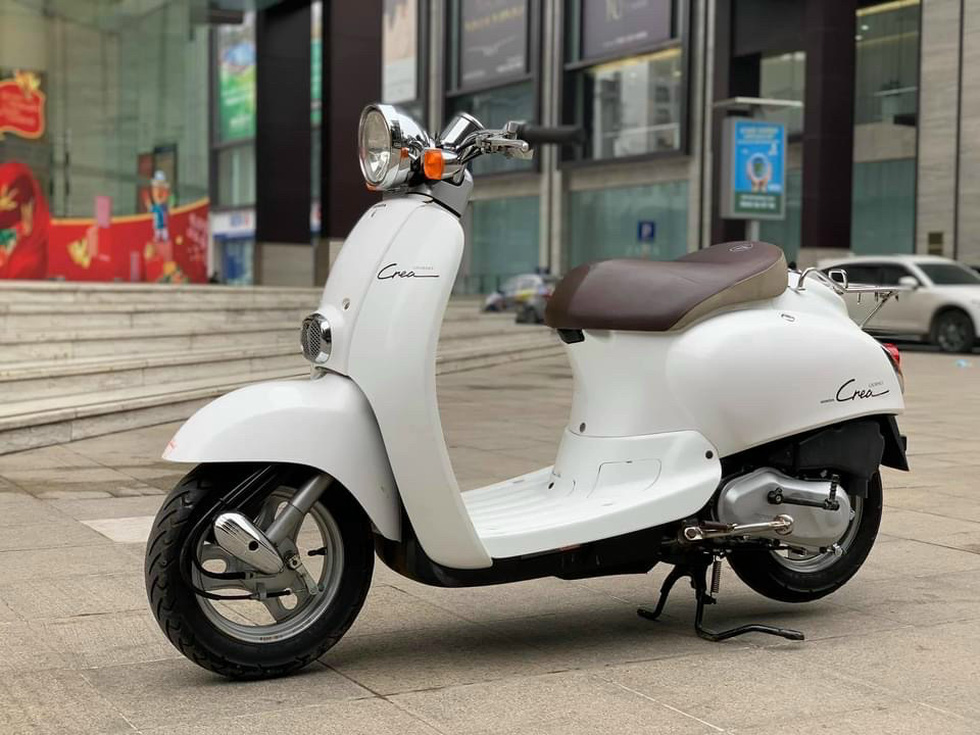 Honda Crea is imported and distributed by many private dealers – Photo: CONG
Honda Crea
The Japanese scooter model is not officially distributed in Vietnam, but many users are looking to buy it. Crea's petite design is suitable for many female customers.
The design of this scooter is inspired by the legendary Italian scooter models. In addition, many details are created in a classic style such as instrument cluster, headlights. Underneath the saddle there is a trunk that holds enough for a helmet.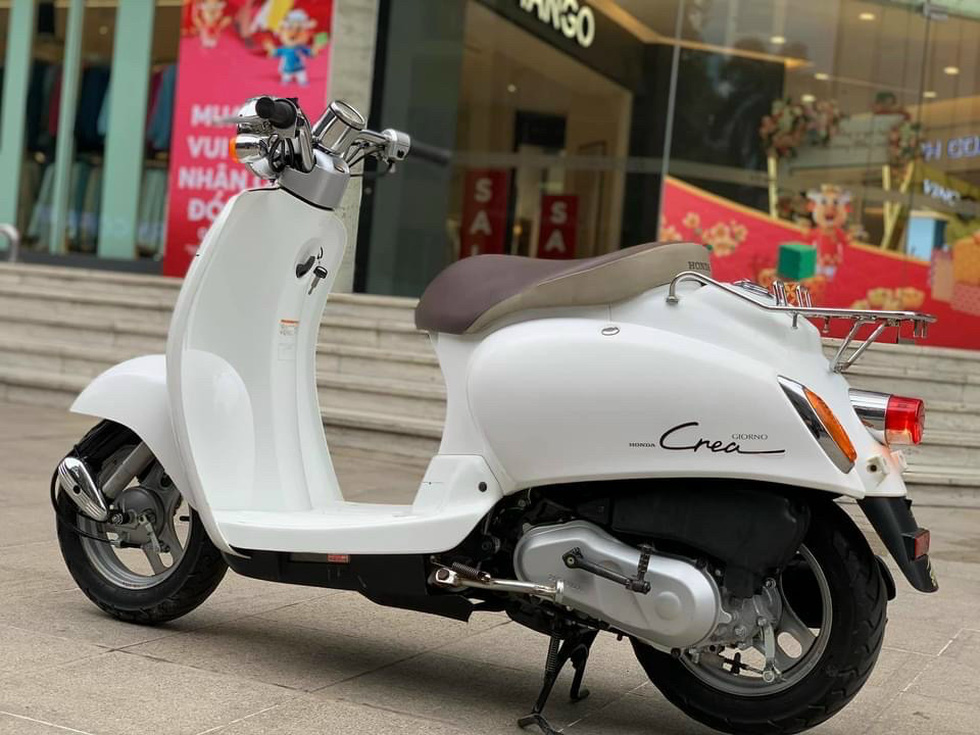 Honad Crea has many classic design lines – Photo: Cong
Vehicles equipped with a 50 cc engine, capacity of 4.9 horsepower at 8,500 rpm. However, with a 50 cc model, mainly for urban commuting, engine power is not something many users pay too much attention to.
Depending on vehicle quality and origin, Crea is sold for between 18 and 65 million VND at private dealers.
Honda Scoopy
Prominent with its round and soft design lines, Honda Scoopy is chosen by many users in Vietnam, especially in urban areas. Compared to Crea, Scoopy is colored in a more youthful style.
This model has 110 cc and 50 cc versions. The choice of 50 cc is chosen by many users because it is suitable for traveling in urban areas, short distances.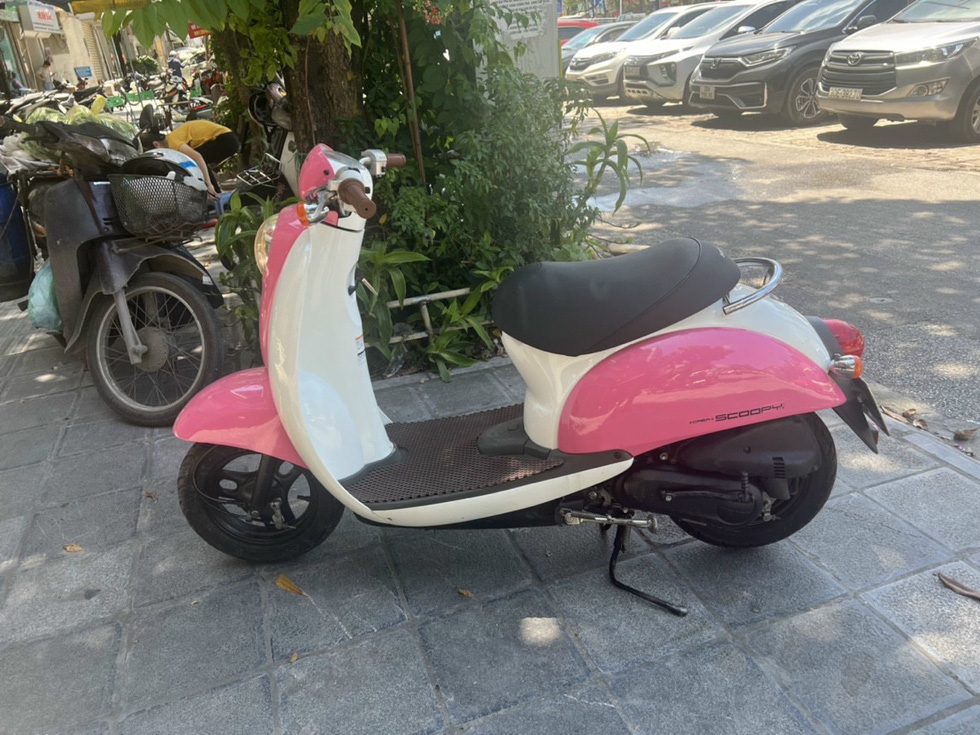 Honda Scoopy is mixed in many youthful colors – Photo: CONG
Besides, the flat floor design of the car is suitable for users to be more flexible during use when it can be used as a place to store things… The trunk under the saddle can fit a half helmet. The weight of the car is about 70 kg, lighter than many models on the market, suitable for women.
The car engine integrates electronic fuel injection to help reduce fuel consumption. On the market, this car is priced from 17 to 30 million VND, depending on the condition and origin.
Yamaha Vino
With a nostalgic design, Honda Vino is sought after by many people, because of its unique style. The body of the car is compact, with many details designed in a classic round shape such as headlights, taillights, and turn signals. Notably, branded Yamaha, but this model is manufactured by Honda.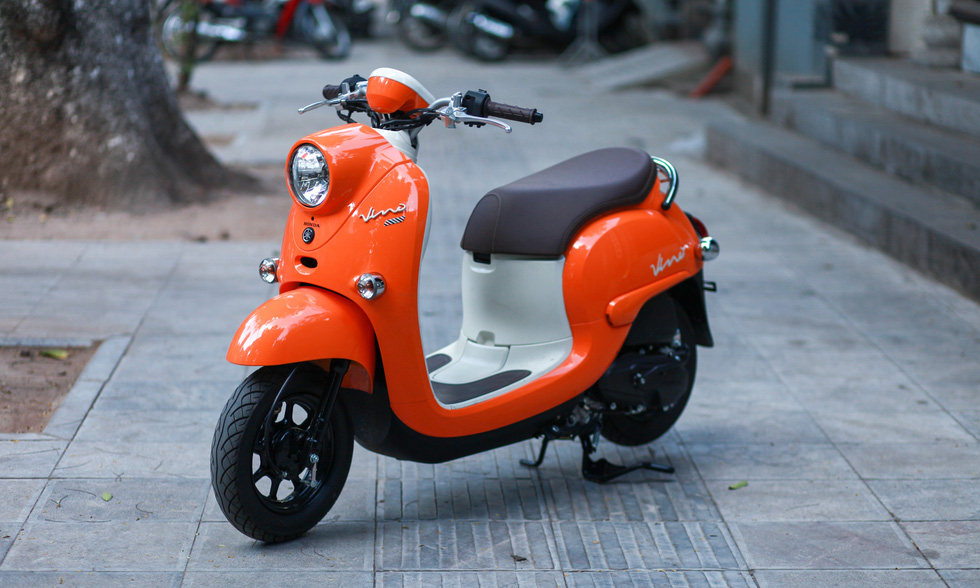 Yamaha Vino attaches both Honda and Yamaha logos – Photo: LD
Vino uses an eSP engine with a capacity of 49 cc, maximum capacity of 4.4 horsepower and maximum torque of 4.1Nm. The car has an Idling Stop system, electronic fuel injection like on Honda scooters.
The scooter model costs from about 35 to 85 million VND depending on the condition of the car.
Honda Dunk
Produced in Vietnam, however, Honda Dunk models are only sold genuine in the Japanese market. Therefore, many dealers re-import this car for distribution to the market.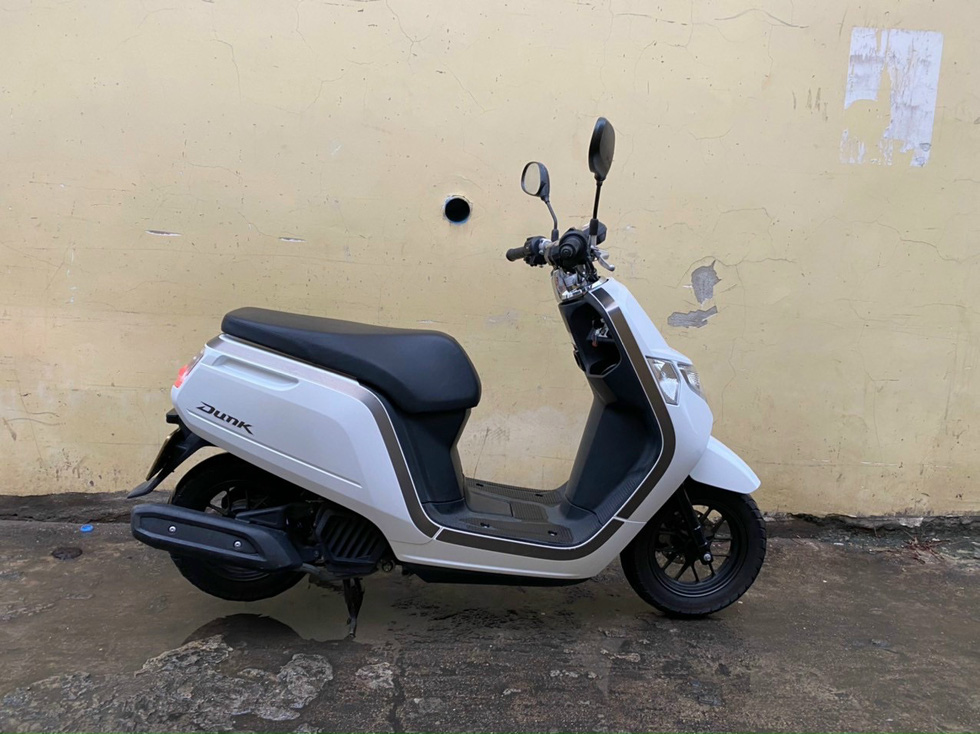 Honda Dunk is not sold genuine in Vietnam – Photo: Congregation
Compared to other 50 cc models, Honda Dunk has a more modern, cubic design instead of a soft, classic style. The vehicle has dimensions of length, width and height of 1,675 x 700 x 1,040 mm respectively. Weight is about 81 kg. Large design lamp cluster using halogen bulbs.
This scooter is equipped with an eSP, 50 cc engine with a maximum capacity of 4.4 horsepower at 8,000 rpm, maximum torque of 4.1 Nm at 7,500 rpm.
This imported car model costs from 90 to 140 million VND depending on the condition of the car.