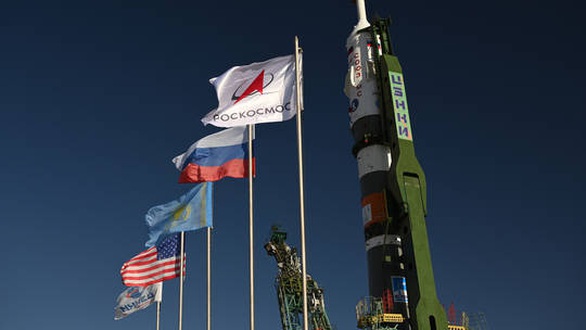 The Soyuz-2.1a spacecraft is deployed at Baikonur Cosmodrome on September 18, 2022 – Photo: SPUTNIK
"US delegation to Baikonur to participate in preparations for the first "shared seat" flight aboard the Soyuz spacecraft – these are representatives of the US National Aeronautics and Space Administration (NASA) and their relatives by American astronaut Frank Rubio", Roscosmos said in a statement.
According to Russian TV Russia Today (RT)the Soyuz spacecraft will be launched to the International Space Station (ISS) on September 21, with the participation of two Russian cosmonauts Sergey Prokopyev and Dmitry Petelin and American astronaut Frank Rubio.
The American delegation took part in the launch of the Soyuz-2.1a spacecraft to the launch pad of the spaceport.
This is the first flight under the "Seat Sharing Program", agreed by Moscow and Washington in early 2022 – despite the deteriorating relationship between the two countries, plus the complexity of the ongoing conflict. between Russia and Ukraine.
The landmark "seat-sharing" agreement was reached in July between Russia and the United States. This coincides with the departure of Russia's longtime space leader Dmitry Rogozin, who was replaced by Yury Borisov in a government reshuffle.
The second flight in the framework of the "Seat Sharing Program" is expected to take place later this fall, with the participation of the US Crew Dragon spacecraft.
The flight is scheduled to be attended by Miss Anna Kikina, the only woman on Russia's list of active cosmonauts.