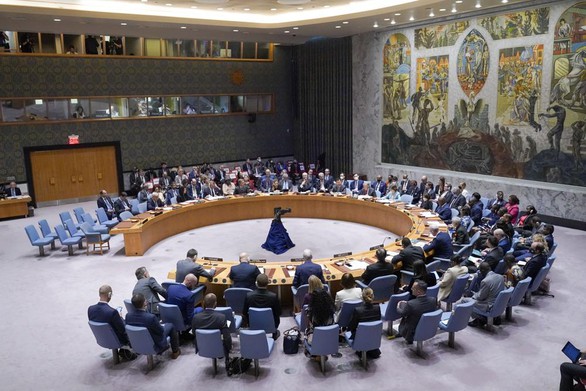 September 22 meeting of the United Nations Security Council – Photo: AP
The Security Council meeting follows a series of prominent developments in the hostilities in Ukraine this week.
One of them is the fact that Russian President Vladimir Putin issued a moratorium on partial mobilization aimed at mobilizing an additional 300,000 troops.
At the same time, Putin said his nuclear-armed country would "use all available means" to defend itself if its territory was threatened.
US Secretary of State Antony Blinken called Putin's comments "particularly threatening" as Russian-controlled Ukrainian territories are holding a referendum on annexing Russia.
Western countries have condemned those referendums and Mr Blinken warned Moscow could in this way view any attempt to regain control of those areas as an attack on "Russian territory".
"Every council member should send a clear message that these reckless nuclear threats must stop immediately," Blinken said at the meeting.
"Tell President Putin to stop the terror he started. Tell him to stop putting his interests above the interests of the rest of the world, including his own people." US Secretary of State added.
Blinken said Russia needs to face more criticism and isolation because of its military campaign in Ukraine. At the same time, he called on other countries to join the US in strongly condemning this military campaign.
Meanwhile, Russian Foreign Minister Sergei Lavrov did not mention Russia's nuclear capabilities or new mobilization orders during his speech at the Security Council.
Instead, Lavrov repeated accusations of Kiev's crackdown on Russian-speaking people in eastern Ukraine, one of the reasons Moscow gave when it launched a military operation in February 2022. He also said that Western support for Ukraine is a threat to Russia.
Lavrov appeared just before his turn to speak at the Security Council meeting, and left shortly after.
The September 22 meeting is a rare moment for top diplomats from Ukraine and Russia to appear in the same room, especially when Lavrov himself is under US sanctions.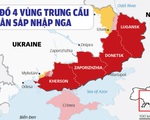 Four regions in Ukraine became the focus of war