"I am very happy because it has been a long time since I have scored for the team. This goal will help me be more confident in the upcoming journey with the Vietnamese team if I continue to have the opportunity." Van Toan spoke after the match Vietnam won against India 3-0.
HAGL's striker contributed a goal for the home team in this match. He took advantage of the opportunity when the opposing defender made a mistake to raise the score to 2-0 at the beginning of the second half. That was the time when Van Toan had only been on the field for less than 5 minutes.
The player wearing the number 9 shirt added: "I was under a lot of pressure because I spent a long time without scoring for the Vietnamese team. As a striker, not scoring for so long also puts me under pressure every time I play. The whole team , the coaching staff encouraged me a lot and gave me the opportunity to score goals."
After 2009 days, Van Toan scored again in the national team shirt. Before conceding India, the last time he scored for the Vietnamese team was on March 28, 2017 in the match against the Afghan team in the 2022 Asian Cup qualifiers. Since then, although he has not been absent from the tournament. the team's concentration, but Van Toan proved "uncharacteristic" in front of the opponent's goal.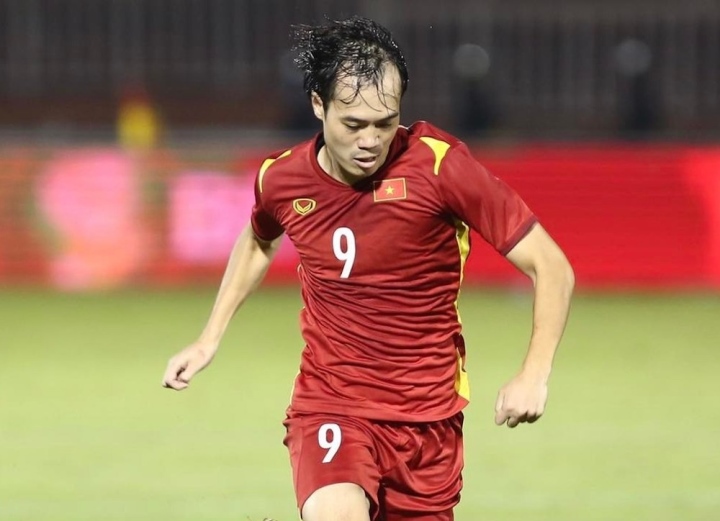 Van Toan scored for the Vietnamese team.
In addition to the goal, Van Toan also played actively in the minutes he was on the field. He even had a time when he was tasked with kicking the right-back when Duy Manh was in pain and had to temporarily leave the field for a few minutes.
"Talking about competing for the AFF Cup 2022 at this time is a bit early. I need to improve my performance in this year's V-League", HAGL's striker said.
Talking about the match against India, the striker born in 1996 emphasized: "India is a strong opponent. They have a very clear style of play, simple but very dangerous balls. There is also a bit of anxiety. in the first half they had a lot of chances. But I think the whole team played well in both halves and got a good result today."