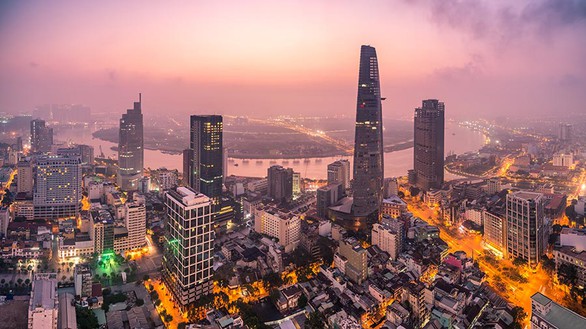 A corner of Ho Chi Minh City – Photo: VIETNAMN BRIEFING
The 165 countries that contribute the most to the world's GDP are selected by CEOWORLD to evaluate and rank each country's quality of life.
The ranking of the quality of life index is ranked by CEOWORLD based on many criteria such as cost of living; economic – political stability; work environment; income equality; education system; health system… In which, each criterion will be evaluated based on a 100-point scale.
According to CEOWORLD, "Vietnam has a total score of 78.49 and ranked 62/165 countries." This is a much higher ranking compared to 2020, when Vietnam only ranked 101/171 countries with the best standard of living.
The new ranking shows that Vietnam is making important improvements in quality of life, rising up to 39 places on the rankings.
Finland has the best quality of life index in the world, when its total score reaches 99.06 points. Next is Denmark (98.13 points) and Norway (96.75 points).
Japan is the country with the best quality of life index in Asia with 91.23 points. This country is also in the top 10 countries with the best quality of life globally.
Singapore is the only representative from Southeast Asia to be in the top 20 with 87.64 points.