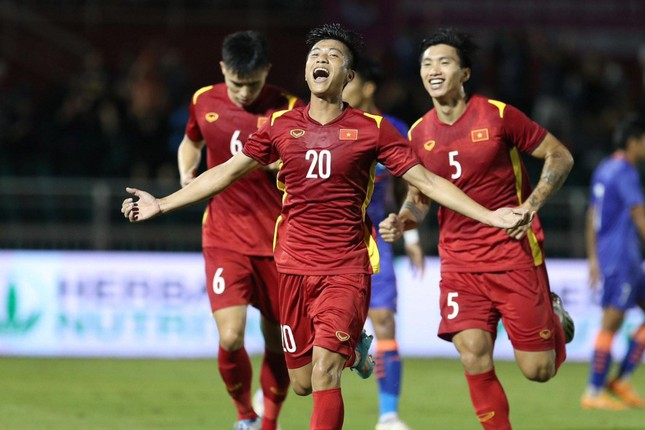 The updated FIFA rankings will be announced on October 6, but at this point we can preview through the calculation of football-ranking based on the FIFA scoring formula.
With a strong 3-0 victory over India, Vietnam not only won the 2022 Hung Thinh Friendly Cup but also received 4.76 more points. With 3.05 points already from the victory over Singapore, Vietnam added 7.81 points to the total score, breaking up the 97th place to move up to 96th place (still 17th in Asia).
The reason, in addition to the promotion of Vietnam, the previous 96th place team, Belarus, was deducted 5.49 points because of the defeat to Kazakhstan and a draw with Slovakia. The last time we were in 96th place was in June 2022, but fell down due to the strong rise of Palestine.
In Southeast Asia, Indonesia also has reason to celebrate when it makes great progress. 2 wins against Curacao with higher rankings helped them receive 14.71 points, up from 155 to 152th, 28th in Asia instead of 30. Similarly, Malaysia also increased 1 place, from 148 to 147, thanks to the positive results at the King's Cup 2022.
Also in the King's Cup 2022, Thailand was almost relegated after losing to Malaysia. However, victory over Trinidad & Tobago changed the situation. Contrary to Thairath's calculations, "War Elephants" did not lose too much, but gained 4.23 points after 2 matches. Kazakhstan's unexpected 0-3 defeat to lower-ranked Azerbaijan also makes it impossible for this country to take the place of the Thais. Therefore, Thailand still retains the 111th position, ranking 21st in Asia.
From now until FIFA announces the new rankings without FIFA Days, there will be basically no change compared to the expected football-ranking rankings.