Actor Stephen Baldwin, musician and singer Randy Jackson, or even Steve Jobs are all guests who have enjoyed food cooked by Jack Lee himself. Talking about his passion for cooking, he said that it was his mother's dishes that were an endless source of inspiration for him to be creative and overcome difficulties in a foreign land.
For him, cooking delicious Vietnamese dishes, rediscovering or creating dishes that reflect the national culture is a way to show affection for his homeland and his mother. The process of Jack Lee becoming one of the top chefs for Hollywood stars is not simple.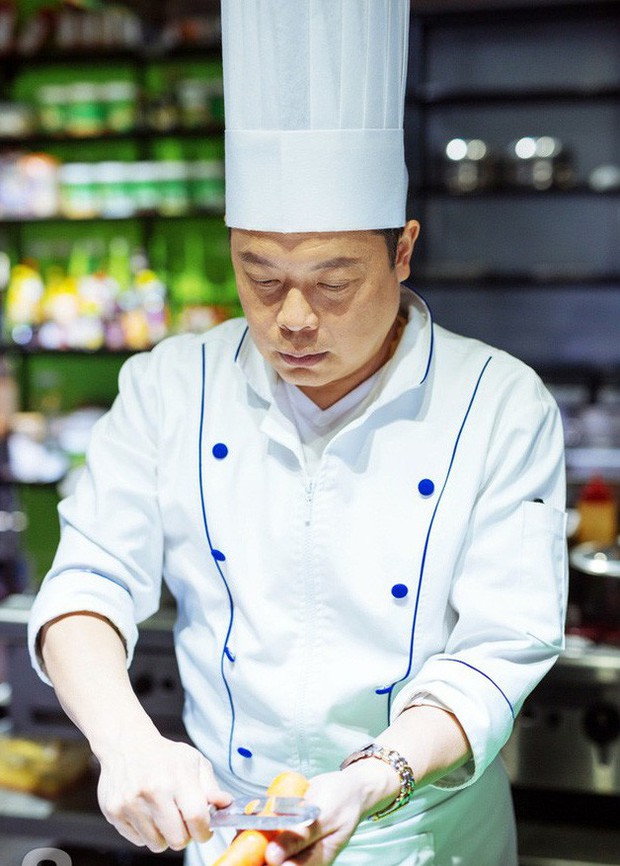 Work without pay for a year to reach your dream
Jack Lee is a chef of Vietnamese origin whose real name is Ly Vinh Vien. From a young age, he went to America with his family and lived a difficult life. During elementary school to high school, Jack had to work part-time to make ends meet.
Passionate about cooking, he decided to apply for a job at Bel-Air, a famous 5-star French restaurant that specializes in serving politicians and celebrities. However, Jack has never been accepted to the position of kitchen. Undeterred, he was agreed by the restaurant owner to work for a year without pay with many hard jobs. "I work 16 hours and don't get any salary"said Jack.
But it is determination, perseverance and continuous learning that Jack Lee himself proves his ability and passion. Once Raymond – a culinary expert came to Bel-Air to enjoy a dish, the chef suddenly fell ill and the other members were all at a loss for ideas, not knowing what to serve to impress.
At this time, Jack came up with the idea to make Vietnamese spring rolls. Raymond was impressed by this dish and from then on, Jack became one of the main chefs of Bel-Air and then became a sous chef.
Some time later, he left Bel-Air and opened a personal brand restaurant. Over time, his name became known to many people for his ability to skillfully combine the flavors of European and Asian dishes. "I want the world to know about Vietnam not only with pho, banh xeo, and spring rolls, but also many other dishes that we can simply create and make them special."he shared.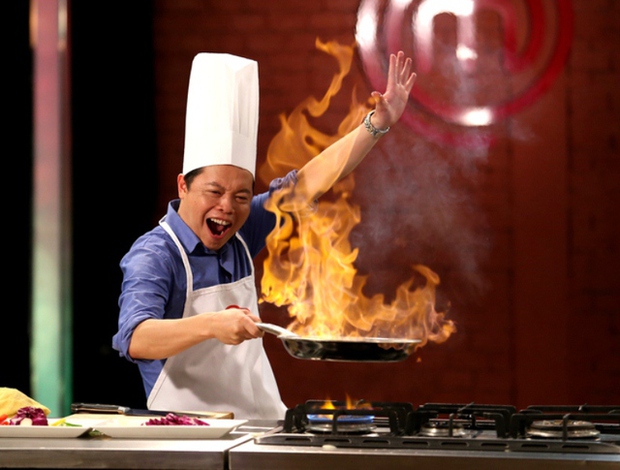 A chef's nightmare: loss of taste
For Jack, life is not simply 'pink'. At the height of his career, Jack suffered from sleep apnea due to overwork and had to undergo complex jaw surgery. The surgery caused him to completely lose his sense of taste. In fact, this is a really terrible thing for any cook.
"Nearly 2 years, I locked myself in the house, no one rented, no money, but even I myself no longer had the confidence to stand in the kitchen. Until one day, my 12-year-old daughter suddenly told me me: 'Dad taught me to cook, taught me to try, taught me to never give up. So why are you giving up now?'.
At the same time, the actor Roma Downey found me, asked me to come home to cook and said, 'You just do it, if it's not good, I'll pay, I believe you'. Gathering up my remaining courage, I resolved to get up for once. I cooked with my daughter's expectations, with the faith of Roma Downey, and with the genius of a chef."Jack Lee shared on the media.
At that time, his dishes made people exclaim: "Jack, it's delicious". He woke up, as a great impetus to return to work. His taste buds also gradually recovered. One step back but 10 steps forward, he embarked on the path of cooking for Hollywood stars.
Jack is invited by Hollywood stars such as Angelina Jolie, Janet Jackson… to cook for their private parties. To do this well, Jack said he must carefully study how to eat, follow the nutrition of the "stars". He had to taste the spices, choose the ingredients very carefully.
He said it is not easy to get the salary of superstars because the higher their level, the more they demand. Superstars often have to go on a diet and to be on a diet but always feel good, not an easy thing for a chef.
"In Hollywood and the world of celebrities, of the nation's most important figures, there's no room for error, and there's no room for someone who doesn't try. There's no paradise for the needy. Even if you try hard, someone will replace you right away.Jack Lee shared on the media.
Synthetic