The fatty, chewy pieces of heart always bring an irresistible attraction, whether eaten empty or modified with any kind. If you are familiar with porridge, why not try to enjoy the pork belly when combined with noodles and rich broth?
This rustic dish can conquer every food-loving soul as soon as it lists the "topping" ingredients on the bowl of vermicelli.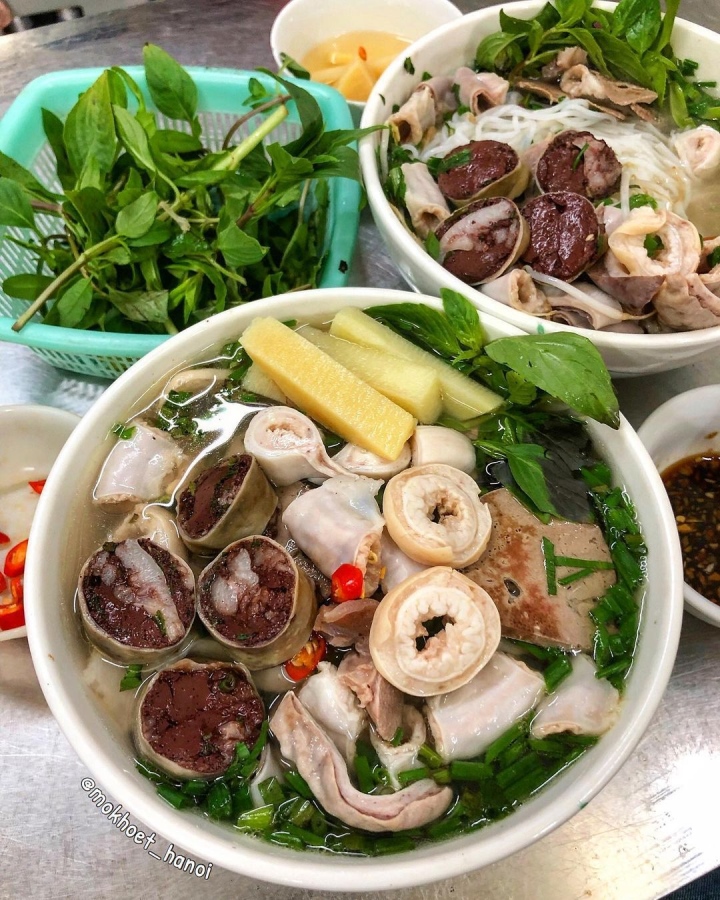 Vermicelli noodles are attractive and delicious but little known compared to other types of vermicelli. (Photo: mokhoet_hanoi)
Vermicelli noodles are the perfect combination of pig's internal organs such as heart, liver, sausage, stomach, young pho… served with the familiar chewy vermicelli and bone broth.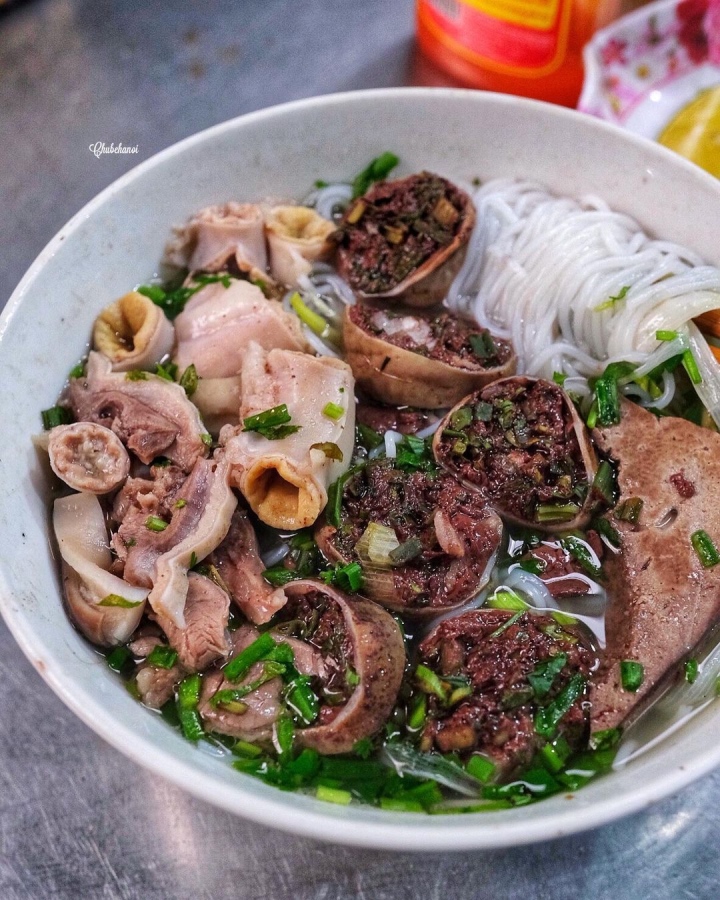 The combination of two familiar ingredients vermicelli and heart has created a rustic but addictive dish. (Photo: chubehanoi)
The key point to have a delicious bowl of vermicelli noodles is that the owner must choose fresh and delicious pork intestines. The next step is equally important, which is a thorough preparation with alcohol, vinegar and lemon to completely remove the viscous and fishy smell.
The ingredients including liver, pho, sausage, stomach, and stomach are boiled and picked up quickly, so as to keep the natural sweetness and softness. If cooked for too long, the heart will be tough and dry, losing its taste.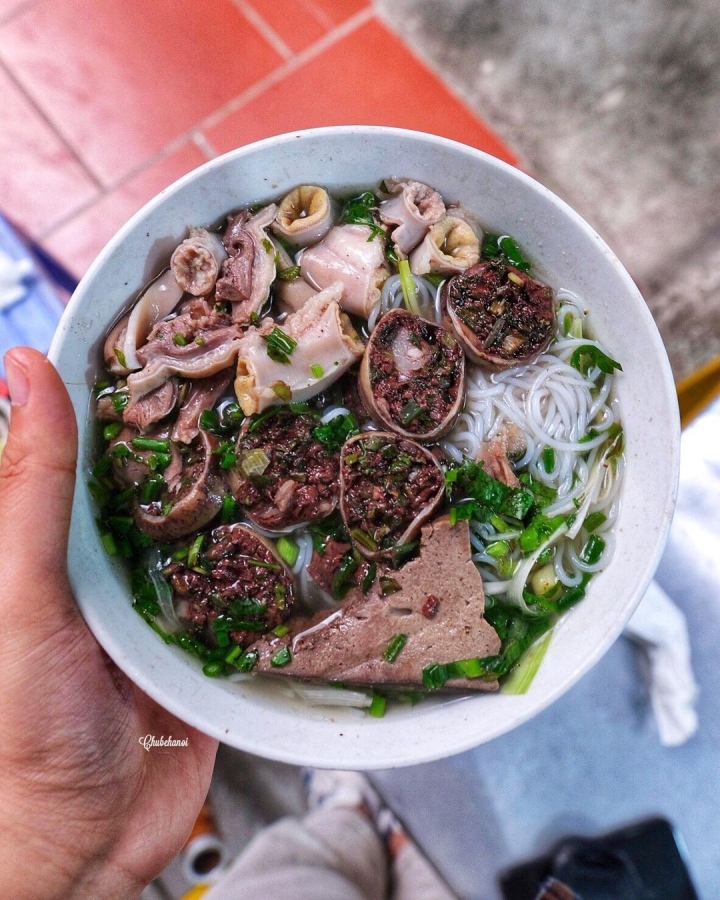 Noodles with a series of attractive "toppings" such as sausages, hearts, livers, young intestines… (Photo: chubehanoi)
The broth of this vermicelli is also quite simple with stewing the bones until soft, then continue to add onions, lemongrass, ginger, and dried onions to continue cooking. Finally, just add seasoning to taste and the noodle dish is ready to serve.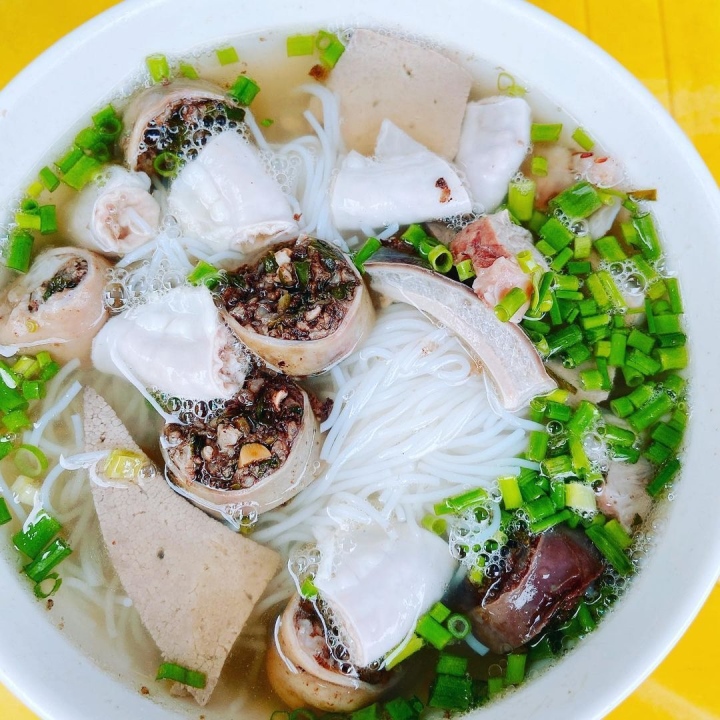 The broth is simple but still full of flavor and sweetness from the bones. (Photo: amymyht)
The bowls of vermicelli are presented with a variety of attractive ingredients: sausage, heart, liver, young intestine, … covered with a surface, with a little more herbs, green onions. The heat from the bowl of vermicelli gives off a strong smoke mixed with the aroma of pig's heart, making diners just want to grab chopsticks to enjoy immediately. To increase the rich flavor of vermicelli, some places also add sour bamboo shoots.
And of course, gourmets can't forget to add a little pepper, chili, garlic vinegar to make the meal more attractive.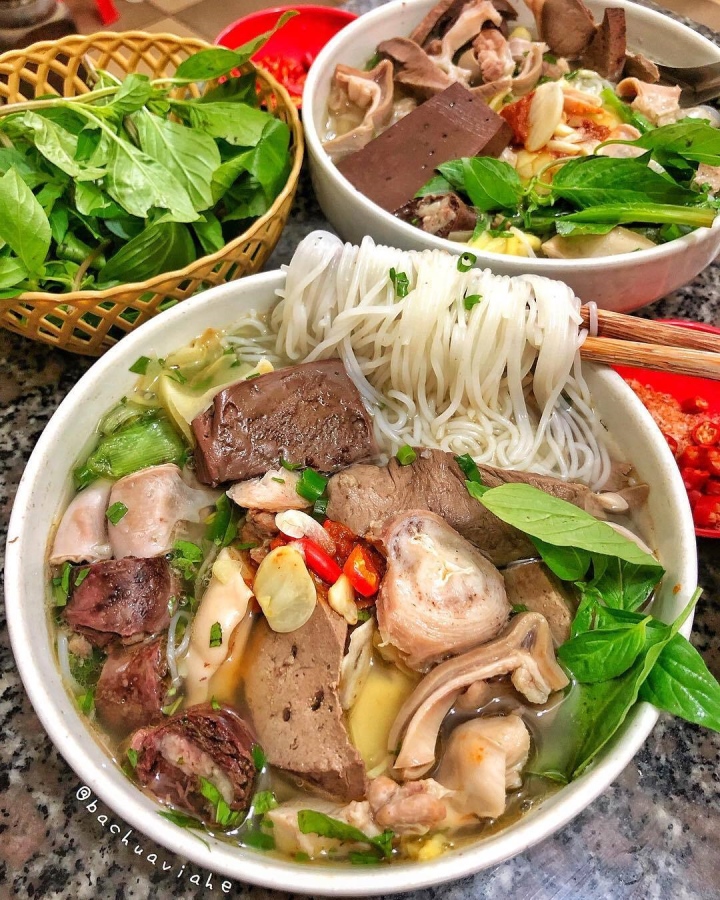 Noodles can be served with herbs to enhance the taste. (Photo: bachuaviahe)
Although simple and rustic from the way to the ingredients, the sweetness from the broth simmered for hours resonates with the fatty flesh of the soft chewy intestines, eaten with the smooth and flexible vermicelli, creating an "addictive" dish. "Since when is not good.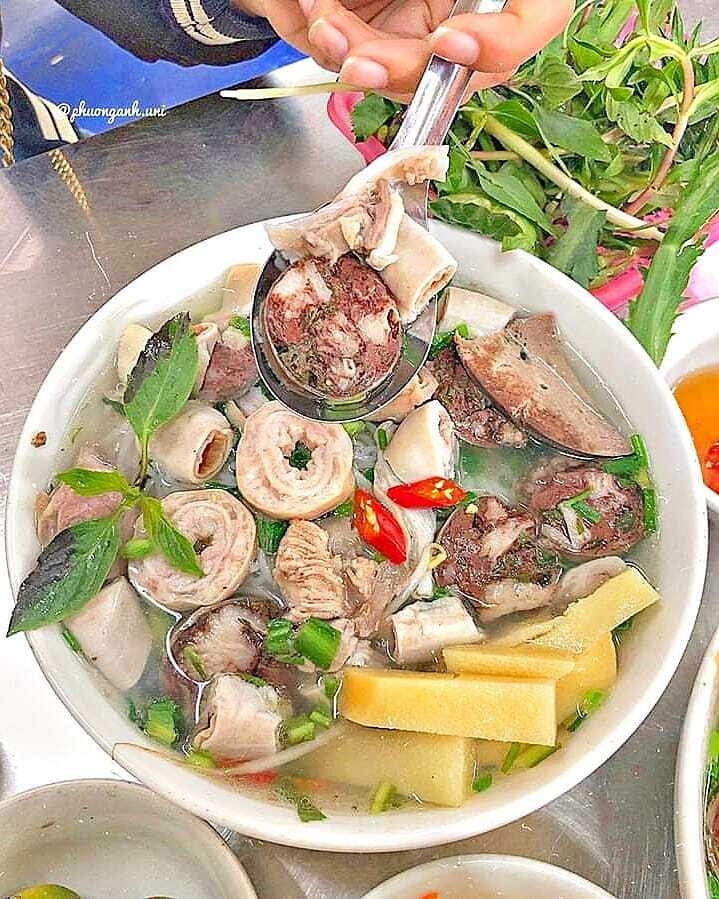 Some places also add bamboo shoots to vermicelli. (Photo: phuonganh.uni)
What's better than a breakfast to greet the new day with vermicelli noodles that are both easy to eat, delicious but also full of nutrition. Noodle soup is not as famous as many other specialty noodles, but it is definitely a dish worthy of praise and widespread introduction in the list of Vietnamese cuisine.