In recent years, Big4 companies are known as the dream destination of Economics students. Big4 is the term for the world's leading multinational auditing firms, including Deloitte, Ernst & Young (EY), KPMG and Price Waterhouse Cooper (PwC). Professional working environment, high salary, ideal promotion opportunities… are the bullet points that make joining Big4 a goal after graduation for many young people.
Winning a ticket to the Big4 is certainly not an easy thing. However, many young Vietnamese have successfully conquered Big4, even promoted to management position after only a short time. Despite having different starting points, working at companies in many countries around the world, the common point is that they all have to go through a journey of constant effort and have their own super cool tips in the journey. Sign up for top audit firms.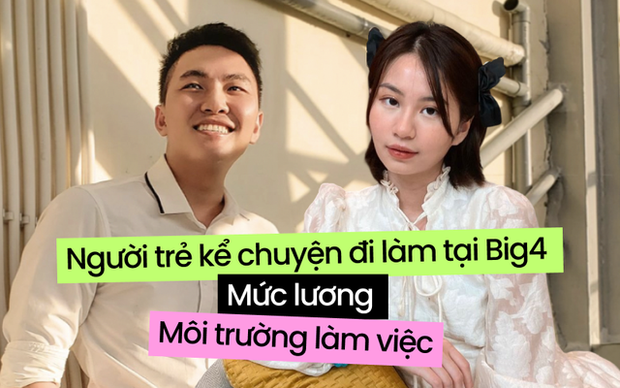 Become a Big4 employee – What did they study and do?
1. Thai Doanh Nghi (23 years old): Audit staff at Deloitte (USA)
Before entering Big4, Thai Doanh Nghi was an international student majoring in Auditing at DePaul University (USA). She used to have 3 years in a row always achieving the maximum GPA 4.0/4.0 in each semester.
In year 3, Doanh Nghi was accepted as an intern in Auditing at Deloitte. And recently, after the internship, Doanh Nghi received an official job offer at this world's leading auditing company.
According to Doanh Nghi, the starting salary when she officially joins Big4 is $69,000/year (1.6 billion VND), her monthly salary will be $5750/month (about more than 130 million VND). /month). In addition, the company also sponsored Doanh Nghi the entire cost of visa to stay in the US to work, attorney fees, tuition fees and CPA exam before officially starting work.
Before becoming an employee at Big4, Thai Doanh Nghi was a student of DePaul University (USA), had 3 consecutive years of achieving the maximum GPA 4.0/4.0 in semesters.
2. Le Cong Minh (26 years old): Project manager at Deloitte (Poland)
Becoming a manager at one of the leading auditing firms in the world, but Minh is not the type that was born a "child of another". At the age of 18, a male student was once considered a "failure" when he achieved good conduct and failed college. After that, the guy determined to retake the exam and entered the Banking Academy.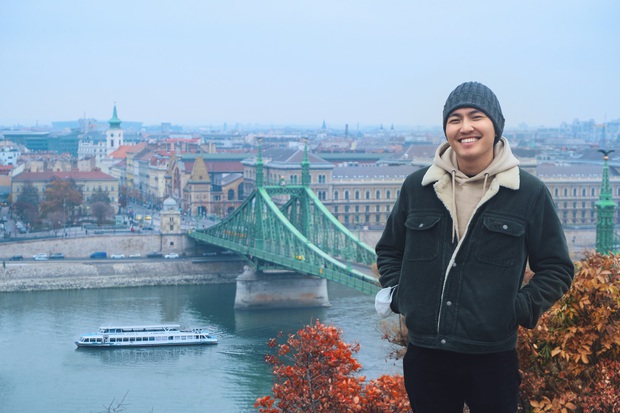 Le Cong Minh was invited to be the manager of a Big4 company at the age of 26, when he had only been on probation for 1 month
After graduating, the guy was accepted to work as a technology manager at a famous company. On the rise of his career, Minh suddenly went to Italy to study the International Management program when he obtained a full scholarship. It was not an easy decision, but for Minh it was a big turning point leading to his current job.
After going to Italy to study abroad for 6 months, Minh applied for a job because he found studying… too leisurely. After many rounds of interviews, Cong Minh was accepted to work at Deloitte company, Poland branch. After only 1 month of probationary period, Minh was offered the position of technology project manager.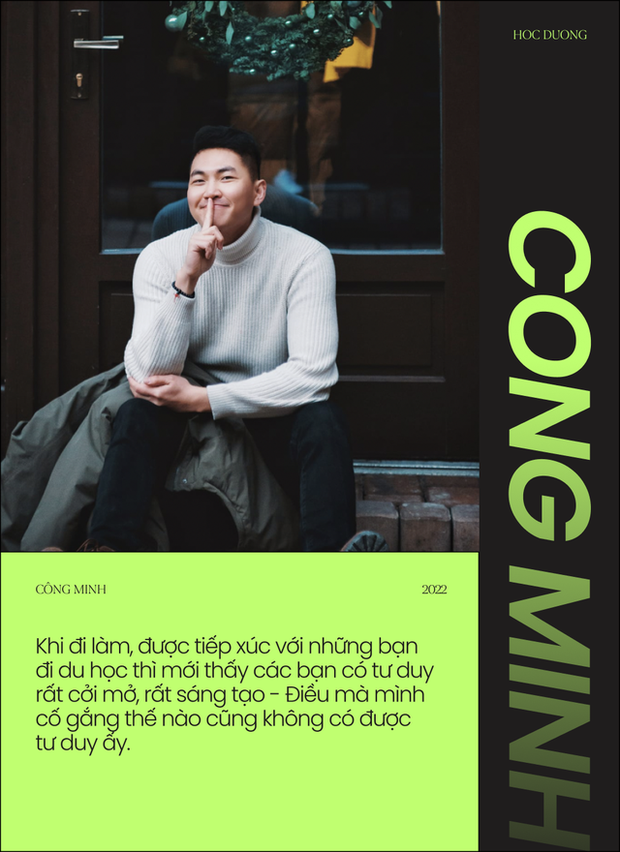 3. Nguyen Ngoc Hai (23 years old): Senior Finance Analyst (Senior Financial Analyst) and Data Scientist (Data Scientist) at KPMG (Australia)
After graduating from SP Jain School of Global Management (Australia) after only 2 years and 4 months, Hai applied to many companies at the same time, then successfully entered KPMG.
After only 6 months of working, he was promoted to Senior Finance Analyst and Data Scientist at KPMG – a rank that normally takes the least amount of time. 2-3 years experience to achieve. Not only that, he also achieved a salary of 100 million VND/month – an impressive number for a recent graduate.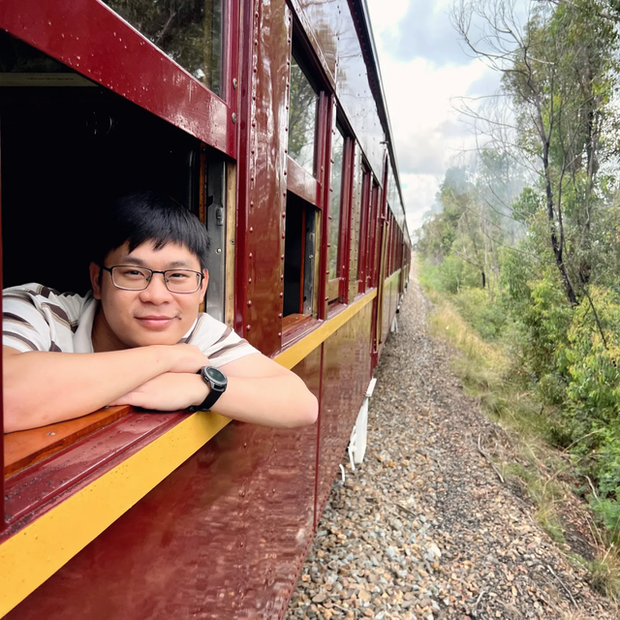 Portrait of Nguyen Ngoc Hai
It's not wrong to do Big4 with a hundred million salary, but the working environment is as stressful as rumors?
Despite having different starting points and pursuing different fields, in general, all 3 young people, Doanh Nghi – Minh Cong – Ngoc Hai find the process of applying to Big4 is not easy, especially when they are still international students. foreign.
By personal experience, Doanh Nghi finds the pressure to pass the Big4 exam is huge. Not only has the match rate high, but to be admitted to Big4 company, Doanh Nghi and other candidates have to pass 2 rounds of difficult interviews. In the interview rounds, she will in turn talk to a department head and senior manager – who have long experience in the profession.
As for Ngoc Hai, he had to put a lot of effort into learning about the corporation, going through a series of tests such as interview rounds, multi-field tests, etc. In addition, because Hai is a foreign student, the The guy's profile is more carefully checked and evaluated by this company.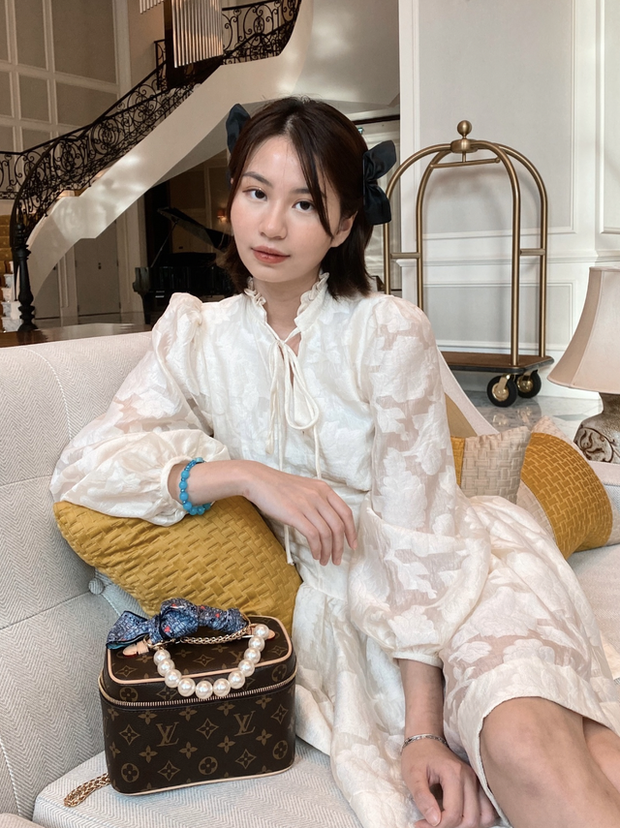 For Doanh Nghi personally, the pressure to pass the exam in Big4 companies is huge
However, according to the general assessment of the 3 characters, compensation for the sleepless nights, the effort in planning to apply to a leading auditing company is the working environment and high promotion opportunities at work.
During his long working time, besides the professionalism or competitive pressure rumored about Big4 companies, what Minh is most impressive about is the spirit of trying to help new employees integrate.
"Like when there is a group of colleagues talking in Polish, if they see me passing, they will automatically switch to English. Or when added to the chat group, there will always be an introduction with the message 'Now yes. new friend, everyone please use English', so everyone switched to English so I wouldn't be lost"Minh confided.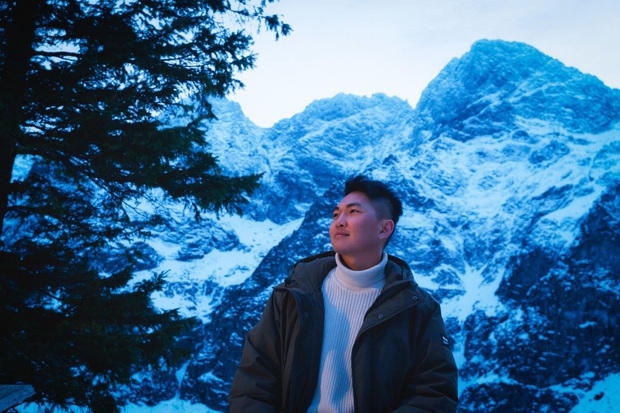 What Cong Minh is impressed with when working at Big4 is the spirit of trying to help new employees integrate
As for Doanh Nghi, she found that the working environment at Big4 is extremely demanding, requiring high professionalism, but not because of that, the company puts pressure on employees. The company she is working for is very comfortable and invests a lot in the morale of its employees.
"Deloitte feels that employees under pressure will not be effective at work, so they always try to create the most comfortable environment possible for employees. Especially during the busy season, the company also creates favorable conditions for employees. Employees rest and work reasonably, without excessive overtime"Enterprise said.
Although it is a large auditing company, the relationship between employees rarely happens to be hierarchical. Everyone is treated equally, there is no need to be shy in front of the leader and is encouraged to ask any question, because the company's principle is that "no question is 'stupid'".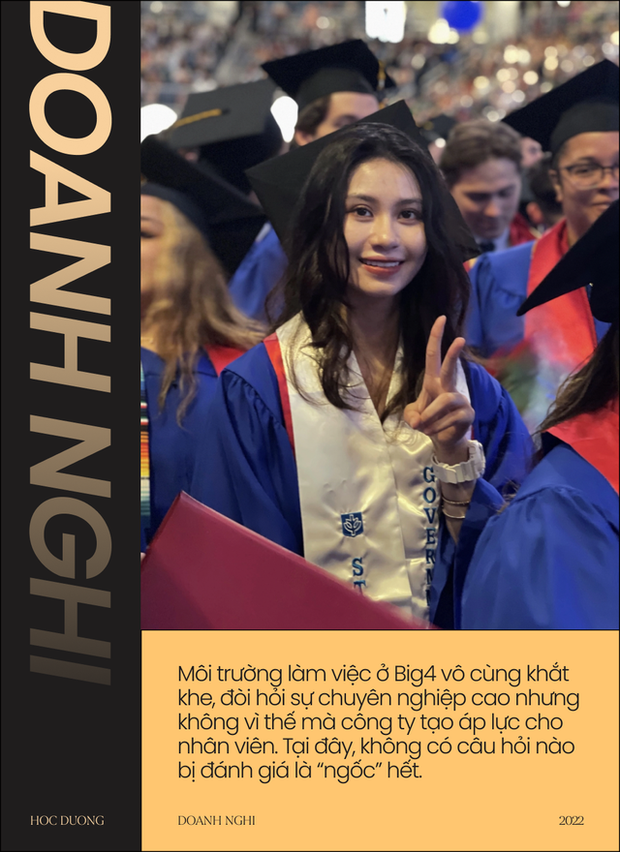 And how did they pass Big4?
1. Entrepreneur: Appearance is not a factor to attract employers
According to her friend gen Z, a recruiter once told her that they only look at resumes for about 5 seconds, so it is imperative that your resume be brief, showing the full potential of the candidate.
"Instead of saying 'Lead a team of a club of 5', I could replace it with 'Leading a team of 5 to organize cultural events at the university'. So when recruiters skim, they will immediately read the action verbs they look for in a candidate." Enterprise said.
As for the interview round – a mandatory round when applying to Big4 companies, Doanh Nghi realizes that appearance is not a factor for you to catch the "blue eyes" of employers. Her advice is to answer the interview like you are talking to the other person, not asking and answering.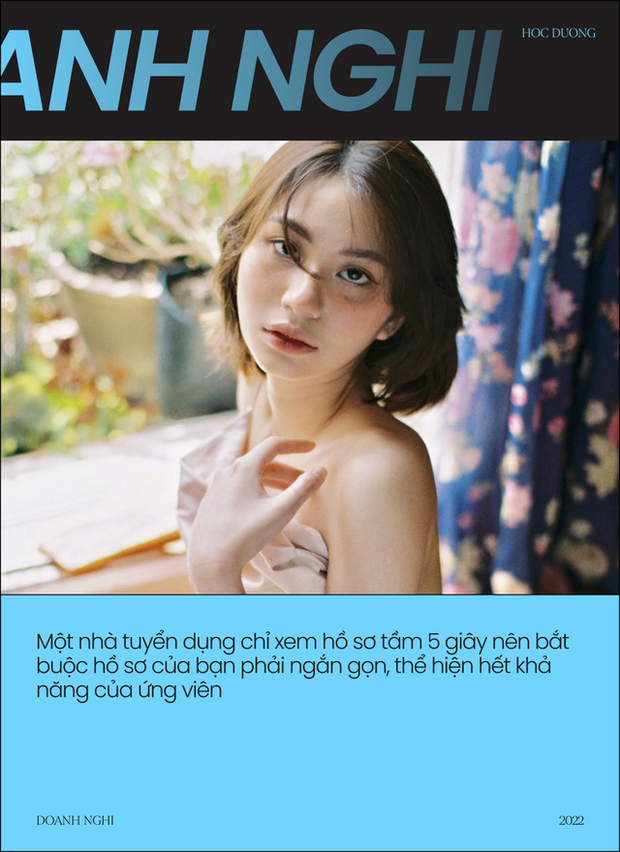 To do this, candidates need to have a relaxed mentality, and at the same time, they should prepare many questions in advance to be able to answer more fluently and naturally. In addition, for students, taking the initiative to get acquainted and expand working relationships with older brothers and sisters who have worked at large companies is also very beneficial in learning and finding promotion opportunities. progress later.
2. Cong Minh: Have a professional attitude and prepare carefully
According to the Big4 manager, before applying to any company, you need to understand clearly what position you are applying for, what the company needs and whether you are suitable for the position of the company. From a person who was considered a "failure" when he failed university, Minh has continuously worked in 3 big companies with important positions. He thinks that the most important factor that young people should pay attention to is hard work.
"I have been working for a long time without pay, but I still study very hard. When I see what the job needs, I will learn it. In the past, I worked as a bank, without knowledge of this field, I went to school right away. supplementing a banking knowledge course… That is, when the job needs something, I will go to school right away, always in the mood to be ready for new opportunities."he commented.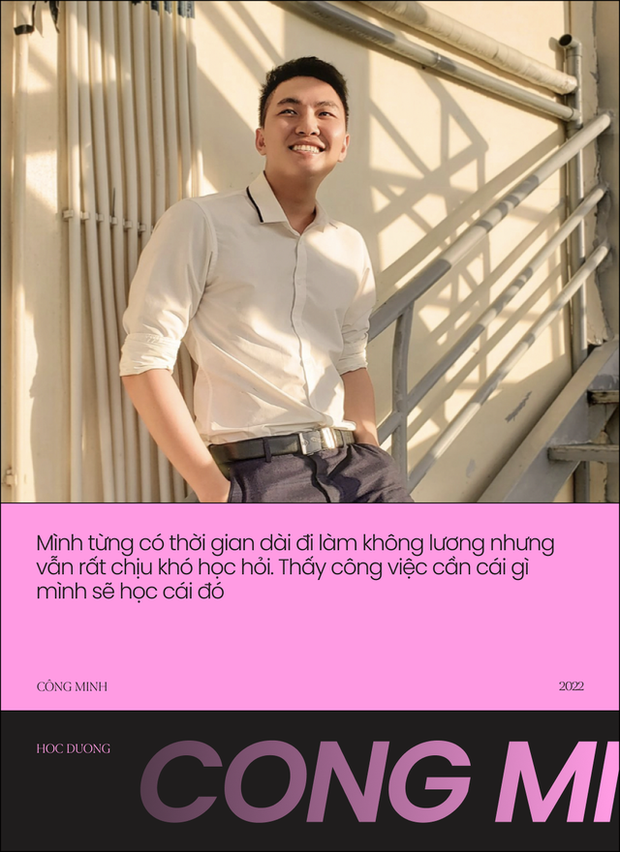 3. Ngoc Hai: Know who you are and what value you are bringing
To be admitted to Big4, Hai advises that candidates need to prepare well in professional knowledge, as well as communication and presentation skills so that employers can quickly discover your potential.
"Personally, I always tell myself that I should always know who I am, be confident in my ability, know the values ​​I am bringing, and strive for what I deserve."9x cho hay.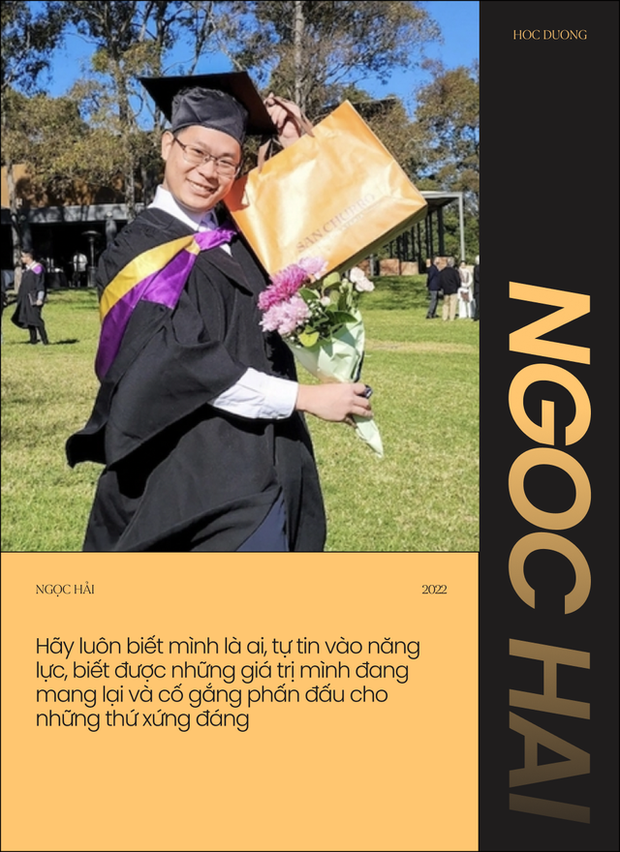 Photo: NVCC