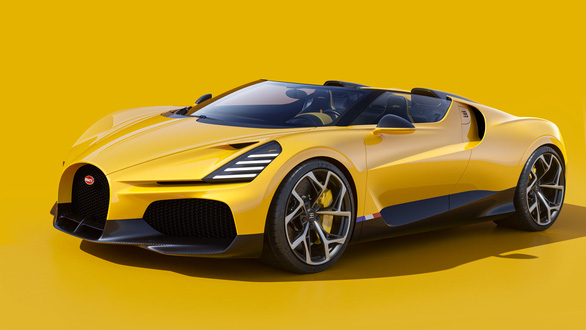 If it is possible to shorten the long-term development of supercars, brands like Bugatti can continuously launch new projects without the pause of many years as before – Photo: Bugatti
Porsche took more than 2 years to perfect the 911 GT3 from concept, 4 years just to develop new color schemes for customers. Mercedes-Benz introduced the AMG One supercar as a concept from 2017, but only officially "launched" the car from June this year. Aston Martin will take at least 6 years (2019 – 2025) to put the Valhalla supercar into production.
Meanwhile, Bugatti took only 9 months to bring W16 Mistral from concept to reality.
Despite reusing the Chiron chassis, completing the W16 Mistral was actually not easy because the vehicle structure was not developed for a convertible from the ground up, which means that the roof structure and the chassis need to be reinforced with extreme care. for the above project.
According to Bugatti design director Achim Anscheidt, they can accelerate the development of new cars thanks to virtual reality technology (VR) – which has only been put into use by car manufacturers since the last decade.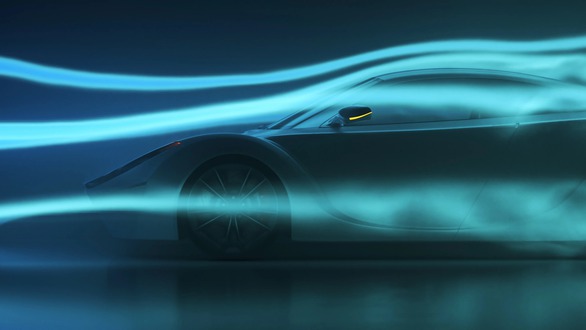 Thanks to the completeness of 3D rendering technology and virtual physics tools, it is also extremely easy to simulate and test cars with software – Photo: Pond5
"We use the technology a lot these days. I still like the clay models and the complete test model, but the virtual reality technology is now mature enough for effective testing." , the leader shared.
While clay models and demos are still essential, simulating a complete vehicle (and which can be easily modified with just a few taps) cuts the time and cost required. .
Achim Anscheidt evaluates that the virtual drawings in the early stages are as effective as the clay model, while the detailed drawings later are no less effective than the finished car.
Compared to vehicle development 15 years ago, the time required for testing is now 40% shorter. Even compared with five years ago, the rate is still 20%, Anscheidt estimates.
Not only Bugatti, popular car manufacturers such as Volkswagen, Honda, GMC … are using this technology in vehicle development. However, supercar manufacturers like Bugatti benefit from this technology most because of the complexity of their products.