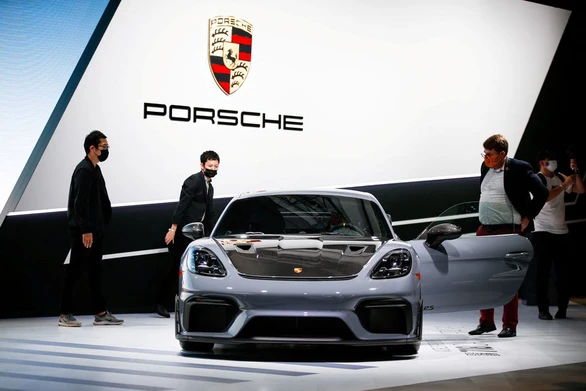 The Porsche 718 Cayman GT4 RS 2022 model at the Los Angeles auto show (USA) in 2021 – Photo: Reuters
The Volkswagen statement shows that the board of directors has decided to pursue the initial public offering (IPO) of Porsche AG, with the goal of listing on the regulated market of the Stock Exchange. Frankfurt in late September or early October 2022.
In the event of a successful IPO, Volkswagen will convene an extraordinary shareholder meeting in December, which proposes to shareholders a special dividend of up to 49% of the total proceeds from the share issue. preference and sale of distributed common stock.
Volkswagen's new chief executive officer (CEO) Oliver Blume said: "This is a historic moment for Porsche", adding that Porsche can gain "greater independence" and become a one of the "world's richest sports car manufacturers".