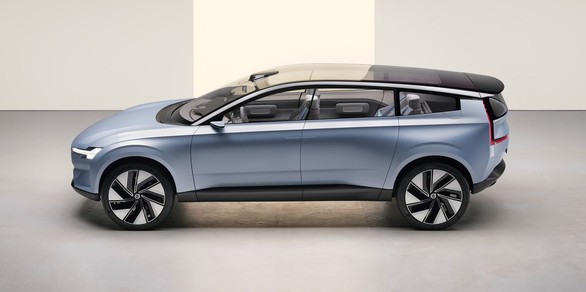 The prototype of the Volvo EX90 is the Volvo Recharge concept – Photo: Volvo
According to current Volvo CEO Jim Rowan, the descendants of the previous XC90 will use the Volvo EX90 moniker.
The car will be fully launched on November 9 with an all-electric powertrain, a top-of-the-line touch system (including 8 cameras, 5 radars, 16 ultrasonic sensors and a LiDAR sensor) and extremely complex software. complex, with the goal of making it the safest Volvo in history – a title that is not easily accessible considering the Swedish brand is known for the safety of its product lines.
Of the above, the ceiling-mounted LiDAR sensor on the Volvo EX90 is the most important, allowing the car to detect pedestrians at a distance of up to 250 meters, regardless of outside light conditions.
Volvo hopes to make this feature standard on its new models soon, with the desired goal of reducing the shock of serious crashes by 20% and the total number of accidents by 9%.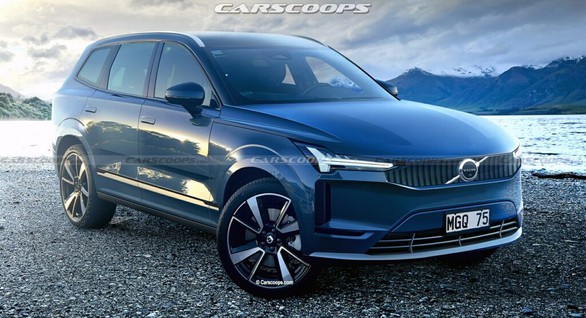 Predict the design of Volvo EX90 based on what is known – Photo: Carscoops
In addition, the Volvo EX90 will also focus on taking care of the driver with 2 cameras in the cabin and a touch-sensitive steering wheel that allows the car to learn driving maneuvers and the user's vision, thereby detecting when they are distracted, stressed, Drowsiness or any other condition that may impair driving performance. HThe system will issue a warning with increasing volume, turn on the emergency lights and even park the car to the curb as a last resort.
Previously, the information registered by Volvo as well as the former leader of the company revealed that the new Volvo XC90 is expected to use a name called a proper name instead of the previous combination of letters and numbers, with the name chosen as Embla (name of the first woman in Norse mythology). However, it seems that this brand has "turned the car around" choosing the name EX90.