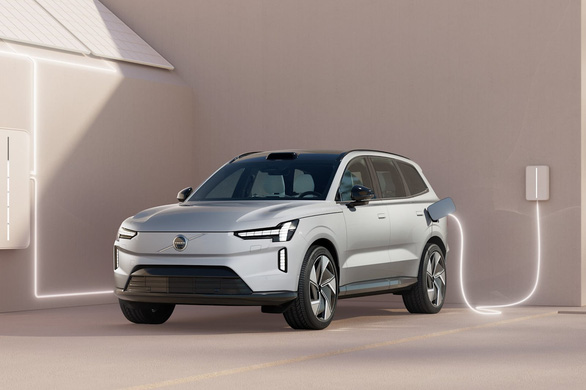 The newly launched Volvo EX90 has a starting price of one and a half times higher than the XC90 – Photo: Volvo
Swedish brand Volvo CEO Jim Rowan this week confirmed they are aiming to balance the price of electric cars and gasoline cars sold. The company's expectation is that the production cost of electric vehicle batteries will gradually decrease thanks to alternative manufacturing materials.
"We need to balance the price between electric cars and gas cars as soon as possible. Volvo expects to be able to reach this mark by the middle of the decade," he told investors.
Balancing gas and electric car prices will help Volvo a lot when it maintains a seamless price range with its customer base. The company plans to switch to purely electric vehicle development from 2026 before killing the entire lineup of motor vehicles from 2030.
The only Volvo car currently with an electric tandem petrol version is the XC40 with a starting price difference of up to $13,500/car. Even when comparing the most expensive petrol version with the lowest pure electric version, the pure electric version still costs $6,000 more per vehicle.
The newly launched Volvo EX90 model, if taken for a reference starting price of $114,700, is up to 50% more expensive than the standard XC90. Compared to the most advanced XC90, the EX90 is still 15% more expensive. In fact, not only Volvo but every car company outside of China sells electric cars that are more expensive than petrol cars of the same level by an average of 15,000 USD / unit.
In order to lower car prices, Volvo can accept to cut profits, reduce its own profit per vehicle to retain sales and market share.