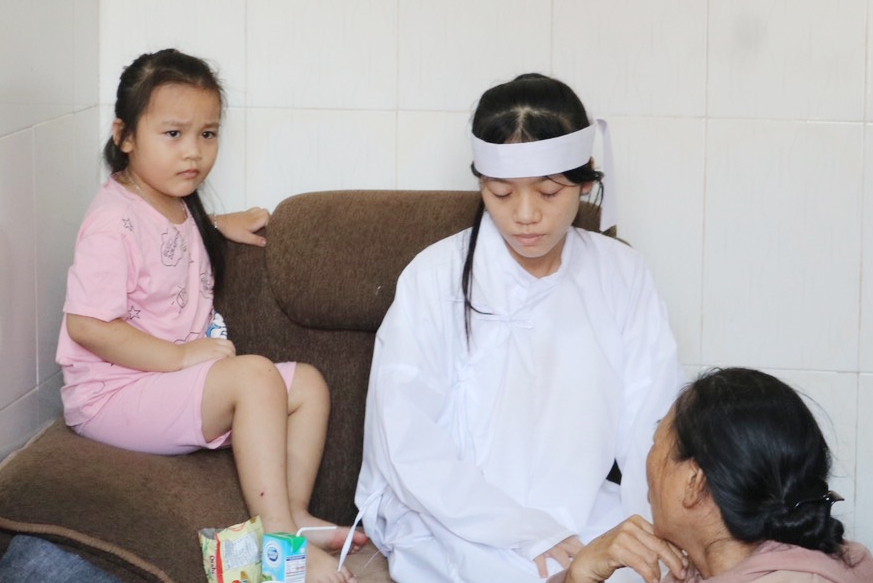 Present at Mr. Nguyen Thanh Quan's house (born in 1981, residing in Phuoc Son commune, Tuy Phuoc district, Binh Dinh) on the afternoon of September 16, the mournful atmosphere covered a poor village. Neighbors and relatives are busy taking care of the afterlife for Ms. Nguyen Thi Thanh Ai (SN 1988, Mr. Quan's wife). Occasionally, in the small house, the mournful cries of relatives could be heard at the sudden departure of the young woman.
After staying up all night, Mr. Quan still can't believe that his wife is forever gone, leaving him with 2 young children.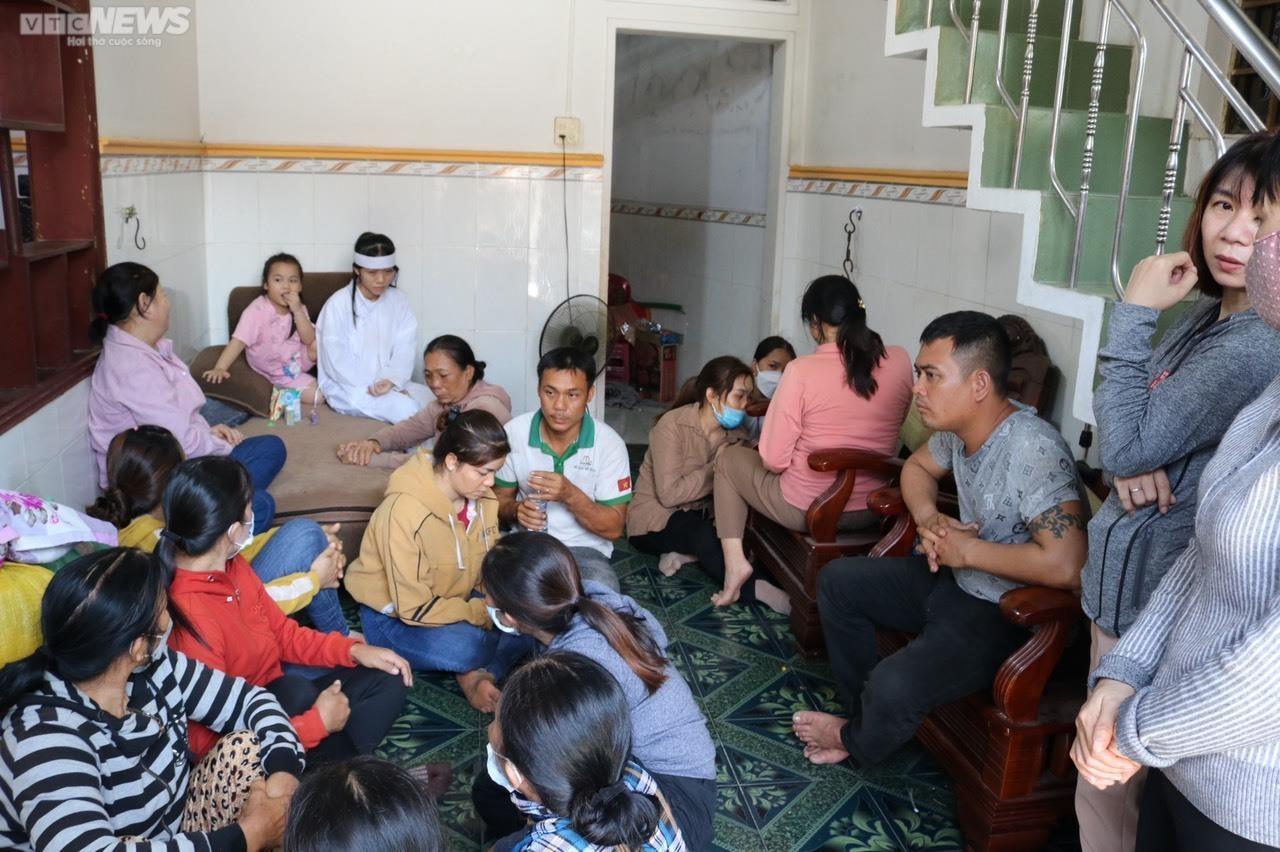 A mournful atmosphere enveloped the small house of Mr. and Mrs. Quan
After a wall collapse caused 11 casualties, all victims were taken to Binh Dinh Provincial General Hospital for emergency treatment. Quan and his wife were also taken to the hospital, but unfortunately Ai died.
On the afternoon of September 16, when he did not know that his wife had died, Mr. Quan was lying on the hospital bed very worried. "I was at the top with mild pain, and my wife at the bottom was very badly. I don't know what to do now". Having said that, the whole night he couldn't sleep, partly because he was haunted by the collapsed wall, partly because he had a bad feeling about his wife.
On the morning of September 16, Quan got up early and asked to visit his wife, but he received a notification that his wife had died. Shocked, he hastily asked to be discharged from the hospital to mourn his wife.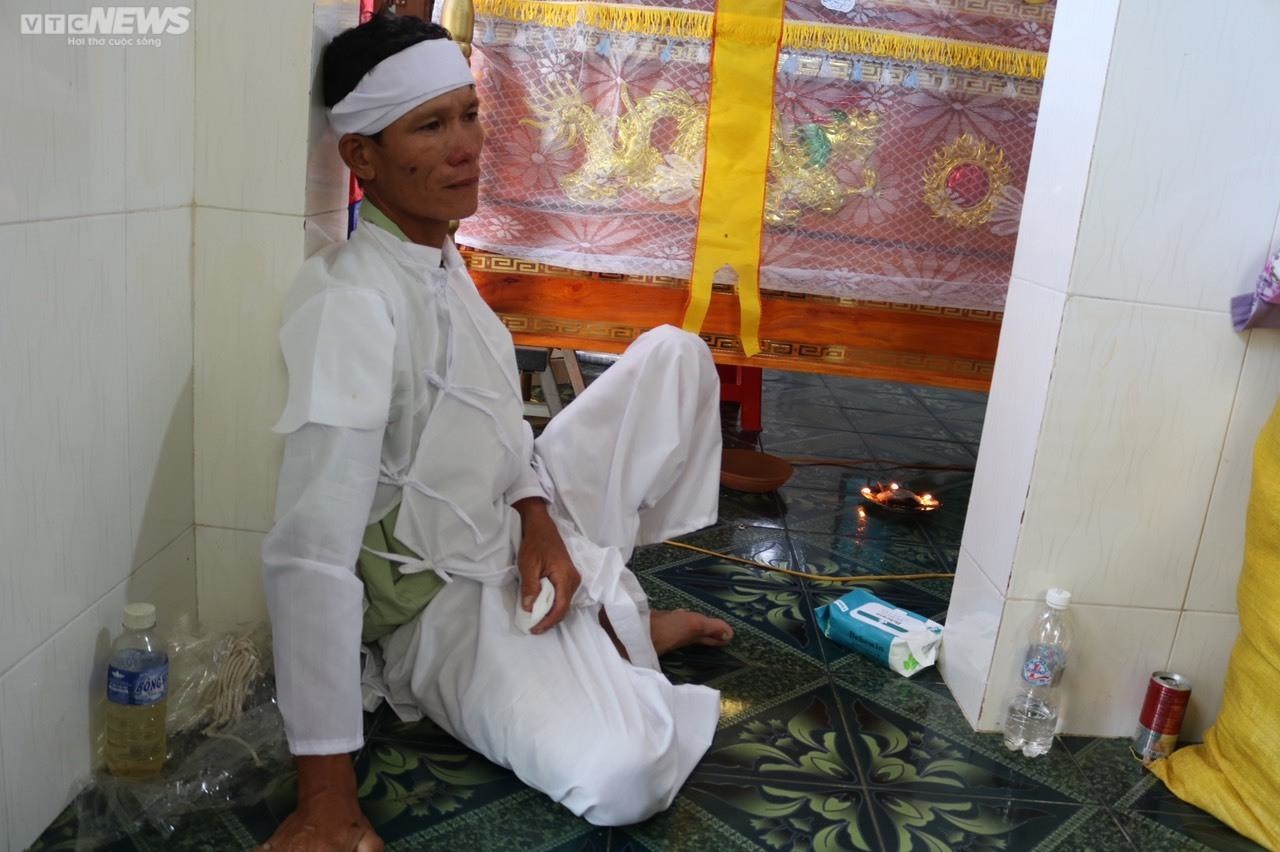 Quan came home from the hospital to mourn his wife
Looking at his wife's photo, then looking at his two innocent children, Quan couldn't hold back his tears.
"The main worker like me gets 380,000 VND a day, while the auxiliary worker like Ai gets 330,000. When you make a meal, you will receive that meal, but there is no contract at all. My wife just quit the wood company 2 months ago because the goods are out of stock, so she asked to work with her husband. My wife is so bad, I wanted to take a break but she said to try to work a few meals to finish the project"- Quan said in a choked sob.
"A few days before the incident, I saw the wall shake, I was scared, I told the contractor but no one listened. Every time it goes up to make the wall, it wants to collapse because there is nothing to support. Working as a worker to live through the day, whoever asked for it would do it without thinking about losing his wife like this", said Quan.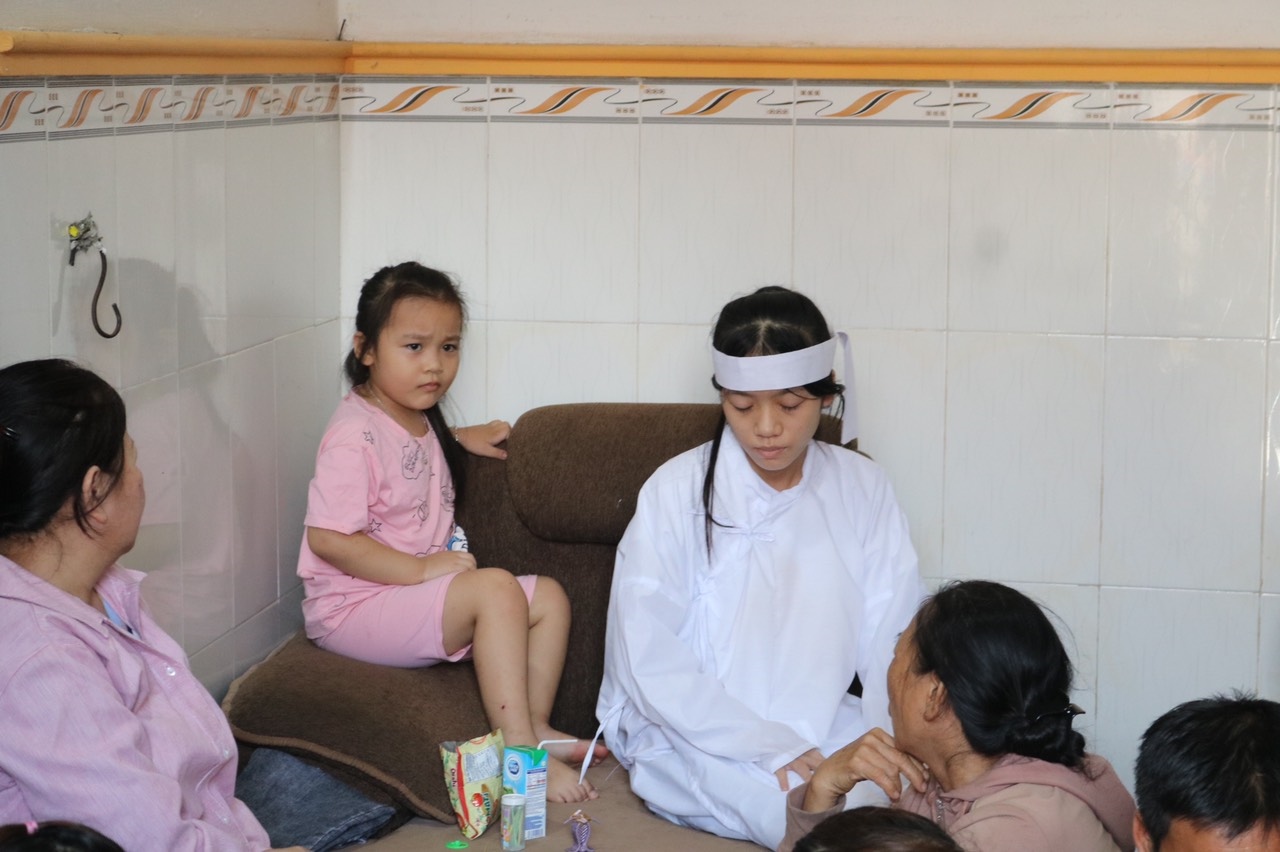 Quan's eldest daughter (white mourning shirt).
Sitting in a corner of the house, Nguyen Thi Thanh Tam (SN 2006), Quan's eldest daughter, in tears, looked at her mother's photo and said in sobs:Mommy. After tonight, I won't be able to see you again.".
And the little girl is only 5 years old, innocently playing because she has not yet felt this great loss.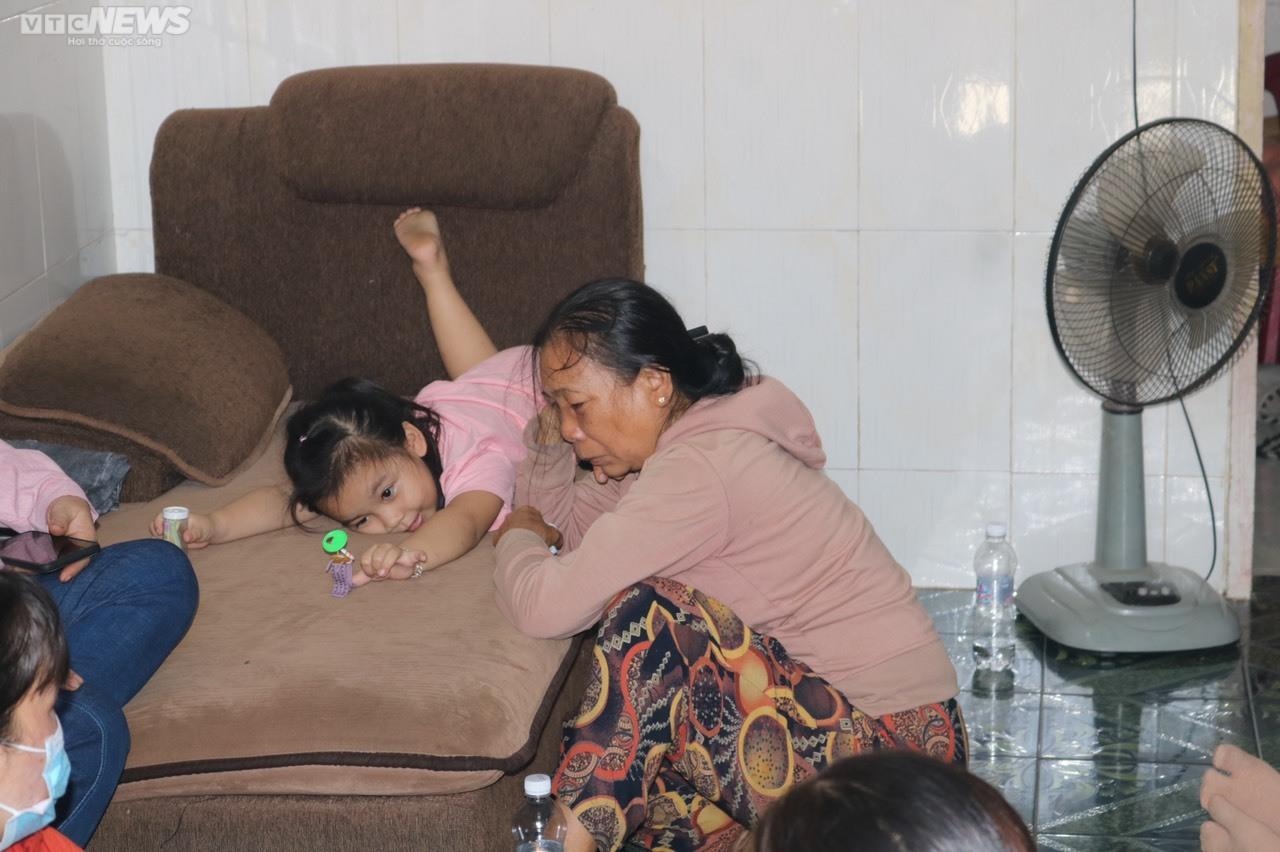 The little girl is only 5 years old, innocently playing because she has not yet felt the pain of losing her mother.
As VTC News reportedAt around 4:30 p.m. on September 15, workers were constructing a processing factory at a food processing factory belonging to Savvy Seafood Vietnam Company (in Nhon Hoa Industrial Park), when there was rain and wind. strong force, collapsing the wall, killing 11 people. Of these, 5 died and 6 were injured.
Right on the night of September 15, the authorities of Binh Dinh province carried out rescue measures and blocked the scene to investigate the cause of the incident.