The National Center for Hydro-Meteorological Forecasting said that Typhoon Noru is maintaining strong winds of level 14-15, level 17. Strong wind retention time on land can be 10-12 hours, from the night of September 27 to noon September 28.
Mr. Tran Hong Thai, Director General of the National General Department of Meteorology and Hydrology, said that Typhoon Noru is a very strong storm, forecast to be one of the strongest storms in the past 20 years, affecting the central region. equivalent to Hurricane Sanxane in 2006, Typhoon Ketsana in 2009, and Typhoon Molave ​​in 2020.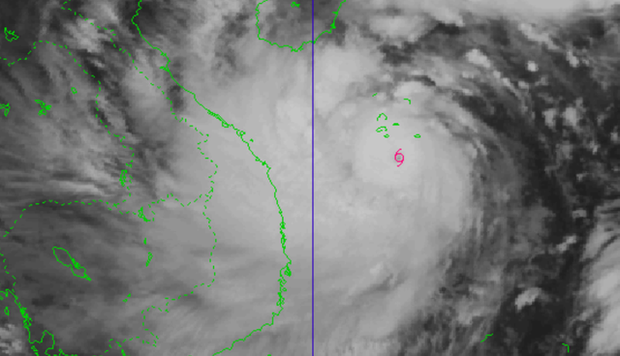 Storm Noru has increased 2 levels compared to September 26 and is at level 14, level 17, moving quickly inland to the central provinces (Photo: NATIONAL HYDRO-meteorological forecasting center)
Before the complicated developments of Super Typhoon Noru, people's demand for continuous updates on the storm's path also increased sharply. The proof is that in a short time, the Windy application has risen to the top of the most downloaded applications in Vietnam.
Specifically, the ranking on the App Store in Vietnam shows that Windy has suddenly become the most downloaded application. Meanwhile, this is also the most downloaded weather application on Android. Usually, leading the list of free apps that are downloaded a lot on iOS and Android belong to social networking applications, games.
Statistics on Google Trends also show that keywords like "Windy", "how to see the weather forecast on windy", "windy noru" are searched a lot in the last two days.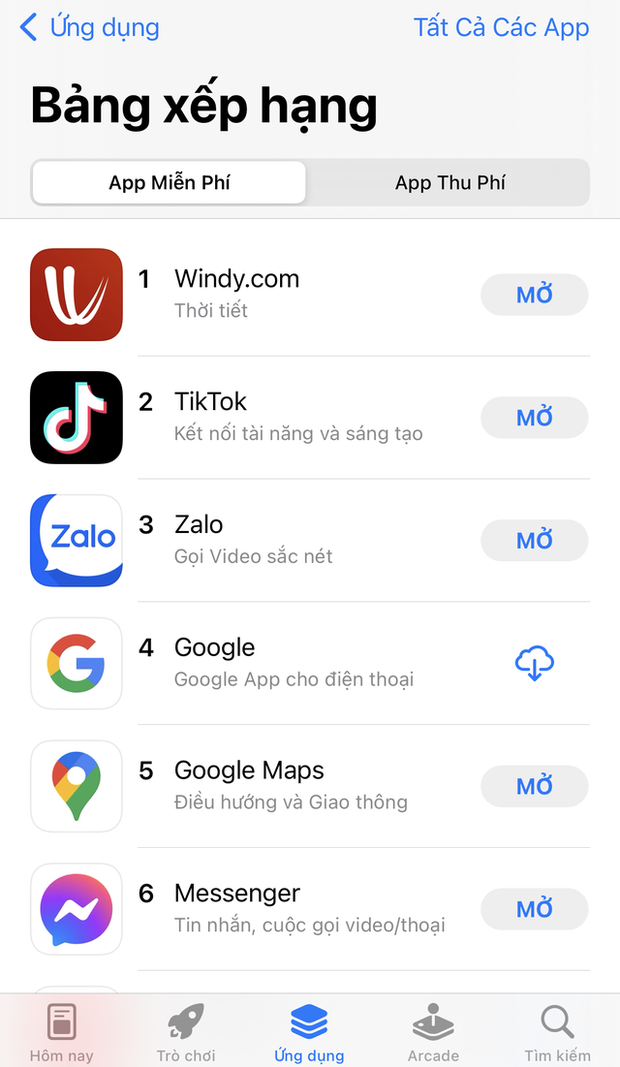 Windy application has risen to the top of the most downloaded applications in Vietnam on the iOS platform
Windy is an application that allows to display weather conditions visually based on satellite images. Besides, the application also helps users to clearly see the direction of storms, tropical depressions as well as the circulation of the storms caused. In particular, Windy also predicts the direction of the directions of the storms visually on the map.
According to the application developer, Windy's data is taken from the GFS Global Weather System, the European Weather Forecast Center ECMWF, and a number of forecasting systems such as ICON.
If you are using a computer, you just need to go directly to Windy's website at www.windy.com, this service will automatically determine your location and display information accordingly.
In addition to Windy, users can monitor the weather through the system of the Vietnam Disaster Monitoring Center at http://vndms.dmc.gov.vn/. Information about Vietnam's weather will be displayed visually, and there will be more forecast information about the direction of movement, the area affected by the storm.