The Vietnam Cyber ​​Emergency Response Center (VNCERT/CC for short) recommends that people as soon as they receive annoying debt collection threatening calls and messages, although they are not related, they should do it immediately. Here are some ways to limit distractions: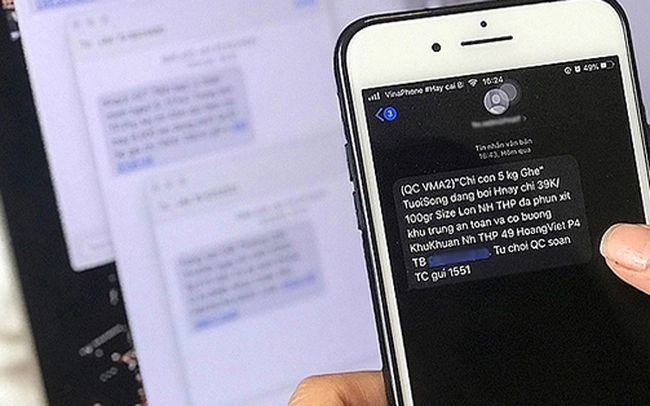 – Step 1: Check the personal information of the subscriber in use, make sure the subscriber is registered with the owner.
– Step 2: Contact the customer service department of the bank or credit agency to complain, request support.
– Step 3: In case of still being threatened, the person being harassed should immediately report to the local police office to handle the violator according to regulations.
In addition, people can contact the Banking Inspection and Supervision Agency under the State Bank to request consideration and handling of signs of violations related to the work of urging and recovering debts.
What information should be checked if there is persistent debt collection harassment?
Everyone needs to check their account information and loans because it is possible that the bad guy may have obtained the cardholder's personal information and performed acts to appropriate property, in which the most common is Borrowing money through apps with simple loan procedures.
Besides, people also need to check postpaid phone number information and tax information. To check how many genuine SIMs have been registered with the ID card/CCCD number, the cardholder composes a message according to the syntax TTTB sent to 1414. In case you discover another phone number that is not registered by you, you need to quickly contact the network operator for timely feedback.
Also to check tax information when suspected of being taken advantage of to get the CNMD/CCCD number to register for a virtual tax code, you can access the address below. https://canhan.gdt.gov.vn/then enter the information to check.
How will debt collection threats be handled?
Clause 1a, Article 156 of the Penal Code has provisions on slander, anyone who fabricates or spreads things that are known to be untrue in order to seriously offend dignity, honor or cause damage. to the legitimate rights and interests of others.
Accordingly, this behavior will be a fine of between VND 10,000,000 and 50,000,000, non-custodial reform for up to 2 years or imprisonment from 3 months to 1 year.
Clause 1, Article 133 of the Penal Code has provisions on the crime of threatening to kill, anyone who threatens to kill. If there are grounds to make the threatened person fear that the threat will be carried out, the person making the threat shall be sentenced to non-custodial reform for up to 3 years or a prison term of between 6 months and 3 years.
The law of Vietnam does not allow the use of terrorism and threats to collect debts. But now, a series of cases related to harassment and threats in the form of texting and calling still happen regularly.
You can report being disturbed to the police in your place of residence
If the annoying situation persists even to the point of phone terrorism, the victim can report the harassment to the local police office about being disturbed, terrorizing the phone to collect debt even without taking out a loan. Victims who are terrorized by credit institutions and apps even though they don't borrow money need to prepare the following documents and records:
– Denunciation. The application should clearly state the following information: Date of denunciation; full name and address as well as contact details of the complainant; denunciation content (act of phone terrorism of money lending apps…).
– Documents and evidence to prove that you do not borrow money and are disturbed and terrorized your phone: Record calls, threatening messages, information about money-lending apps with phone numbers to call terrorists… When there are signs of crime, the competent police agency will conduct the investigation. investigate, verify, clarify and strictly handle.