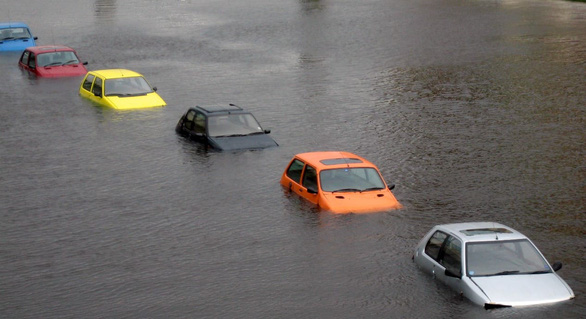 Driving through flooded roads has many potential dangers that make users stuck, even drowning – Illustration: Carmudi Philippines
During heavy rain and windy days and especially during storms, the "puddles" that the driver can see on the road have many potential dangers that they should avoid rather than confront.
According to figures released by the Centers for Disease Control and Prevention and the National Weather Service, more than half of all drownings in the country related to hurricanes occur when someone tries to drive into water. dangerous with an average of 100 deaths per year in the most recent decade.
The advice given by these organizations is that when you encounter any water that appears to be deeper than 15 cm (or cannot be guessed), turn the vehicle around. Drivers also need to be especially careful when driving through flooded areas at night, as poor visibility can make them unaware of immediate dangers.
An area of ​​water only 30 cm deep can move a small car, while water up to 60 cm high can wash away most road vehicles even with SUVs and pickups that have a high ground clearance.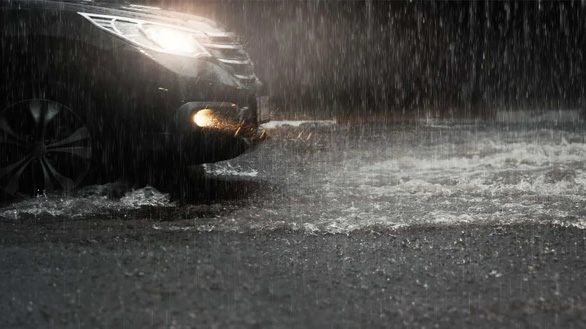 Many people got stuck or died because of driving through flooded areas because they thought the water was shallow – Illustration: iStock
According to Consumer Reports, drivers driving through floodwaters or large puddles can lose control and crash into a nearby tree, or become trapped. Some other worst-case scenarios include the vehicle being swept away by water or the engine being hit by water and stalling, increasing their danger.
A very common scenario is that a driver tries to drive through puddles of water that appear to be shallow but are in fact considerably deeper (because the road surface, especially dirt roads, is worn away) and then take the bitter fruit, That's not to mention the dangers below such as hidden rocks, manhole covers, electrical wires being swept through them.
In addition to the potential danger, driving on flooded roads also carries the risk of causing severe, even irreversible damage to the vehicle.
It is recommended to travel by car on stormy days, so always plan your journey in advance with the safest route possible. If possible, avoid any flooded road areas and preferably find a safe place to park and shelter.