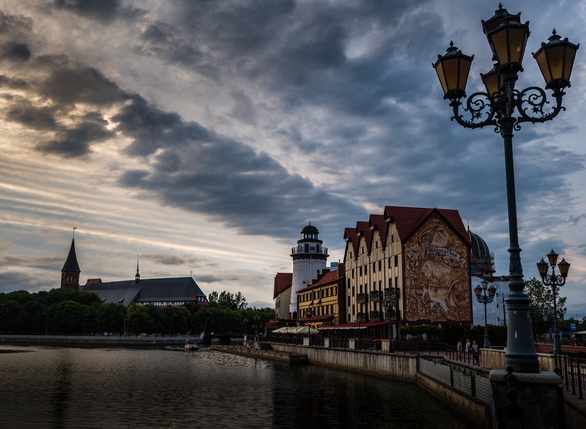 Kaliningrad is a Russian territory bordering the Baltic Sea – Photo: AFP
Since the end of last week, Lithuania has announced a ban on the transit of goods by train between Russia and the Russian Kaliningrad region under European Union (EU) sanctions effective June 17. Prohibited items include coal, metals and construction materials.
The Russian Foreign Ministry criticized this as "openly hostile" and demanded that the EU restore the transit route through Lithuania. Moscow even warned of "serious" consequences for Lithuania. However, Lithuania insists that it is only carrying out the responsibilities of an EU member.
German radio station DW explained the importance of Kaliningrad.
What is Kaliningrad?

Kaliningrad is a Russian territory in the Far West, completely separate and not sharing a border with Russia. It is a strip of land bordering the Baltic Sea to the west and sandwiched between Lithuania, Poland. This area is about 15,000 square kilometers with a population of nearly 1 million people, of which more than half live in the capital Kaliningrad.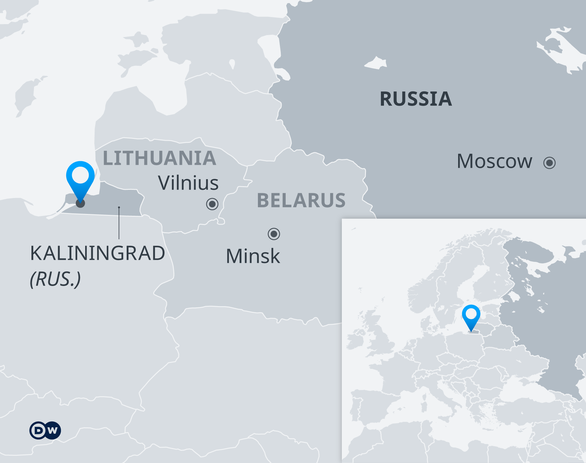 Location of Kaliningrad – Photo: DW
Why is Kaliningrad in Russia?

Today's Kaliningrad was once part of the Kingdom of Prussia and has Polish, Lithuanian and German speaking populations.
After Nazi Germany was defeated at the end of World War II, the area was ceded to the Soviet Union. The main city during German rule, Königsberg, was renamed Kaliningrad and the whole area also bears this name. After the dissolution of the Soviet Union, Kaliningrad belonged to Russia.
Why is Kaliningrad important to Russia?
Kaliningrad's geographical location is strategically and militarily beneficial to Russia. It is the only Russian port on the Baltic Sea that is free of ice all year round. Russia's Baltic Sea fleet is also stationed here.
Russia also places nuclear missiles in Kaliningrad, whose range reaches the capitals of major European countries. Neighboring countries Lithuania and Poland are EU states and member states of the North Atlantic Treaty Organization (NATO).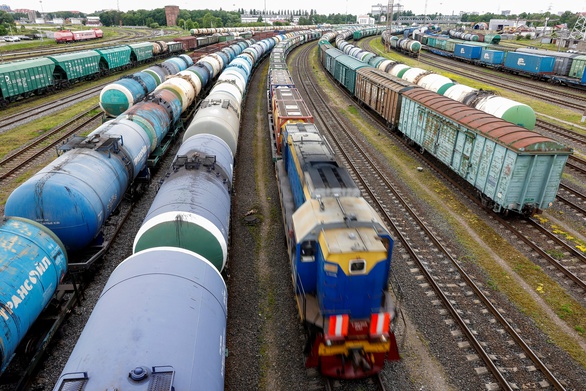 Train carriages are located in Kaliningrad after Lithuania issued a transit ban – Photo: REUTERS
What is Kaliningrad famous for?

The famous German philosopher Immanuel Kant was born in 1724 in Königsberg, today's city of Kaliningrad. Kant is known for his efforts to link scientific and ethical advances.
Kaliningrad is also the center of the world's amber trade. About 90% of the world's amber reserves are found here.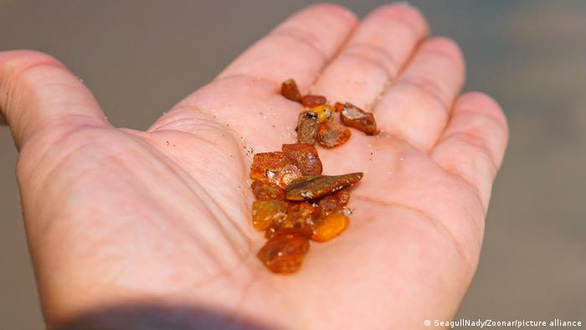 Kaliningrad is also famous for amber – Photo: DW