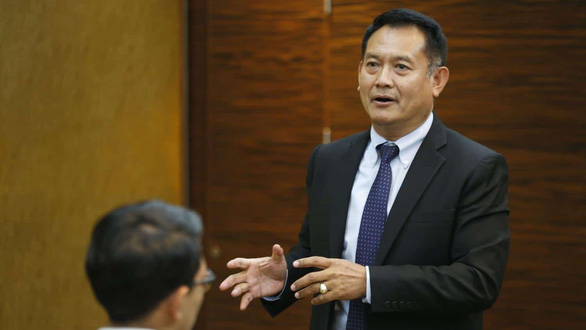 Prayad Puangchampa, deputy secretary-general of Thailand's National Anti-Corruption Commission, was dismissed for hiding assets – Photo: Chiangrai Times
Thai media quoted the NACC's August 29 announcement confirming that Prayad Puangchampa, deputy secretary general of the NACC, was fired from August 26 and will have his assets confiscated.
Like many countries, Thailand also requires government officials to declare their assets publicly. Although this approach does not completely eliminate corruption, it can at least significantly prevent this evil.
The goal of asset declaration is for people to participate in checking the transparency and purity of the government.
Bangkok Post newspaper comments
Concealing sophisticated assets
According to the NACC investigation from 2019, Prayad has a fortune of 658 million baht. Although it is not clear how much his salary is, it is certainly not possible to accumulate such a large amount.
It is worth mentioning that Mr. Prayad did not declare a large part of his assets when he took office as deputy secretary-general of the NACC in 2017. The Bangkok Post reported that the official hid more than 225 million baht in assets by letting his wife use the number. that property.
The stated assets are divided into six accounts, including two sums of money and shares deposited at a local bank, three accounts at a branch of Bangkok Bank in London (UK) worth 10 million baht. and a house in London worth 168 million baht.
Although Prayad protested, saying he had no intention of concealing it and had already submitted an asset declaration, the NACC still decided to fire the deputy leader. In addition, the NACC also decided to submit the results of their investigation to the office of the Minister of Justice to prosecute Prayad with a proposal to confiscate all his illicit assets.
Recently, the NACC has also received and investigated other high-profile corruption cases. Most recently, the case of Vice Minister of Education Kanokwan Vilawan was suspended on August 26 due to collusion with many people and officials to encroach on land in the national park. Ms. Kanokwan is the second senior official to be suspended, after Prime Minister Prayuth Chan-o-cha.
Previously, the NACC also participated in the investigation of a large number of luxury watches of the current Acting Prime Minister of Thailand, Prawit Wongsuwant. In the middle of this year, the NACC also started an investigation into allegations that Prayuth's government had "bribes" MPs from smaller parties over the past three years to help him get through a no-confidence vote.
Expand object declaration
According to the NACC's annual transparency assessment published in early August 2022, the number of state agencies meeting the minimum standards of transparency and integrity increased by 20% but fell short of the set target.
The assessment was carried out across more than 8,300 agencies, of which only 70% were assessed for transparency and integrity. Agencies belonging to the judicial group and the National Assembly were rated the highest, while administrative organizations, self-governing offices, and higher education institutes were rated poorly.
Forcing officials to declare assets is an important tool for the NACC to combat corruption. In 2018, the agency made adjustments to expand the scope of the asset declaration regulations.
Instead of applying only to politicians or high-ranking civil servants, the new regulation also applies to groups of state employees, including employees of public organizations, universities, etc. That was met with a backlash because many feared they could face jail time if they didn't report.
However, despite the NACC's efforts, Thailand is still ranked 99th on Transparency International's 180-country corruption ranking list. Last year, the NACC faced a lot of criticism over Prime Minister Prayuth's declaration of assets.
In 2021, the Bangkok Post newspaper pointed out the NACC's limitation when Mr. Prayuth only declared his assets once during his tenure and was exempted from declaration when he took office as prime minister in 2019. Although Prayuth voluntarily declared, but the NACC did not disclose his assets.
Publish data for people to monitor
The disclosure of data is also a way for Thailand to fight corruption. The E-Government Authority (EGA), under the supervision of the Ministry of Information and Communications Technology, currently manages the central government data portal comprising 893 datasets related to economic development, transportation and communication. transportation, industry and society, and government spending.
The application of open data with companies and the declaration of assets of public officials will be instrumental in managing conflicts of interest and investigating allegations of corruption effectively. Similarly, procurement information can prevent and identify corruption in public procurement.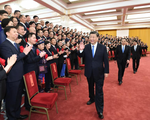 China's anti-corruption 'friendly'