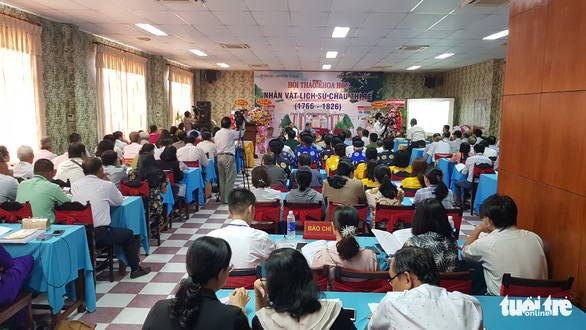 Overview of the scientific conference with the theme "historical figure Chau Thi Te" in Chau Doc City – Photo: BUY
Mrs. Chau Thi Te, born in April of the Year of the Dog (1766) and died on the full moon of the October of the Year of the Dog (1826), at the age of 60. She is the wife of the mythical Ngoc Hau.
She is a virtuous, responsible, loving woman who has helped her husband, Thoai Ngoc Hau, take care of the logistics for the people in digging the Thoai Ha scriptures in 1818 and the Vinh Te scriptures from 1819-1824.
Ba Chua Xu Temple on Sam mountain was first built by her husband and wife. Therefore, after the canal was completed, the king took her name and named the newly dug canal Vinh Te canal, Sam mountain changed it to Vinh Te Son, the newly established village called Vinh Te village… Since then, Thoai Ngoc Hau has erected Vinh stele. Teshan is famous in history.
Thanks to Ms. Chau Thi Te, the land of Chau Doc, Tan Cuong, now An Giang, appeared new phrases that Vietnam has never had before: husband river – wife river (Thao Ha – Vinh Te Ha), husband mountain – mountain wife (Thao Son – Vinh Te Son), husband's village – wife's village (Thao Son village – Vinh Te village)…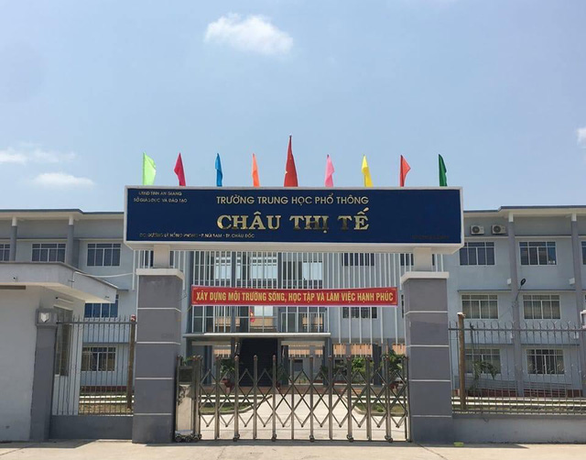 The government of An Giang province took the name of Mrs. Chau Thi Te to name a high school in Chau Doc city
Their names are also given to 3 major schools in the province: Thoai Ngoc Hau High School for the Gifted (Long Xuyen City), Nguyen Van Thoai High School (Thao Son District) and Chau Thi Te High School (Chau Doc City).
Speaking at the ceremony, Mr. Tran Quoc Tuan – Vice Chairman of Chau Doc City People's Committee – said Chau Doc has a rich cultural history of more than 260 years of formation and development. Chau Doc always plays an important role in politics, military and economy in the cause of national construction and defense of the nation.
This is the land of "human genius", the hometown of many famous patriotic soldiers and famous intellectuals. Among them is Ms. Chau Thi Te, wife of Mr. Thoai Ngoc Hau – Nguyen Van Thoai, who helped her husband dig a canal from Chau Doc to Ha Tien (1819-1824), named by King Gia Long. Vinh Te Ha.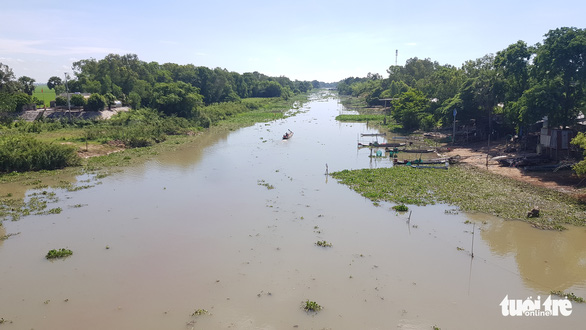 Vinh Te canal by Thoai Ngoc Hau mobilized tens of thousands of people to dig to remove acid and wash alum for the Mekong Delta region
"After 5 times of digging Vinh Te canal, the number of participants is about 80,200 people, including Vietnamese, Khmer and a few Chinese. This may be an incomplete number, because there are many women and children. girls, because she mobilized to take care of collecting firewood, carrying water, cooking rice or doing other hard work…
Vinh Te canal is really a great craft work, in fact, the canal's benefits are enormous not only in the economic field but also in the field of national security and defense, which is continued from this generation and forever. forever," said Mr. Tuan.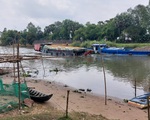 An Giang spends 230 billion VND dredging Vinh Te canal