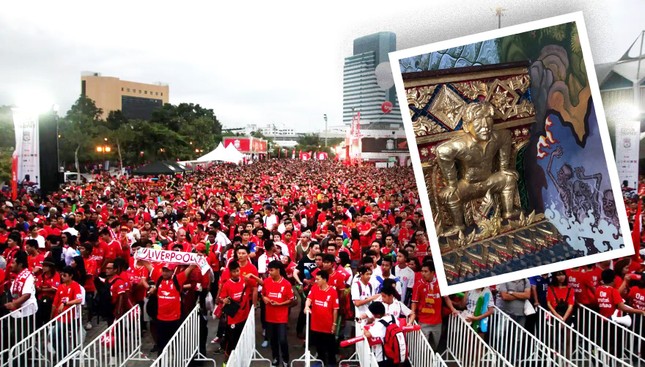 It is not clear during their stay in Bangkok whether the MU players will visit Pariwat temple or not. But if they did, they would be very surprised when in this sacred temple, among the supreme gods is the statue of … David Beckham.
Yes, it was the handsome midfielder who played for the Red Devils for 11 years (from 1992-2003). A cult sculptor of MU created this golden statue in 1999, after winning the famous treble of coach Sir Alex Ferguson's team. The abbots saw no problem when it was brought into Pariwat, and even years later found it to be the right decision because it helped attract tourists.
Compared to other countries in the region, Thailand developed football quite early. It was at the beginning of the 20th century, when King Vajiravudh, who took the title of Rama VI, was crowned. Because he came to England at the age of 7 and studied at Oxford University, he was deeply influenced by the foggy culture and developed a love for football. In 1916, six years after succeeding his father, King Rama VI established the Thai Football Association and encouraged the development of football throughout the kingdom.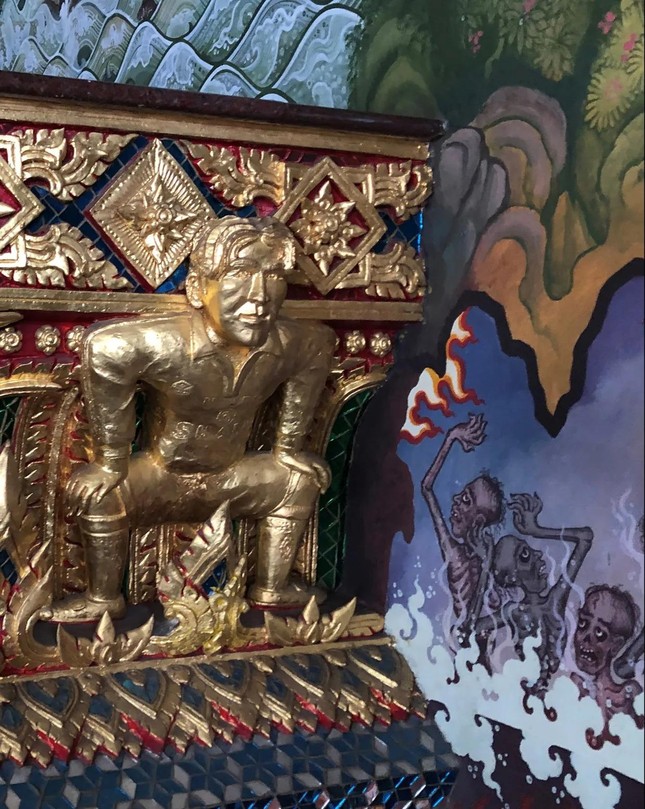 Statue of David Beckham in the pose of a god at the Pariwat temple. (Photo: The Sun)
From this event, we can easily see the connection between Thailand and English football. When football fanaticism is increasing in the country of the Golden Temple, they often invite British clubs to exchange. In the summer of 1972, Coventry City and Newcastle traveled together to Bangkok, then played a friendly against Pele's Santos and the Bangkok XI team.
With MU, they were present in Thailand for the first time in 1986, a few months before Sir Alex took over the team in place of Ron Atkinson. Since then Thailand has become one of their favorite places when traveling in the Far East, so that this year will be the 6th time the Red Devils are present in Bangkok. And Liverpool is the 5th time since 2001.
It is not difficult to explain why the match between MU and Liverpool in Rajamangala made the Thai people crazy. These are the two teams with the most fans in the Golden Temple country (and Thai fans are also in the top of the total number of MU and Liverpool fans by country).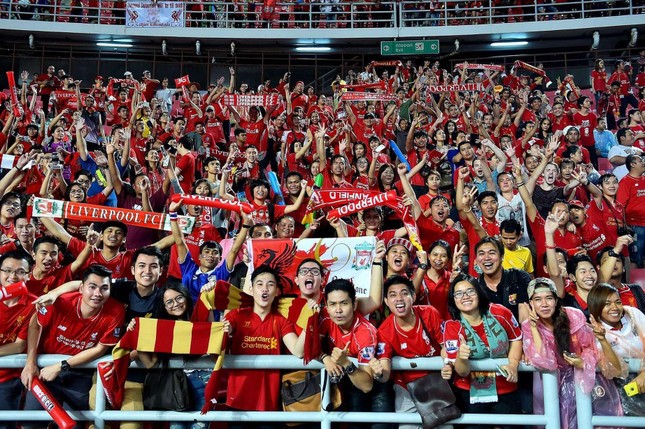 Thai fans cheering for Liverpool in 2013.
In 2013, when coach David Moyes and his players landed at Don Mueang International Airport, thousands of people were waiting for them with banners and banners. Defender Rio Ferdinand said that "never seen such fervor", because "they picked us up from the airport, followed the bus, rushed into the hotel and surrounded Siriraj hospital when MU visited the King. with the Queen of Thailand".
Former midfielder Nicky Butt said, "I know MU is famous anywhere, but actually experiencing that is another matter. Back in Thailand, we stayed in a hotel for 10 days for our own safety." It was 1997. Returning from a practice session with up to 30,000 Thai people to witness, he and his teammates just got off the bus when they were surrounded by fans. Prominent among them was a fan holding a banner: "Nicky Butt, you are my supreme god".
"Years later I still get letters from Thailand," Butt told FourFourTwo. "It was crazy there. We couldn't even leave our hotel room and had to have security on every floor."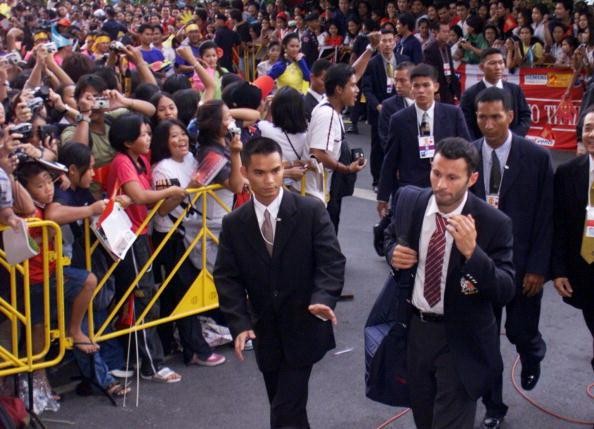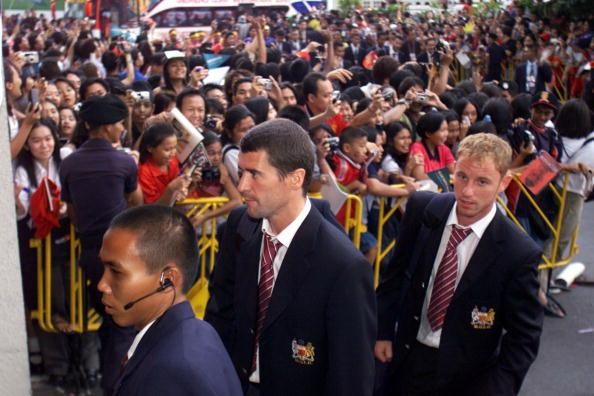 Image of MU players during a tour in Thailand in 1997. (Photo: SiamSport)
Now the fandom has only increased, not decreased. Not surprisingly, 59,000 tickets for the match between MU and Liverpool on July 12 have been sold out, despite the highest ticket price of up to 25,000 baht (about 16 million VND).
Note that the average monthly income of Thai people is 22,200 baht (about 14.4 million VND). Of course, the black market ticket price will be even higher because the demand is huge and 25% of the tickets are sold to international visitors. Many reports say that a VIP ticket currently costs up to 150,000 baht (nearly 100 million VND).
"I can't imagine I have the opportunity to see a match like this," said Warunthorn Somkitrungroj, a Thai fan. I will quit work. I'll be there even when I'm sick. I have to be a part of the historic match, the battle between the two reds, in Asia."