Do both Kay Tran and MONO (Viet Hoang) realize the negative consequences of being Son Tung's "shadow"? Definitely yes, and firmly believe that neither Kay Tran nor MONO really wants to be a "copy" of another person, even if this person is an S-list artist of Vpop.
MONO – biological brother "not like feathers like wings"
"I and my brother (Son Tung), have the same father and mother and the same voice. When my parents scolded me, I still had to hide behind my brother, so why can't it be the same? I will Use your efforts to prove 'I am MONO', and how will you be different from your brother in music" – MONO said so, very clearly and also very clearly.
Indeed, the first reason why MONO resembles Son Tung M-TP lies in the fact that… being siblings, no force can make two siblings not have obvious similarities. . In subsequent interviews and media interviews, MONO did not hesitate to acknowledge the influence of Son Tung and the young male singer is still completely proud of it.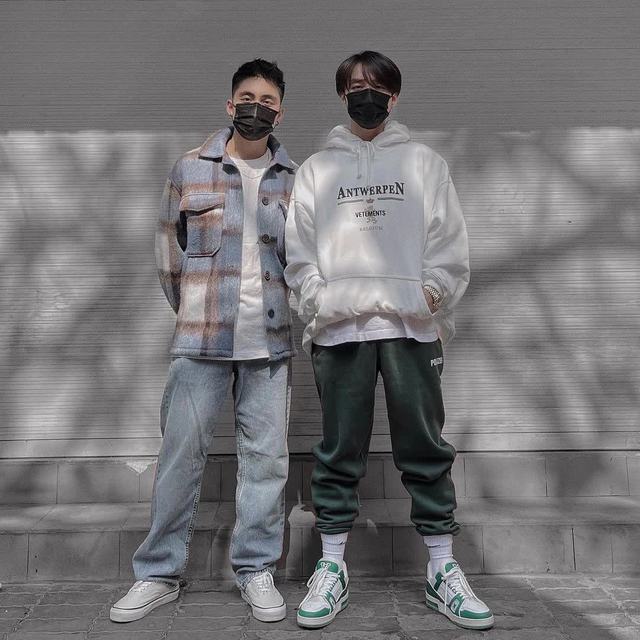 MONO's current success is partly thanks to the great help of Sky fandom. "Enjoy" Vpop's most powerful fandom from his brother, and the Sky community immediately promoted "combat ability" by pushing the debut MV. Forget me straight to the top 1 trending with impressive views, a number that is not only desirable for other rookies but also for many artists who have been active in Vpop for a long time.
It must be said again and again, having an illustrious brother like Son Tung, Viet Hoang is not foolish not to "rely on" to be a pedestal for his debut. While Gen Z artists of the same age who dreamed of starting a business were also struggling at the beginning to make their mark on the public, MONO captured the attention of the online community right from the moment. first appeared. People compete to call MONO a "golden spoon" rookie because of a good start, receiving all the attention right from the moment of "birth".
Of course, starting with standing completely in the "shadow" of Son Tung has too many benefits for MONO, but also a series of troubles and pressures also from the name of the older brother, which is the exchange. It's not hard to find comments that MONO's songs sound like Son Tung and onionn's songs. If you don't use it, it's new, or MONO is the same as the high school student's version of Son Tung… Even when Son Tung's brother is quiet, the antifan brings all the anger to his brother to " vent" on me.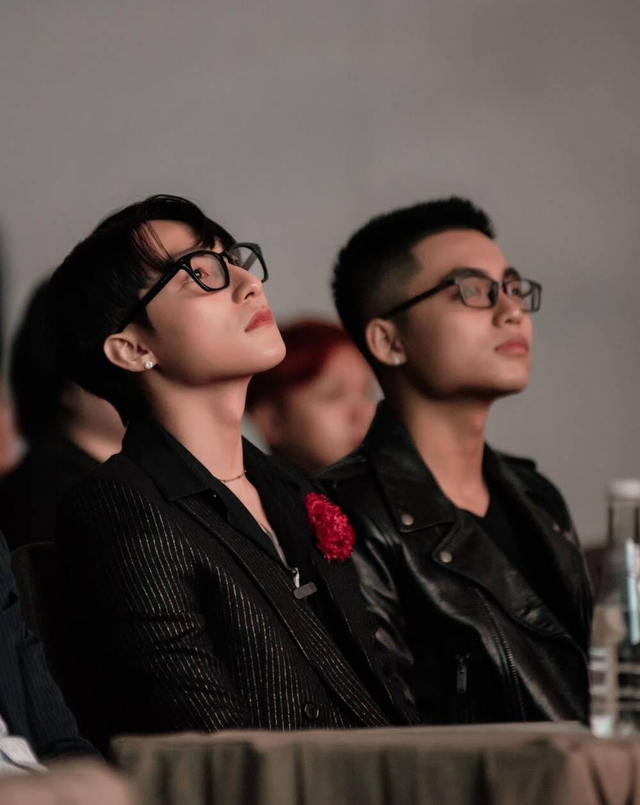 What will MONO and the team do next to completely leave Son Tung? Let's see what the next step of MONO will be?
Kay Tran – a copy born from the pressure of "Chairman" Nguyen Thanh Tung
If MONO doesn't want to be the same, then in another case – Kay Tran, the resemblance to Son Tung is the result of pressure from Chairman Son Tung himself and M-TP Entertainment.
The public must not have forgotten the much-anticipated but disappointing MV in 2021 – Holding Hands by Kay Tran. No need to rambling, just recall from the image, music, style to the feeling Holding Hands It gives the appearance that this is an MV by Son Tung, but it is an error, halfway, faded version lacking personality. And from the beginning to the end of the product, Kay Tran was nowhere to be seen, only a guy with the same appearance as Kay Tran trying to "struggle" to become Son Tung, in a combination of music and images. How can Son Tung be better.
The audience at that time understood the pressure that Kay Tran and M-TP Entertainment faced when they "molded" a product with the meaning of "rebirth" for the name Kay Tran. The difficulty of Holding Hands when you have to "burden" too many things on your shoulders, not just a musical product.
For Kay Tran, this is his "shot" as an exclusive artist trained by M-TP Entertainment. Kay Tran was previously an artist with a certain reputation in the Underground world, having built some buzz in her career, but always at an "average" level, without a truly groundbreaking product.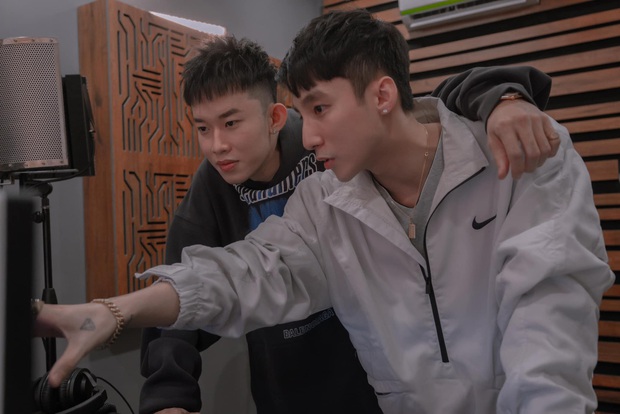 The fact that Kay Tran "joined" to M-TP Entertainment is expected by the public because everyone is eager to see what Son Tung can do as an artist training. For M-TP Entertainment, this is the first step to encroach with a music product that is not Son Tung's personal, as a way to affirm that they are a not-only entertainment company. Son Tung but also other artists.
For Son Tung alone, Kay Tran's comeback is the "test" that the top male singer Vpop wants to experiment in the field of artist training. Kay Tran is also a "math" that Son Tung needs to prove so that the audience can see another possibility to prove the sustainable value of the current top 1 male singer in Vietnam.
It seems that it is because of that heavy pressure that M-TP Entertainment has "stereotypically" put Kay Tran into the "formula" of Son Tung in the past, what Son Tung has 10, Kay Tran must have at least 7. , there are 8. This is on the one hand the favor and investment that many artists desire, but on the other hand it is also a double-edged sword: The public has had a Son Tung M-TP for nearly a decade. , they don't need another Son Tung 2.0? Are the things that M-TP Entertainment tries to "cram" into Kay Tran really what he needs?
Until now, Holding Hands perhaps also sunk into the past, Kay Tran recently appeared as a captain at Street Dance Vietnam not interested in bringing this forgettable song on stage to perform with the players. Instead, he chose songs from the "pre-M-TP Entertainment" period like What do you means as a way to affirm your true color.
https://kenh14.vn/vi-sao-mono-va-kay-tran-khi-ra-mat-deu-tro-thanh-chiec-bong-cua-son-tung-m-tp-20220901211543443.chn