The defendants in this case are Nguyen Vo Quynh Trang (SN 1995; hometown Gia Lai) and Nguyen Kim Trung Thai (SN 1985; resident in Ho Chi Minh City; father A.).
The jury found it necessary to conduct an assessment of the victim's injury rate on December 7, 10, 11 and 12, 2021, which could not be done at the court hearing. For that reason, the jury decided to postpone the trial and return the file to the People's Procuracy of Ho Chi Minh City.
The reopening time of the trial will be announced by the Court at a later date.
The two defendants Nguyen Vo Quynh Trang and Nguyen Kim Trung Thai were not immediately escorted to the car to the detention place. Nearly 15 minutes later, the new criminal judgment enforcement and judicial assistance police force escorted the defendants into the car and left the court by the side gate.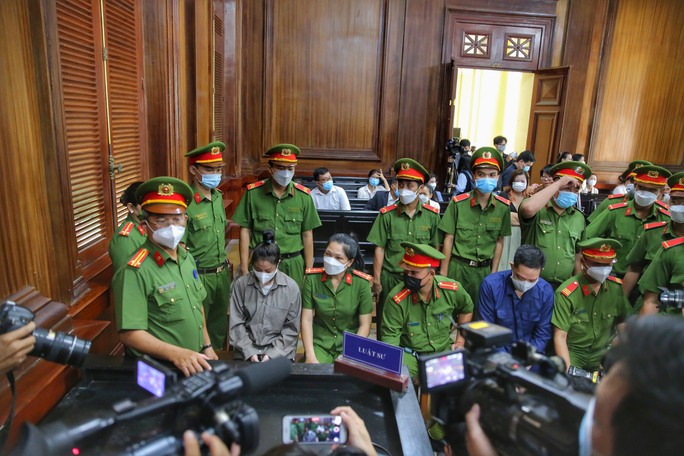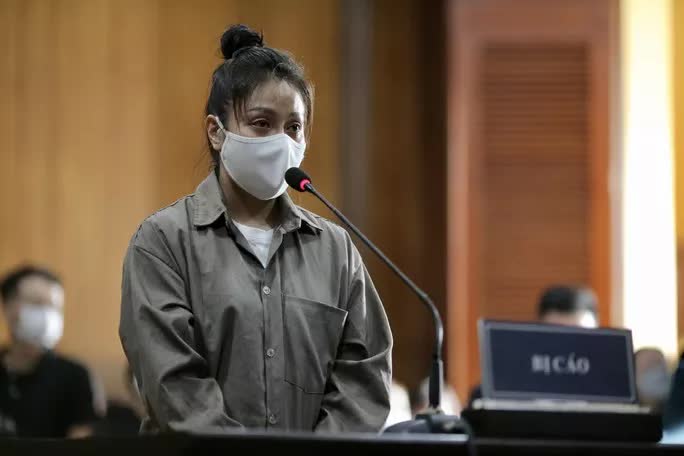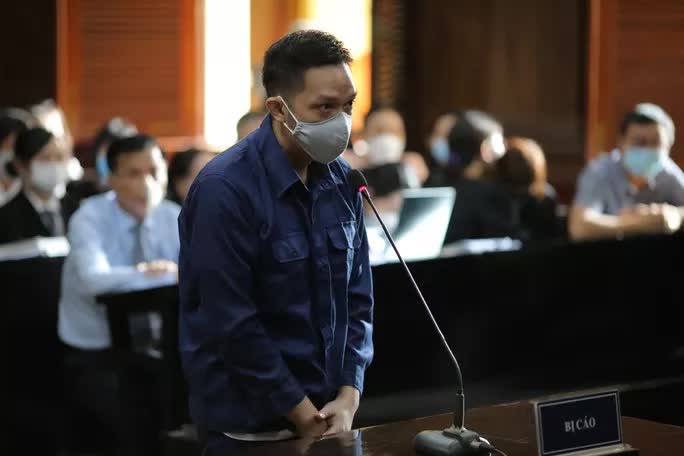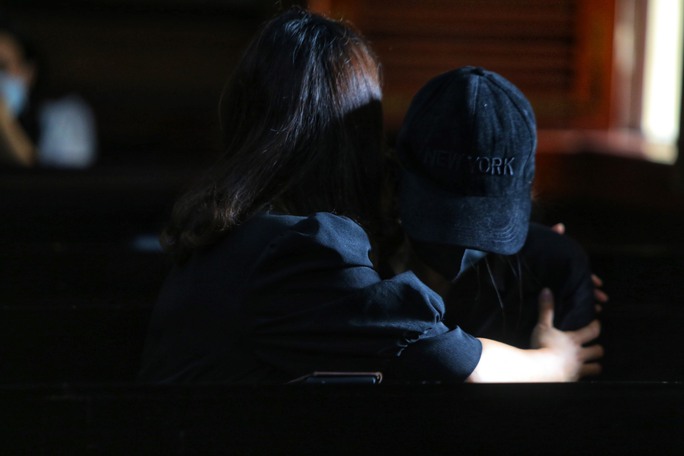 Baby A's mother doesn't stop crying
Previously, after the procedural part, the trial panel asked the victims' lawyers who had submitted their previous petitions to be more specific about their proposals.
Lawyer Nguyen Anh Thom said that the investigation agency's failure to solicit the assessment of A.'s injuries before the date of death was flawed and overlooked the crime.
Lawyer Thom proposed to solicit the assessment of baby A.'s injuries on the 7th, 10th, 11th and 12th December, 2022. According to the lawyer, this is an important basis to assess the danger of the defendants' prolonged criminal behavior and serve as a basis for the conviction of Trang and Thai.
Lawyer Tran Thi Ngoc Nu proposed to return the file for additional investigation, changing the crime from "Torturing other people" to "Murder" for Thai.
After listening to the lawyer's presentation, the trial panel paused the trial for consultation.
The previous indictment showed that Trang lived as husband and wife with Thai from about September 2020, after Thai divorced. Due to anger that Thai's family did not allow Thai to marry Trang and Thai did not want to have children with Trang, during the time when A. was studying online at home from December 7 to December 22, 2021, Trang was using hands, feet, wooden trees, whips, metal rods to beat and brutally torture grandson A. in many different ways.
There were days when Trang beat A. in a state of undressed, kneeling and raising her arms high. Thai repeatedly witnessed Trang beat and torture baby VA but did not intervene…
On December 22, 2021, Trang used a weapon to hit the key area of ​​A. continuously for nearly 4 hours, leading to the girl's death from acute pulmonary edema and traumatic shock. Thai then logged into the camera management application to delete the data of 4 cameras in the apartment to hide Trang's criminal behavior.