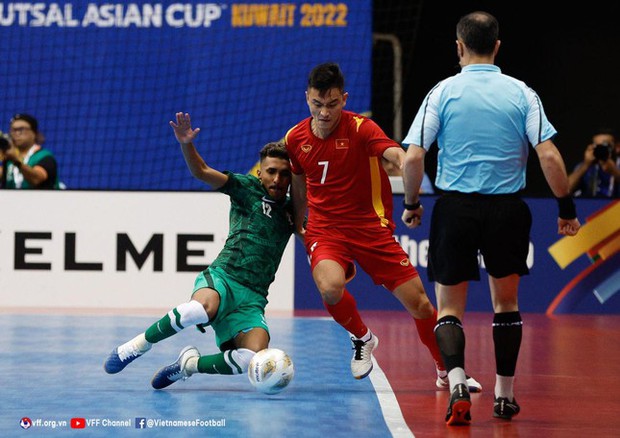 Vietnam futsal team is leading Group D with 6 points after 2 matches. In the last match, Vietnam will meet Japan to decide on a ticket to go on to the quarterfinals of the 2022 Asian Futsal Finals. Vietnam futsal team will continue if Saudi Arabia loses to Korea or Vietnam has a point before Japan.
If Vietnam loses to Japan and Saudi Arabia wins against South Korea, all three teams will have 6 points after the group stage. At that time, the goal difference in the confrontation between the 3 teams will be applied (excluding the match against Korea). In particular, Japan lost to Saudi Arabia 1-2 in the opening match and Vietnam won against Saudi Arabia 3-1 in the second match.
– If Vietnam loses 1 goal, the difference in direct confrontation of Vietnam futsal team is +1, Japan is 0 and Saudi Arabia is -1. Vietnam leads the group and Japan is second in the group.
– If losing by 2 goals, Vietnam will continue as second in the group.
– If losing by 3 goals, Vietnam will have a difference of -1, the same difference against Saudi Arabia (-1). According to the rules of the tournament, in case both teams have the same head-to-head difference, the number of goals scored in the head-to-head match will be considered. Vietnam futsal team beat Saudi Arabia 3-1, that is, scored 3 goals in the opponent's net compared to only one goal of Saudi Arabia. Therefore, Vietnam is still going.
– If losing by 4 goals, Vietnam is eliminated.
The match between Vietnam and Japan futsal team will take place at 6pm tomorrow, October 2.

Group D standings after the first 2 matches.