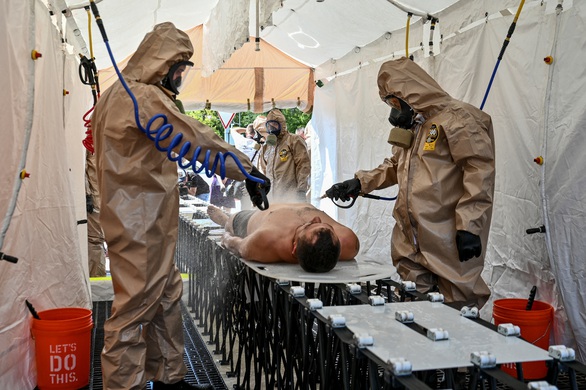 Ukraine's Emergencies Service conducts drills to respond to a nuclear disaster in the context of the shelling of the Zaporizhzhia nuclear power plant – Photo: REUTERS
* Russia shells near Ukraine nuclear power plant. On August 20, Ukrainian officials said Russian shelling of the Pivdennoukrainsk nuclear power plant and near Europe's largest nuclear power plant Zaporizhzhia raised fears of nuclear accidents during the war.
During the shelling at the Pivdennoukrainsk power plant, four children were injured, many private houses and a 5-storey apartment complex were damaged 30 km away.
Meanwhile, the territory of Crimea (which Russia annexed in 2014) continues to be attacked by drones. The incident took place on the morning of August 20, in a building near the headquarters of Russia's Black Sea Fleet.
And in Mariupol, a town in eastern Ukraine controlled by Russia after weeks of shelling, officials said the new Russian-appointed mayor, Konstantin Ivashchenko, had just survived an assassination attempt.
* The murder of 43 students shocked Mexico 8 years ago revealed the first step. According to AFP news agency, former attorney general Jesus Murillo Karam received a warrant for his home arrest on the evening of August 19 for "torture, against the judicial force".
This is the beginning of arrests related to the brutal murder of 43 students in Guerrero at the end of September 2014. The students were arrested by local police, shot to death and then burned in a landfill. The incident shocked the world.
Following the arrest warrant for Karam, the authorities also issued arrest warrants for 64 policemen and military personnel involved in the incident at the time.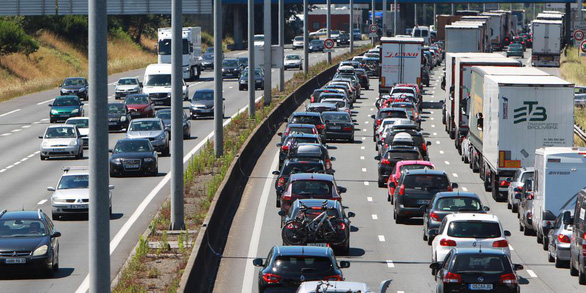 Traffic jam on a highway in France – Photo: SO
* Nightmares of traffic jams return to France at the end of summer. These weekends, the French return home from the summer vacation and the nightmare of traffic jams was recorded from the evening of August 20 and is forecast to continue on August 21.
As recorded on August 20, there was a total of 770 km of traffic jams across France.
* US warns Russia to take advantage of Turkey to evade sanctions. US Deputy Treasury Secretary Wally Adeyemo told Turkish Deputy Finance Minister Yunus Elitas that Russian entities and individuals are trying to take advantage of Turkey to evade Western sanctions.
In a phone call on August 20, the two sides discussed efforts to enforce sanctions against Russia. Elitas emphasized Turkey's deep economic and political ties with both Russia and Ukraine, but also assured Adeyemo that Ankara would not allow any violations of sanctions.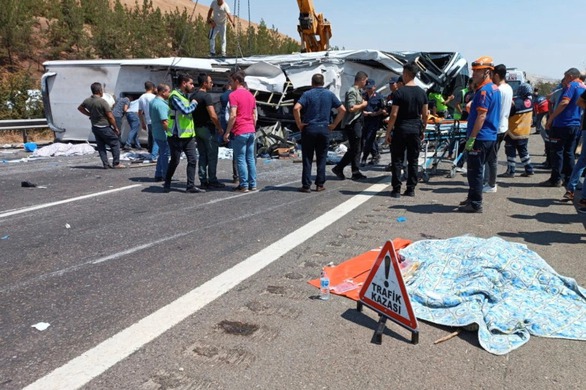 Two serious accidents in Turkey killed 34 people – Photo: REUTERS
* Traffic accident in Turkey, at least 34 people died. On the morning of August 20 (local time), a passenger car had an accident in Gaziantep province, Turkey.
While firefighters, medical crews and many others were responding to the accident, a second passenger car crashed into an ambulance, fire truck and a vehicle carrying journalists at the scene of the first crash. first. The incident left 15 people dead and 31 injured.
Another crash took place 250 kilometers east in the province of Mardin. The incident left 19 people dead and 29 injured. Eight of the injured are in critical condition.
* Monkeypox virus can survive on many household items, but it is not known whether it is contagious or not. According to new research from the US Centers for Disease Control and Prevention (CDC), researchers still find the monkeypox virus in 70% of high-contact areas, about 20 days after symptoms of the disease. patient starts, including on the couch, blanket, coffee maker, computer mouse and light switch.
However, no live virus was found on any of the items or surfaces, suggesting a possibly low risk of infection. According to the study, the virus can also spread through liquids or objects used by an infected person, but it is not clear how much infection is spread from surfaces contaminated with the virus.
* Biodata Bank in the UK caused concern when it transferred data containing the DNA of half a million British citizens to China. The UK Biobank says it has around 300 projects in which Chinese researchers are accessing detailed genetic information or data on the health of British volunteers.
Anonymized data is shared under an open access policy for use in studies of diseases ranging from cancer to depression.
The biobank says the data is only made available to genuine researchers, who must agree to store it securely and use it for a specific purpose, adding that it has "measures". strict control measures".
The beauty of sport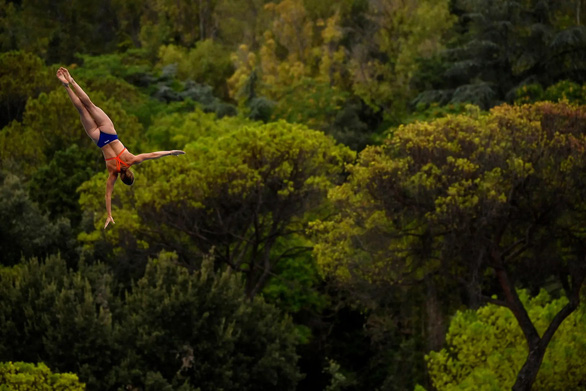 Ginni Van Katwijk, a Dutch female athlete, competes in the category of jumping into the water from a height of 20m during the 2022 European Championships taking place from August 11 to 21 in Rome, Italy – Photo: EPA