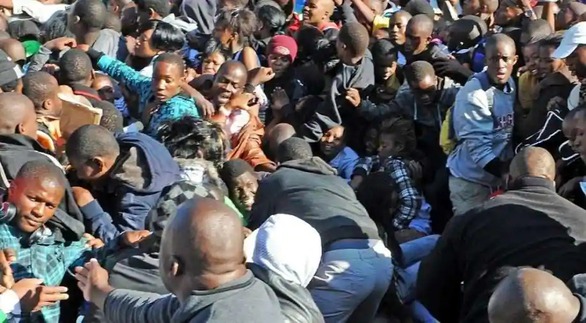 The scene of crowding to receive charity food in Nigeria led to a stampede that left 31 people dead – Photo: TWITTER
* Hundreds of poor people in the city of Port Harcourt, Rivers state have come to receive charity food since the early morning of May 28. Food distribution organized by King's Assembly church on the polo field of this oil city.
However, Some people lost their patience, rushed to push each other and break through the gate, causing a tragedy that killed 31 people.
According to CNN, most of the victims are children. The injured were taken to a military hospital near the scene.
* Sri Lankan Energy Minister Kanchana Wijesekera said the country received Russian crude to restart the only domestic refinery.
The state-run Ceylon Petroleum Corporation (CPC) refinery was closed in March following Sri Lanka's foreign exchange crisis, leaving the Government unable to pay for crude oil imports.
Sri Lanka is in talks with Moscow to arrange direct supplies of crude oil, coal, diesel and gasoline, despite US and Western sanctions targeting Russian banks.
* Ukrainian Defense Minister Oleksiy Reznikov said The country has begun receiving Harpoon anti-ship missiles from Denmark and self-propelled guns from the US.
Mr. Reznikov said the Harpoon anti-ship missile will be operated in conjunction with Ukraine's Neptune missile to protect the country's coasts, including the southern port of Odessa.
According to Reuters news agency, Ukraine has also received a variety of heavy artillery, including a modified US-made M109 self-propelled howitzer, which allows the Ukrainian military to strike targets from longer distances.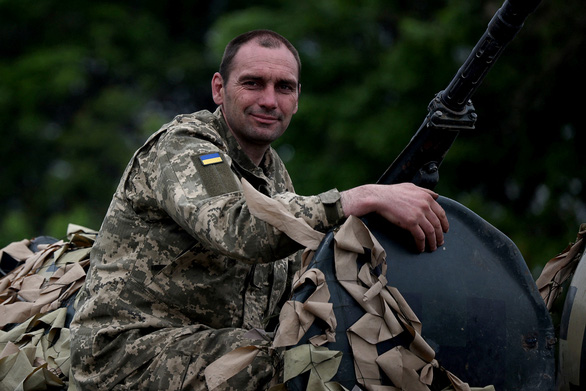 Ukrainian soldiers on a military vehicle at a location between Kramatorsk and Sloviansk localities, in the Donetsk region, May 28 – Photo: REUTERS
* Professor Isabelle Eckerle of the Center for Emerging Viral Diseases Geneva, Switzerland, said that The World Health Organization (WHO) should not repeat the early mistakes during the COVID-19 pandemic. which delays the detection of the disease, allowing the virus to spread.
According to Professor Eckerle, WHO needs clearer guidance on how to isolate each case of monkeypox, as well as more recommendations on how to protect those at risk, as well as improve testing. testing and tracing.
WHO is currently considering whether the monkeypox outbreak should be treated as a public health emergency of international concern (PHEIC) like COVID-19 or Ebola, thereby speeding up the process. research and funding to prevent epidemics.
More than 300 cases of monkeypox or suspected monkeypox have been recorded worldwide, mainly in Europe, while the disease is endemic in West and Central Africa.
* Triangle of Sadness – film by Swedish director Ruben Ostlund, which was won the Palme d'Or for Best Picture at the 2022 Cannes Film Festival.
At the premiere, the film received an eight-minute round of applause and was seen as a cinematic phenomenon at this year's festival.
The film puts two models on a yacht only to be stranded on a deserted island with a few billionaire guests. Since then, many funny things have happened.
"What's remarkable about Ostlund is that he makes you laugh, but he also makes you think," magazine Variety movie reviews. "In any case, we had to see the world differently."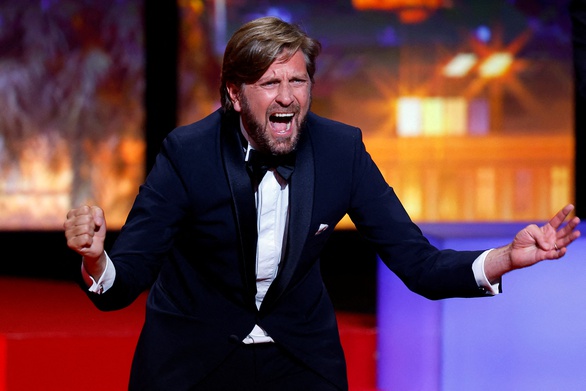 Swedish director Ruben Ostlund's reaction when he learned he won the Palme d'Or – Photo: REUTERS
* According to the Korean Central News Agency (KCNA), on May 29, the country recorded an additional 89,500 fever cases and no additional deaths. Two days earlier, Pyongyang declared the COVID-19 outbreak under control.
* Rain poured down in northeastern Brazil on May 28, causing flooding that killed at least 35 people.
More than 33 of them were in Pernambuco state, where heavy rains caused landslides. About 765 people were forced to leave their homes to evacuate.