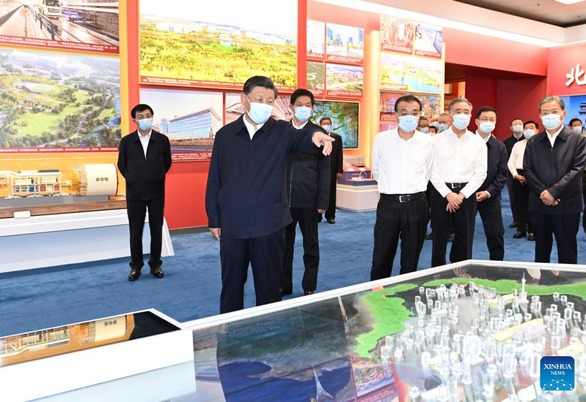 Chinese President Xi Jinping attended the exhibition of 10 years of achievements with members of the Politburo, September 27 – Photo: Xinhua News Agency
According to Xinhua News Agency, the exhibition 10 years of achievements took place in Beijing, highlighting the great achievements of the Party and the country in the past decade, such as the campaign to eradicate poverty, respond to the COVID-19 pandemic, and modernize the military.
The exhibition area has a total area of ​​more than 30,000 square meters2including pictures, objects, and models.
Go with him Xi Jinping There is also a Prime Minister Li Keqiang and other members of the Politburo.
At the exhibition, Mr. Xi emphasized that since the National Congress of the Communist Party of China For the 18th time in 2012, the Communist Party's Central Committee united, leading the entire party, the whole country and the people to solve many challenging issues that have long been on the agenda but have not been resolved. , achieved many achievements, overcome many risks and challenges in politics, economy, ideology and nature.
Xi called for "coordinated efforts to work together with determination towards a new victory of socialism with Chinese characteristics".
"We should widely publicize the strategic initiatives, transformational ways of doing things, breakthroughs and landmark achievements of the past 10 years, to inspire the whole party, the whole people, strengthen historical trust… and move forward with determination and unity," the Chinese president said.
This is Xi's first public appearance since returning 11 days ago after arriving in Uzbekistan for a summit of the Shanghai Cooperation Organization (SCO).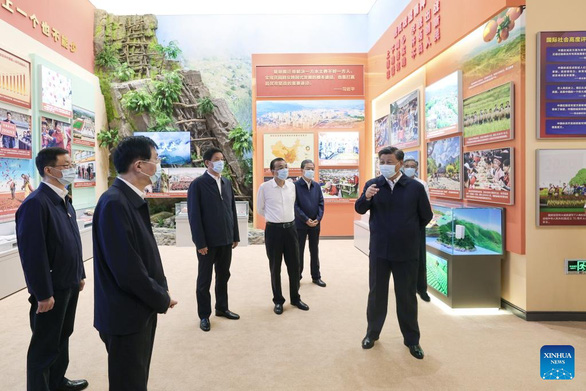 Mr. Xi Jinping at the exhibition – Photo: Xinhua News Agency
On October 16, China will hold the 20th National Congress of the Communist Party of China in Beijing.