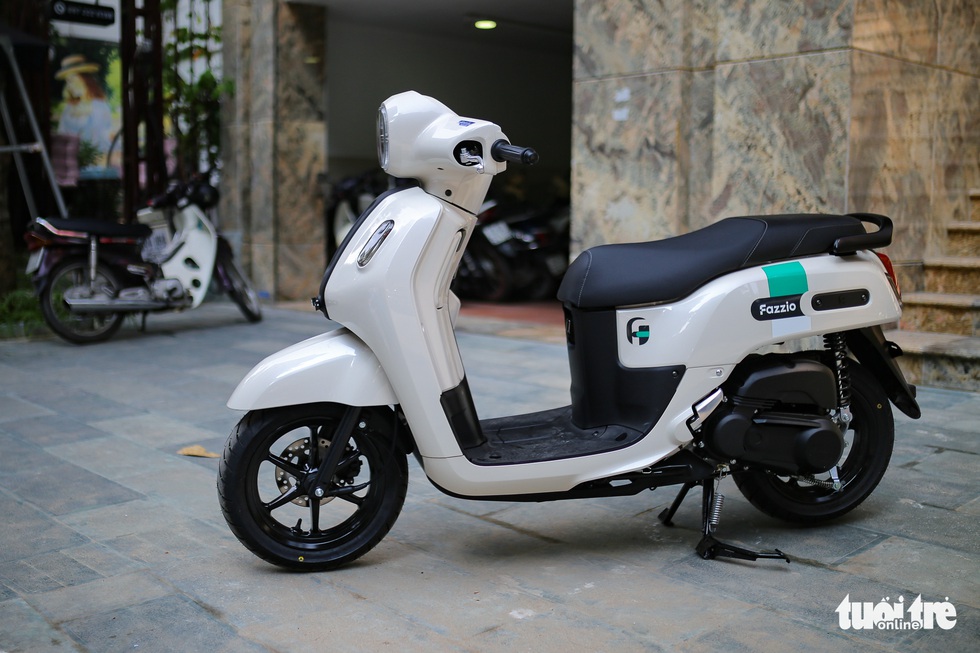 The scooter of a user in Hanoi – Photo: NAM PHONG
Yamaha Fazzio Hybrid is a scooter sold in markets such as Indonesia, Philippines. In Vietnam market, this model is imported CBU by private dealers from Indonesia. According to a car owner in Hanoi, Fazzio price is nearly 50 million VND (including transportation from Ho Chi Minh City to Hanoi).
Fazzio has a small design, combining classic and modern design lines. Dimensions length x width x height of the car are 1,280 x 685 x 1,125 mm respectively. The car wheelbase is at 1,280 mm.
These parameters are somewhat similar to the genuine Yamaha Janus model. The saddle height is about 750 mm, suitable for female customers.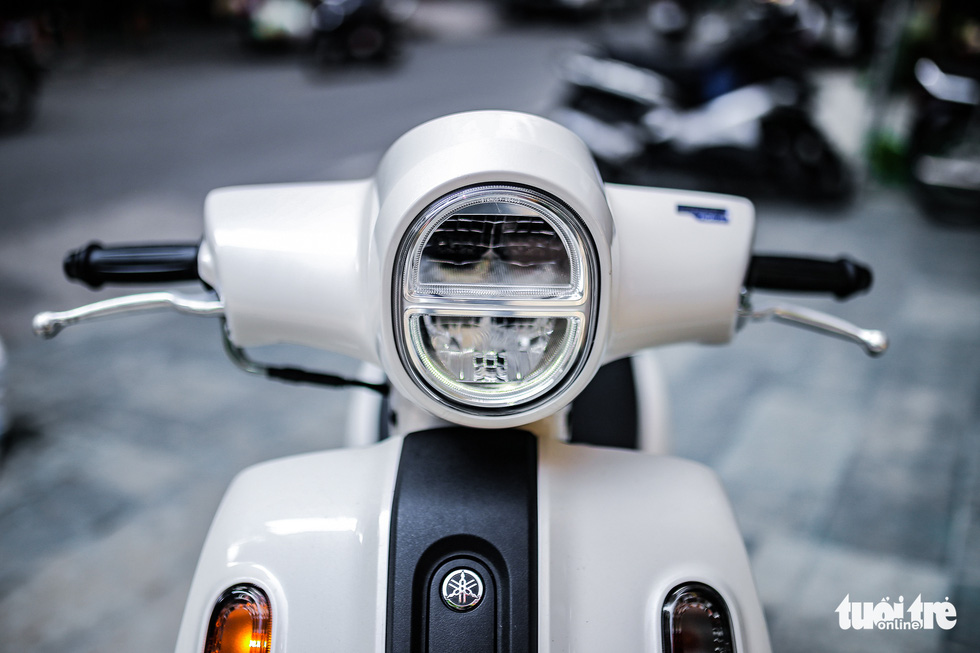 Design an oval light cluster, using LED bulbs – Photo: NAM PHONG
The body of the car is highlighted with many soft design lines. The Japanese automaker uses many oval shapes to style parts on the car such as headlights, turn signals and taillights.
This design is quite fancy and all lights use LED bulbs. The instrument cluster has a similar design and uses a monochrome electronic screen.
The manufacturer arranges two storage compartments in the front, which can put some small items. The storage compartment under the saddle can fit a full-face helmet and many personal items.
This trunk capacity is about 18 liters, smaller than some genuine cars of the same price range. The fuel tank cap is also located under the saddle.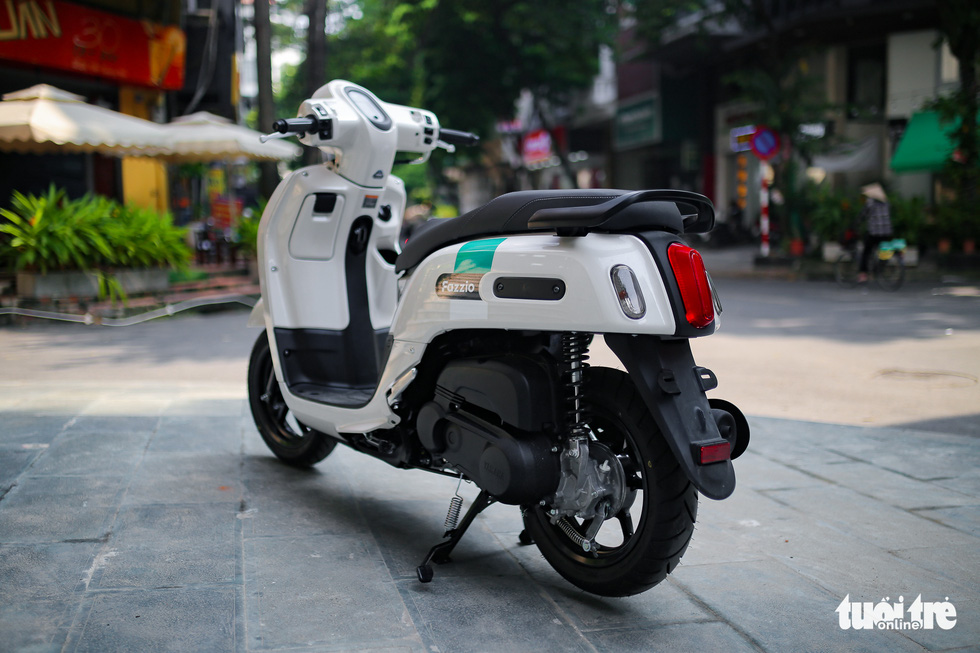 This scooter uses a 125 cc engine, with an electric motor to support acceleration – Photo: NAM PHONG
Yamaha scooters use smart keys. Both tires are tubeless, with 12-inch cast rims. Fazzio has disc brakes at the front and drums at the rear.
Vehicles equipped with 125 cc engine, liquid-cooled, capacity of 8.3 horsepower at 6,500 rpm and maximum torque of 10.6 Nm at 4,500 rpm.
In addition, the car has an electric motor to support acceleration. The structure of this engine system is similar to the semi-genuine Grande hybrid.
Some other pictures of Yamaha Fazzio: