Bringing each meaning, every couple coming to Yen Nguyen Bridal will have satisfaction. As a place providing quality and prestigious wedding services, Yen Nguyen Bridal has created and kept many happy memories of young couples in Da Nang and Kon Tum.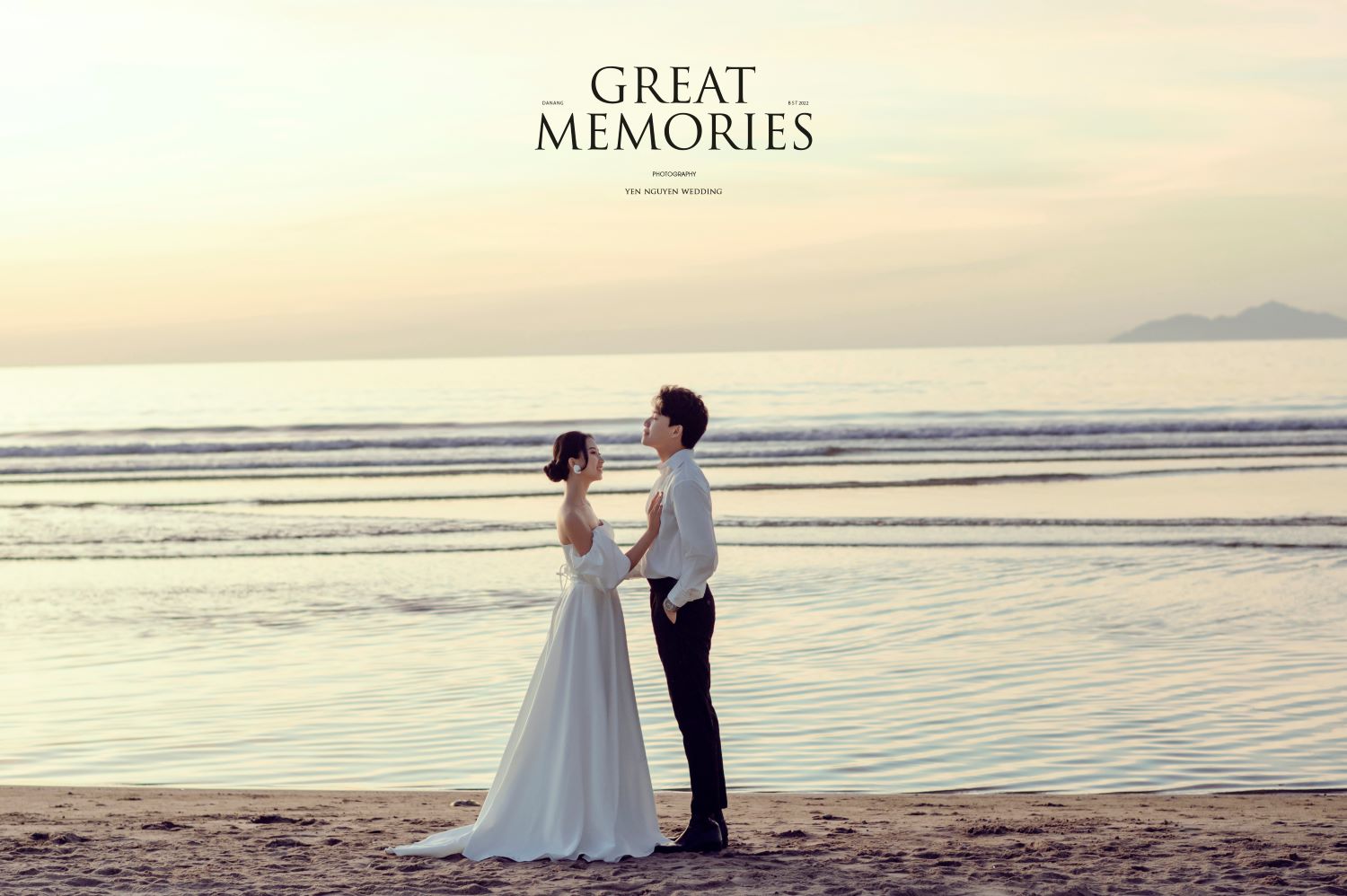 Yen Nguyen Bridal – The way to form, develop and conquer customers
Wedding dress photo gallery address Yen Nguyen Bridal in Da Nang and Kon Tum have attracted the attention of many couples. Customers come here from all over the country and many of them have been introduced by brides – grooms who have experienced Yen Nguyen Bridal's wedding service.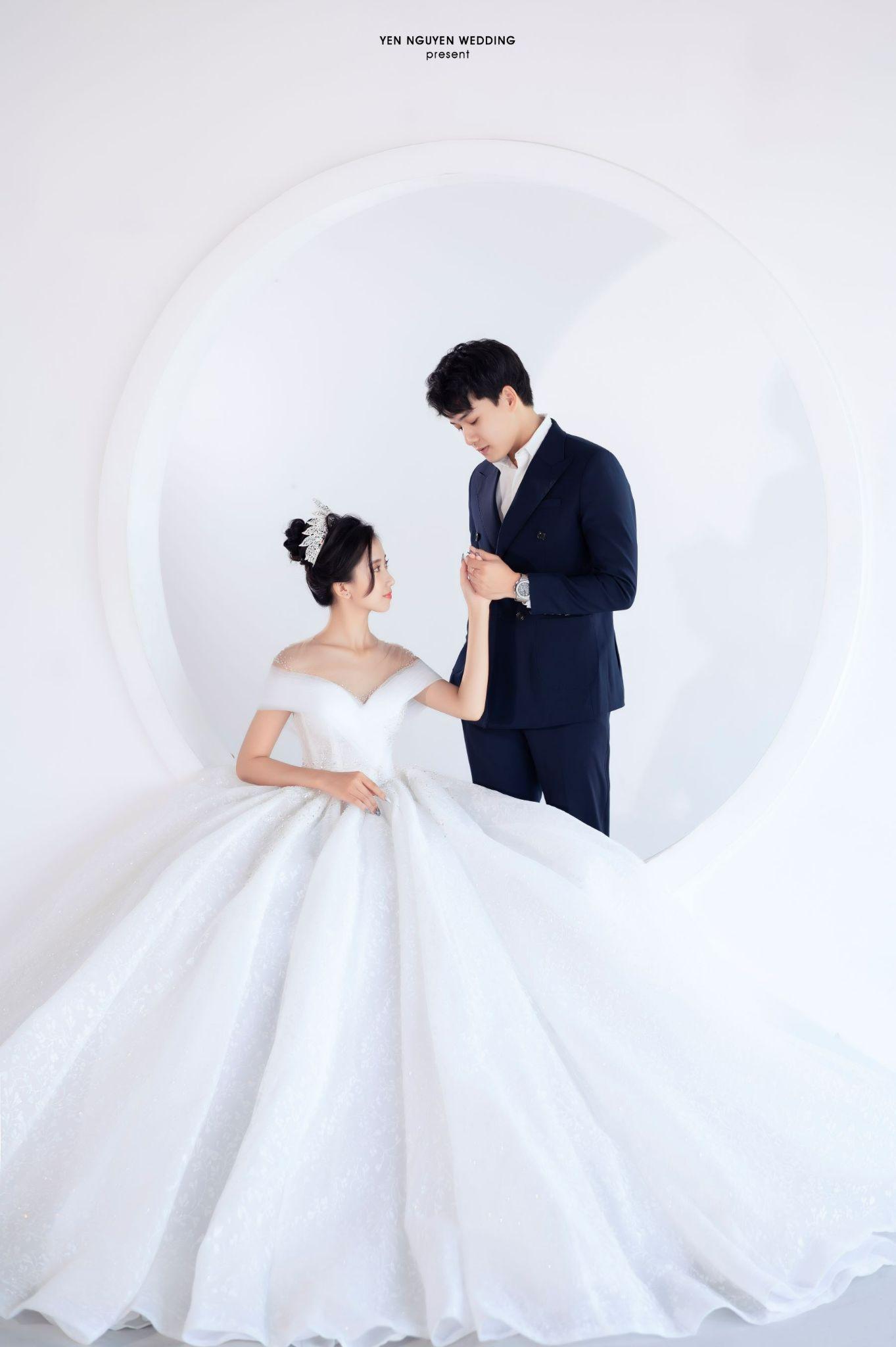 Yen Nguyen Bridal – Heaven of top quality wedding services
As the founder and leader of Yen Nguyen Bridal's development, Yen shared: "It is often said that our job is to create the most wonderful and memorable moments of the bride and groom's big day. son-in-law". Understanding that sweet meaning, she and her staff always choose delicate makeup models, luxurious wedding dresses and best photography styles to give customers the most enjoyable and wonderful experience. in the most important moment of your life. Yen Nguyen Bridal has proven itself to be a quality and perfect service destination that couples cannot ignore. Come with us and feel the "personal" quality of the thoughtfulness that Yen Nguyen Bridal brings.
Makeup Sophisticated – Strangely beautiful – Luxuriousof
It is known that Ms. Yen has had a period of hard study and constant effort when exposed to the field of makeup. During the time of self-study, she always actively learns and learns about Korean makeup trends – which is known as the cradle of Asian makeup trends. After more than 5 years of completing her studies, with her research and accumulated knowledge, she founded Yen Nguyen Bridal and led her brainchild to develop into what it is today. During the process of going up on her own, she said that she felt very lucky and happy when she received support and encouragement from her husband, in-laws, friends, especially her mother, who always understood. understand and share when you encounter any difficulties.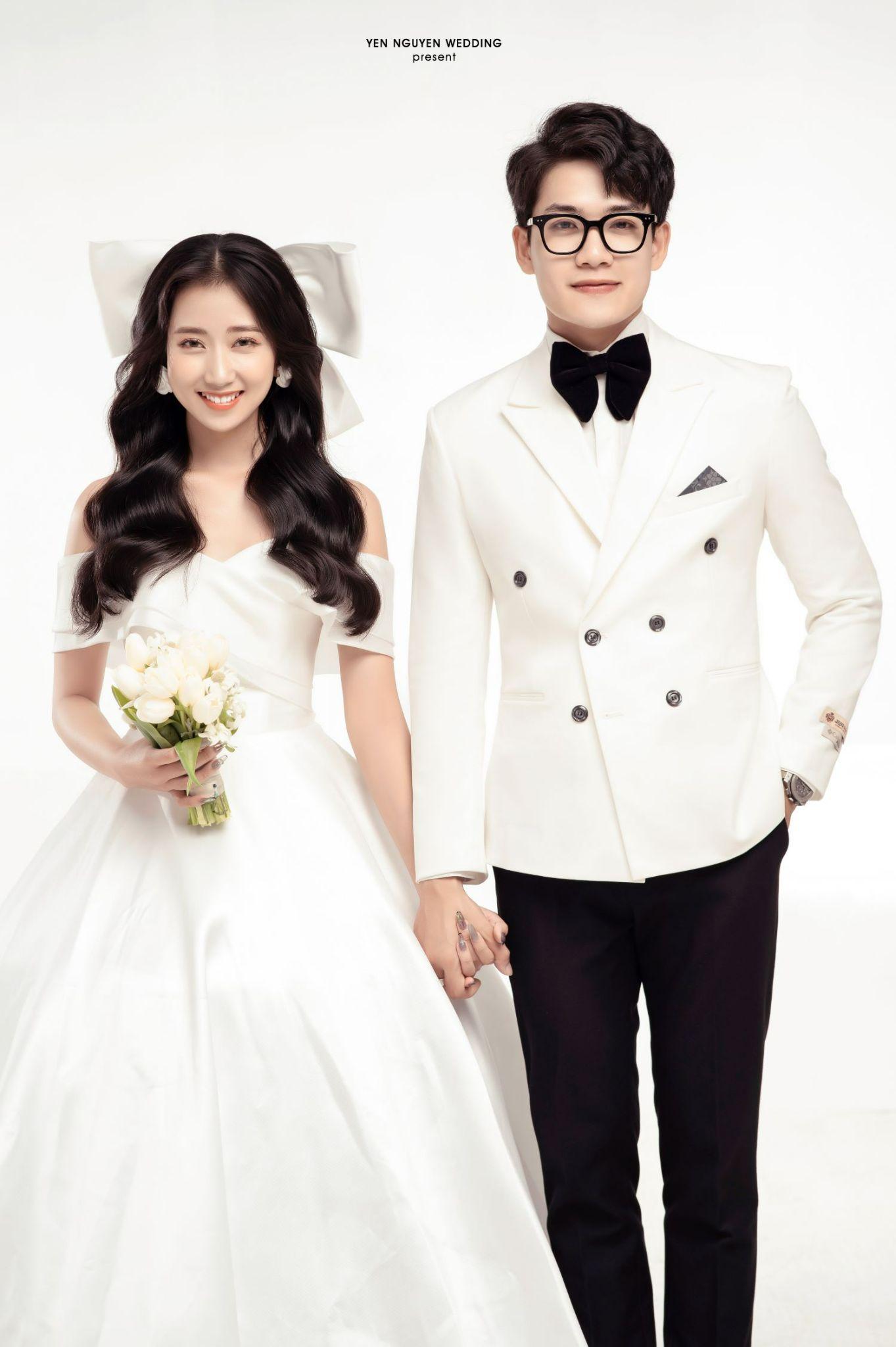 Mission to bring happiness to couples
"How can the bride be gorgeous and shining on her wedding day?" This is always the question Yen asks when working in the profession. Choosing a suitable makeup style is an indispensable element to create perfect photos. She always understands the mission and responsibility to help brides shine with their own beauty combined with delicate and luxurious wedding dresses. At Yen Nguyen Bridal, she and her team always update the latest trends so that the brides are always satisfied with the beauty of their lovely and radiant faces. Whether choosing a gentle style – natural or luxurious – aristocratic, the girls are always the most outstanding.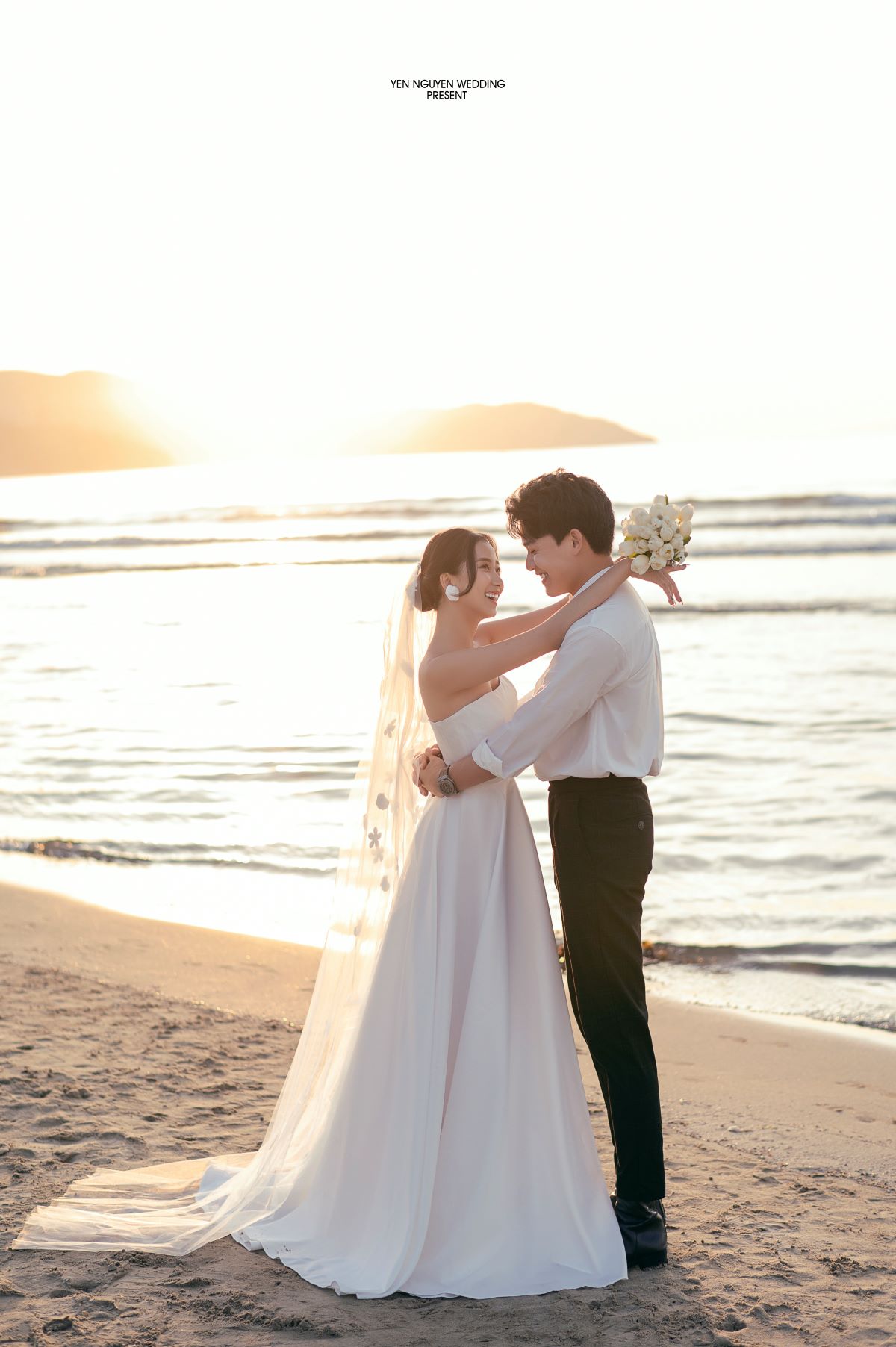 Service quality creates brand value
What makes Yen Nguyen Bridal different?
Yen Nguyen Bridal is always proud to be the place that provides top quality wedding services today. With a team of professional makeup – hair stylists, Yen Nguyen is committed to always accompanying couples to shine brilliantly in each photo shoot and their big day. Besides, it is the effort and creativity of dedicating ourselves to each product we create in order to bring customers great experiences.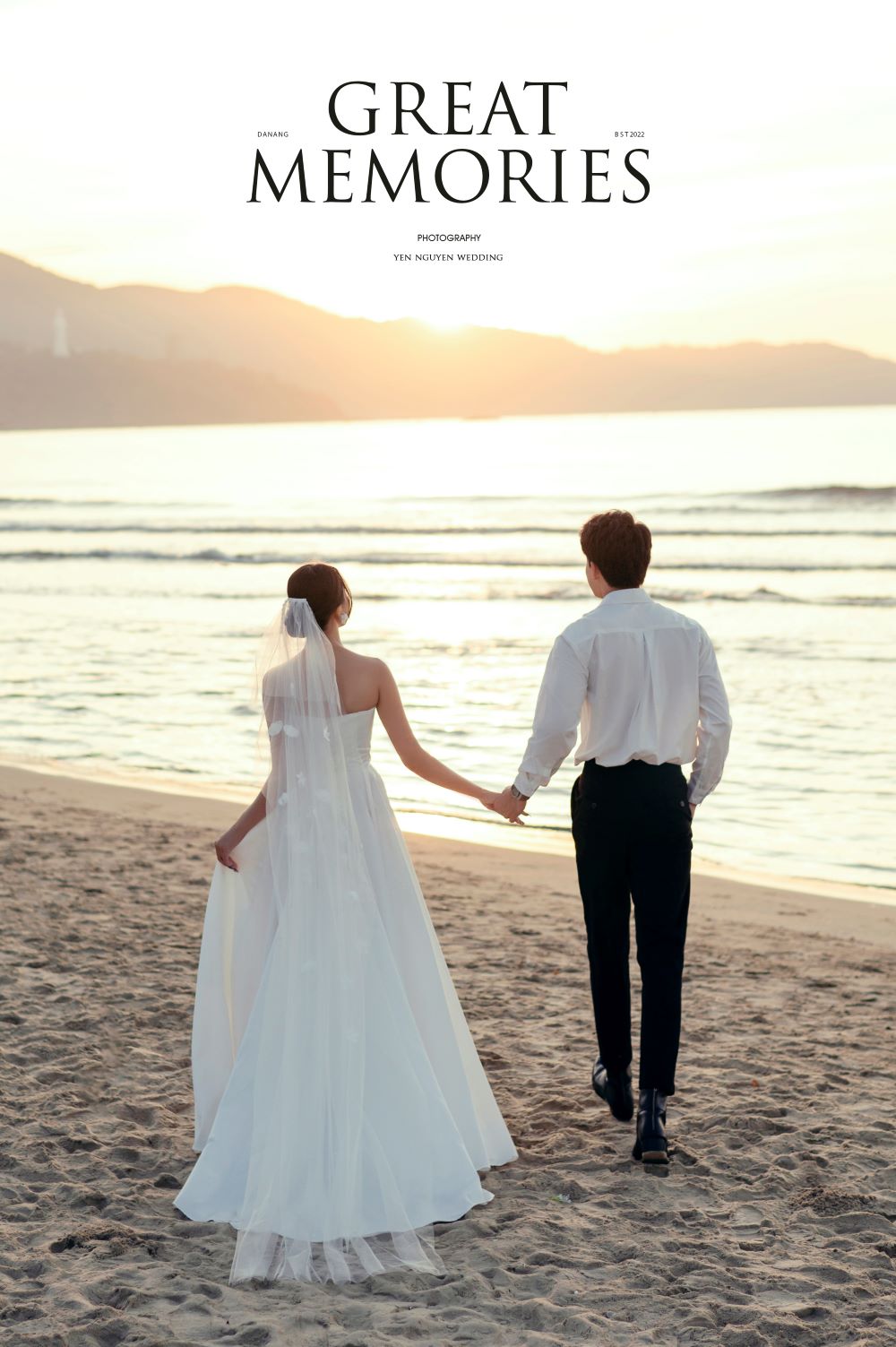 A place to give wings to complete love
Yen Nguyen Bridal always updates new designs of wedding dresses, keeping up with the trends and when coming here, the brides will be the only ones to wear wedding dresses that Yen Nguyen will not give to anyone else. Especially there are limited models of wedding dresses, but their most common point is the beauty and splendor. In addition, Yen Nguyen Bridal cIt also brings together professional, talented photographers and studios with styles from classic to modern, helping couples keep the sweetest and happiest moments.
Contact Info:
YEN NGUYEN BRIDAL
Fanpage: Yen Nguyen Bridal – Da Nang Branch
Hotline: 090 528 08 86
Address: 61 Tieu La, Da Nang / 27 Le Loi, Kon Tum